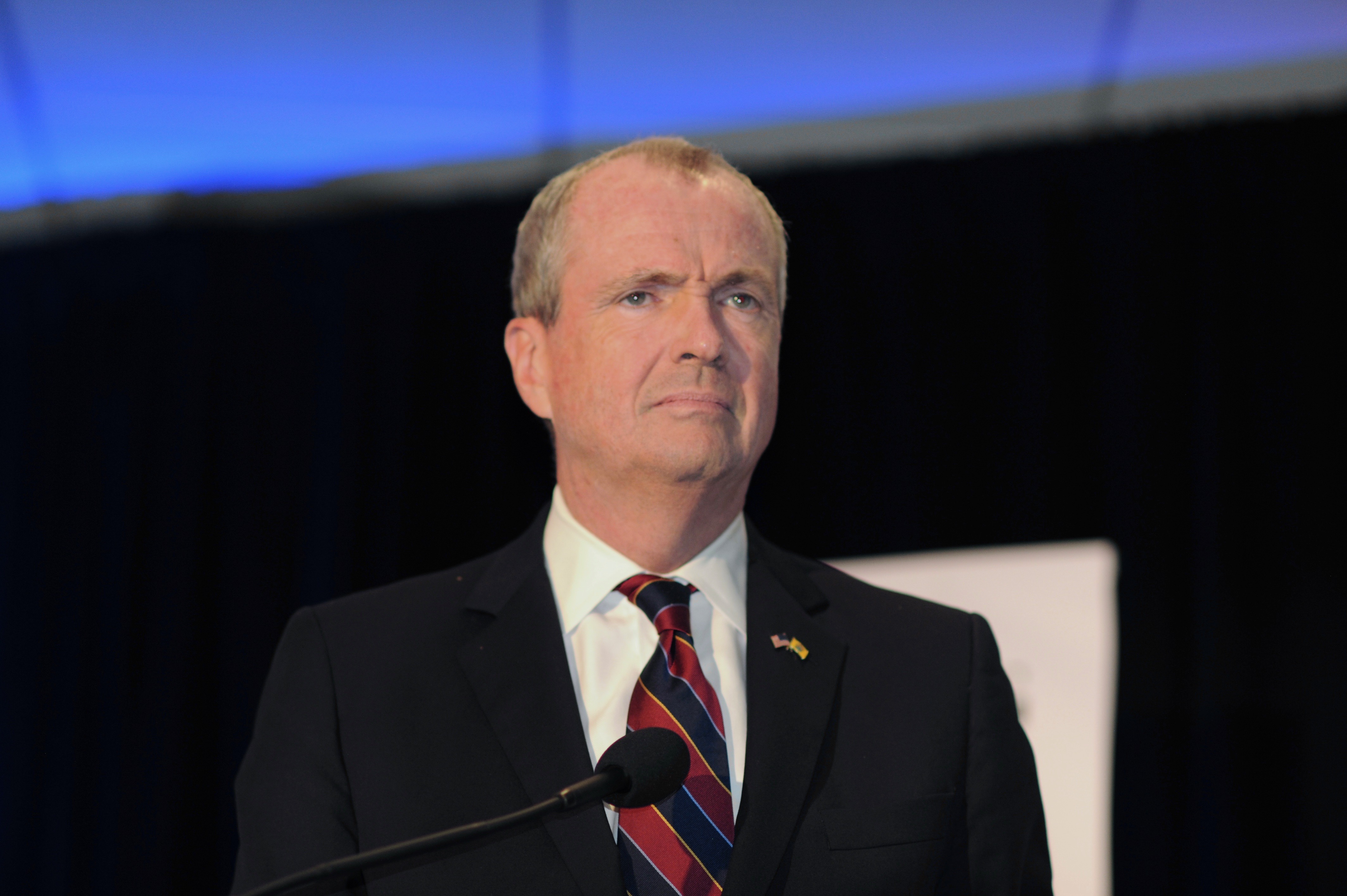 Governor-elect Phil Murphy got a hero's welcome Friday at the New Jersey Education Association's annual convention in Atlantic City, where he told teachers that his top priority will be boosting funding for public schools.
Murphy, a Democrat who was elected governor on Tuesday, said in a 10-minute speech that a strong public-school system is key toward growing New Jersey's economy. He said the only way to achieve that is by fully complying with the state's school funding formula, which Gov. Chris Christie has shorted by roughly a billion dollars annually.
"For too long our educators, our students and New Jersey property taxpayers have suffered from underfunding," Murphy said. "We are going to stop the underinvestment in public schools. It is priority number one."
Murphy wants to raise taxes on millionaires, large corporations and legalize and tax marijuana — as well as close a loophole that would effectively raise taxes for hedge fund managers — to pump hundreds of millions of dollars into the state budget. Senate President Steve Sweeney this week pledged to move quickly on passing a millionaires tax and reiterated his support for legalizing recreational marijuana. Sweeney said the tax hike on incomes over $1 million could generate $650 million, while Murphy's campaign believes it can raise $300 million from legal weed sales.
"Now the campaign is over and our task has turned to living up to the vision of New Jersey we projected throughout our relationship and throughout the campaign," Murphy said. "That starts with building a stronger, fairer economy that works not just for some but for every New Jersey family. And wouldn't you know it, that starts with stronger public schools."
He also took aim at President Trump, calling him a "divisive" person who "holds public education in contempt." Murphy described U.S. Education Secretary Betsy DeVos as unqualified, saying her appointment would "be like me as the surgeon general." He condemned the racist campaign mailers in Hoboken and Edison.
"This is, they say, a teachable moment," Murphy said. "This is our moment to make New Jersey the place where we instill in our next generation that what we are seeing is not normal. That it shouldn't be held up as any sort of example, and that as a state and nation, we are better than this."
Murphy received a standing ovation from members of the powerful teachers union, which backed his candidacy against Republican nominee Kim Guadagno. NJEA President Marie Blistan said Murphy was "tried and tested" and has "passed with an A-plus." Teachers lined up to hug him and get pictures after he spoke.
The governor-elect's transition team did not notify members of the media about his appearance at the convention. After his speech, Murphy did not answer questions from reporters. His voice still raspy, Murphy said he needed time for his throat to heal after Tuesday's victory.
"I love you guys. I just need time till I get my voice back," he said. "I'm actually a good guy. I'm very open."