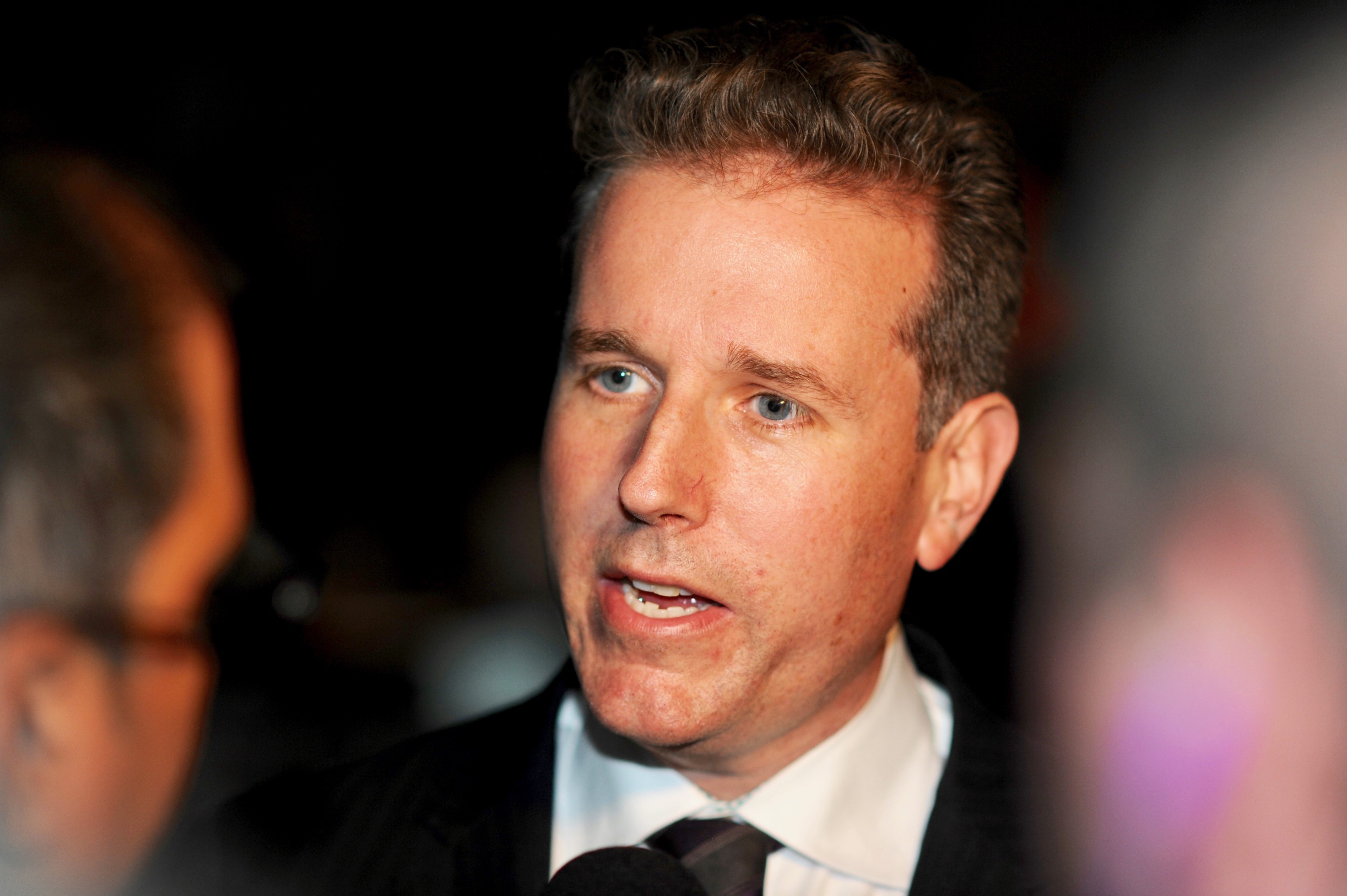 Three of Governor-elect Phil Murphy's closest campaign advisers are launching a new group expected to spend big to promote his agenda on the airwaves.
The group is called New Direction New Jersey and the senior adviser will be Brendan Gill, the Democratic strategist who managed Murphy's campaign. Ad-makers Brad Lawrence and Steve DeMicco of the firm Message and Media will also be part of New Direction.
Murphy, who takes office Jan. 16, has promised a sea change of liberal policies, including a $15 minimum wage, a tax on millionaires, more funding for schools and public-worker pensions, free community college, stricter gun-control laws and pay equity between men and women in similar jobs, among other ideas.
Building public support will be key to getting that ambitious platform through the Legislature — and nothing reaches the public as efficiently or as broadly as TV ads in the expensive New York and Philadelphia markets that cover New Jersey.
"Its purpose is definitely to support and advocate for an agenda to expand and strengthen the middle class and create economic opportunity for all of New Jersey," Gill said in an interview, adding that New Direction will "follow up on the message that I believe was sent in the past election, which is, we need to grow our economy and make it fair again."
New Direction is an issues-advocacy group organized under section 501(c)(4) of the federal tax code. That means it can raise and spend large amounts of money on TV ads and other efforts without disclosing its activities to New Jersey's campaign finance watchdog, the Election Law Enforcement Commission.
However, under IRS guidelines, 501(c)(4)s are "social welfare" organizations required to spend most of their money on "promoting in some way the common good and general welfare of the people of the community." Any explicit advocacy for or against a candidate must be disclosed to the IRS. New Direction is not allowed to coordinate with Murphy, but Murphy is legally able to raise funds for the organization.
During Gov. Chris Christie's first term, a group of his college friends established a 501(c)(4) group called the Committee for Our Children's Future, which spent nearly $8 million on TV ads promoting Christie's budget plans, his education agenda and his record striking deals with Democrats. The ads ran in heavy rotation in the weeks before and after key legislative votes and often parroted Christie's favorite narratives and story lines.
That group never disclosed its donors, and it became defunct during Christie's second term — a symbol of "dark money" organizations that surface and then vanish without leaving much of a trace.
However, Gill said that New Direction would disclose its donors. Being tied to three of Murphy's closest advisers (as opposed to his out-of-state college friends) also gives it a firmer New Jersey imprint than the pro-Christie group.
Gill added that more hires would be announced "as we move into next year" and that he expected the group to focus not just on messaging and TV ads but on building grassroots support for Murphy's agenda.