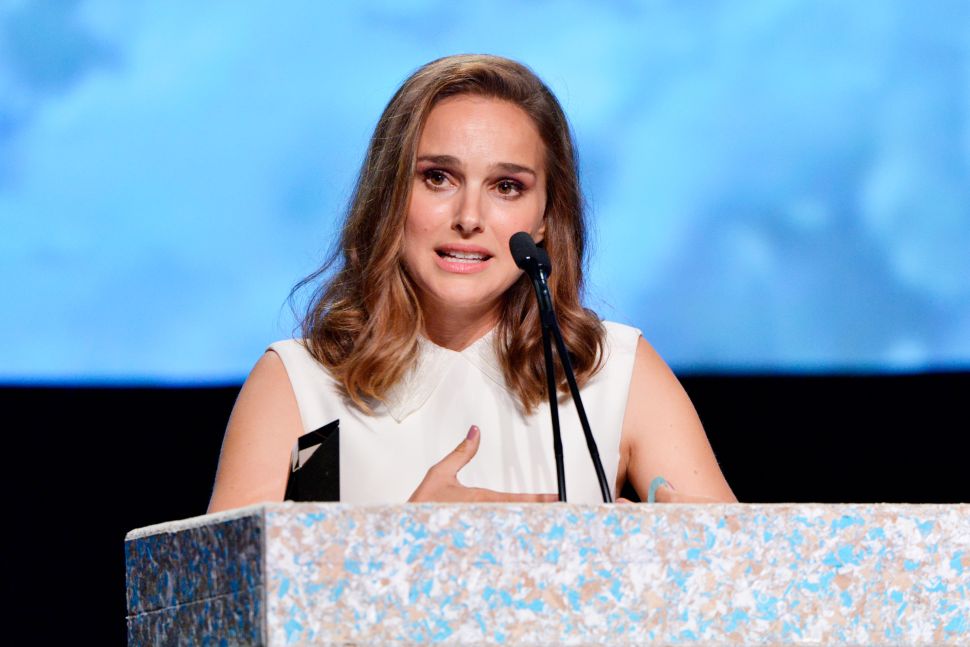 As Hollywood continues to be rocked with the shocking revelations of sexual misconduct accusations against many of its biggest names, high profile female entertainment figures have continued to speak out against such behavior. While Julia Roberts has said she never experienced any such treatment, she has condemned Harvey Weinstein and others that have followed in his footsteps. Other A-listers such as Natalie Portman have finally commented publicly on their own experiences with harassment and what it means in the industry and beyond.
"When I heard everything coming out, I was like, wow, I'm so lucky that I haven't had this. And then, on reflection, I was like, okay, definitely never been assaulted, definitely not, but I've had discrimination or harassment on almost everything I've ever worked on in some way," Portman told Vulture recently. "I went from thinking I don't have a story to thinking, Oh wait, I have 100 stories. And I think a lot of people are having these reckonings with themselves, of things that we just took for granted as like, this is part of the process."
Portman described one example in which a producer offered to fly her to her destination on a private plane with him.
"I showed up and it was just the two of us, and one bed was made on the plane. Nothing happened, I was not assaulted. I said: 'This doesn't make me feel comfortable,' and that was respected. But that was super not okay, you know? That was really unacceptable and manipulative and could have been — I was scared, you know? But just the fact of any woman, if you're walking down the street alone at night, you feel scared, and I'm not sure guys know what that [feels like]."
The actress also revealed to Vulture that she had rejected career opportunities when she was younger that would have contributed to an overly sexualized image of herself in the public eye.
"There was definitely a period where I was reluctant to do any kind of kissing scenes, sexual scenes. Because [for] my first roles, the reaction people would [give] in reviews [was to] call me a Lolita and things like that, and I got so scared by it," she told the outlet. "And I think that's also got to be part of our conversation now: When you're defensive as a woman against being looked at that way, that you're like, 'I don't want to' — what do we close off of ourselves or diminish in ourselves because we want to protect ourselves?"
Portman continues that the industry is possibly designed to separate women from each other as the majority of film sets are populated almost entirely by men. Furthermore, she believes the power disparity between men and women runs much deeper. She noted that she's often been asked for notes on films she's working on, only for her suggestions to be ignored. She did, however, praise male filmmakers she's worked with such as Pablo Larraín (Jackie), Darren Aronofsky (Black Swan), and Mike Nichols (Closer, The Seagull) for staying open to her input. However, she said that one director once responded to her feedback by saying, "You're exhausting."
"I was like, 'I'm exhausting for telling you my opinion about my job?' And it was completely different with male actors next to me in the same room," she told the outlet. "To the point where one of the male actors I was working with stood up for me in that meeting, because he said, 'You know, you're completely not listening to her and you're completely listening to me and we're saying almost the same thing.'"
Portman can next be seen in 2018's highly-anticipated Annihilation.