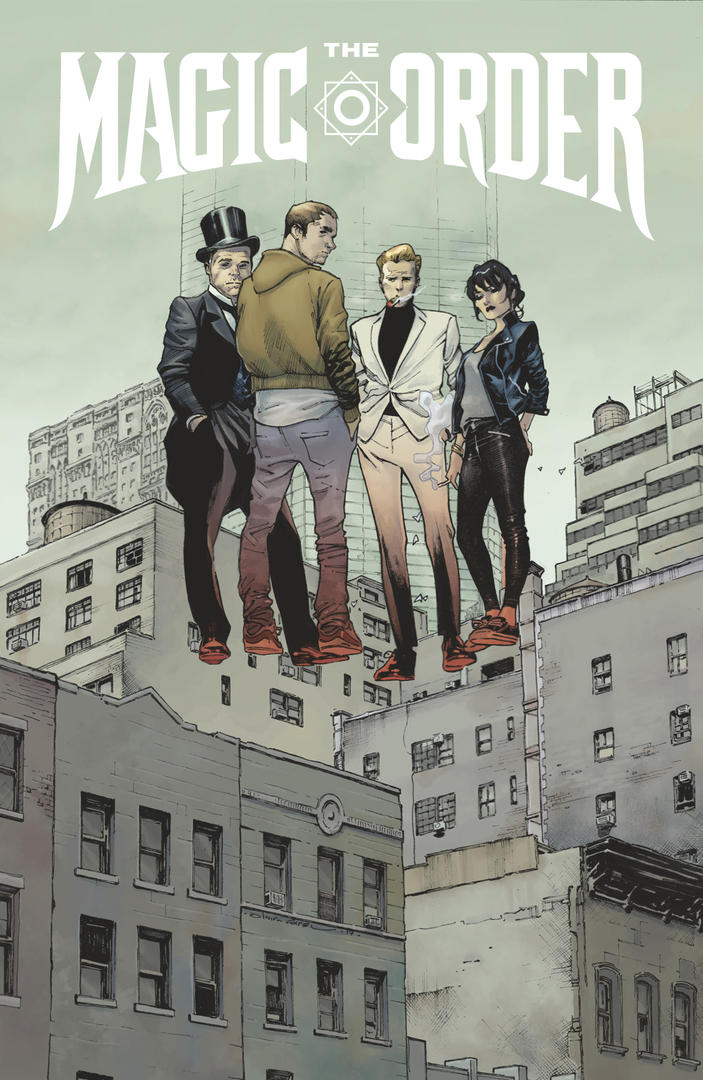 Netflix isn't spending up to $8 billion in 2018 so it can make other people's content for them. No, the streaming platform has long been more interested in developing its own original content, which explains the motivation behind the acquisition of Mark Millar's Millarworld earlier this year. Hollywood's superhero bubble is still growing and Netflix wants to get in on the action beyond its small screen Marvel adventures. Enter Millar, the creative mind behind Kick-Ass, Wanted and Kingsman who will be delivering fresh content to Netflix and not just on the screen.
The two parties have announced that their first comic book title will be The Magic Order, a new six-issue series that follows "five families of magicians sworn to protect our world for generations who must battle an enemy who's picking them off one by one." The series will be illustrated by Olivier Coipel and will explore the balance of the characters' normal lives with their supernatural ties.
"We wanted to make a splash with our first book for Netflix and this is it," Millar said. "I love dark fantasy and there's an enormous gap in the market for something like this. Netflix hiring Olivier has also made me the happiest guy alive. I've been after him for almost ten years so to finally have our names in the same book is an absolute honour."
According to the company, the series will arrive in both print and digital formats in Spring 2018. Millar said in a recent interview with THR that he plans on creating roughly 20 comic book issues per year for Netflix. Let's see if the two sides can maintain that lofty ambition.