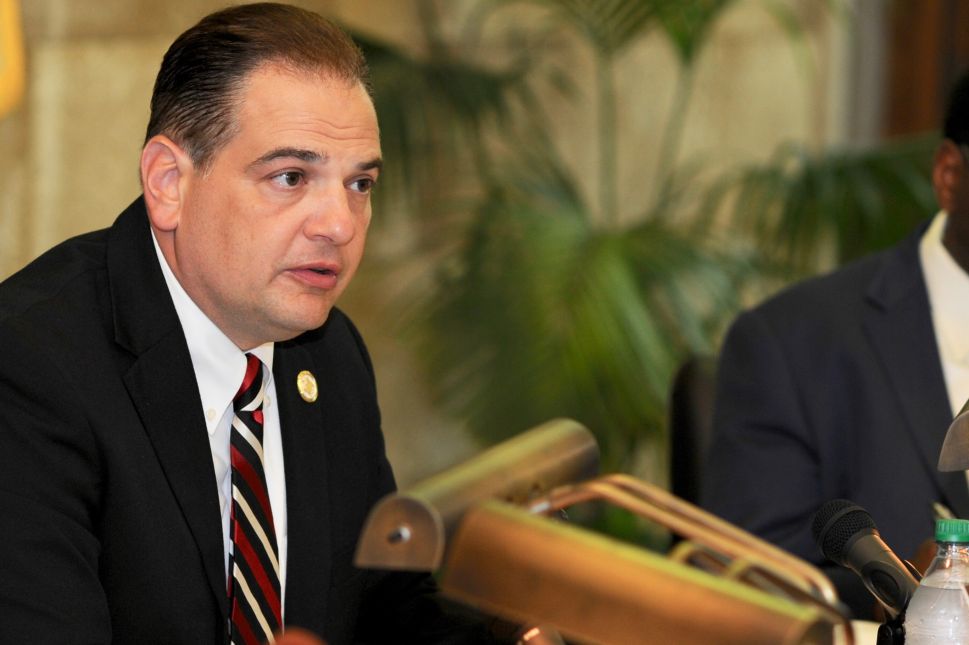 As the smoke clears from the election, lawmakers, criminal justice reform advocates and lobbyists are preparing for a greener Garden State with legalized marijuana.
New Jersey could enact legislation to legalize and tax marijuana as soon as April or May, said state Sen. Nick Scutari (D-Union), the chairman of the Senate Judiciary Committee.
Proponents say legalizing and taxing marijuana — a central part of Governor-elect Phil Murphy's agenda — would bring hefty revenues into New Jersey's budget, provide savings for law enforcement and courts, and potentially expunge marijuana convictions and clear pending charges for low-level drug offenses.
But crafting a new regime of laws and regulations around recreational marijuana is likely to be a time-consuming process for the Legislature. New Jersey could be the first state to legalize the drug without first decriminalizing it, and there are lingering questions about what legalization could mean for New Jersey and when the drug might be available for sale to recreational users.
Scutari introduced a bill in May to legalize and regulate the drug in New Jersey. The legislation is still a work in progress, he said. When some groups reacted coolly to the first draft of his bill, Scutari said he was open to making changes.
Senate President Steve Sweeney (D-Gloucester), meanwhile, has said revising New Jersey's "outdated" marijuana laws would be a priority next year.
If enacted, Scutari's bill in its current form would allow residents over 21 to possess up to 1 ounce of cannabis, 16 ounces of infused solid products or 72 ounces in liquid form. Taxes on the drug would start at 7 percent until gradually reaching 25 percent over five years.
Murphy's campaign estimates that legal weed would generate $300 million in tax revenue. New Jersey United for Marijuana Reform, a coalition of several pro-legalization groups, estimates separate savings of $127 million in reduced law enforcement costs.
All pending bills expire at the end of the two-year legislative session, but Scutari said he was working to have a final draft ready for Murphy soon after the Legislature starts its new session next year.
"I will reintroduce it, hopefully, close to final form in late January and then we will try to move it and pass it next year," Scutari said.
Scutari said the bill could pass as early as April or May, or by summer at the latest.
"We have to get the votes," he said. "We are working on tallying that now."
Legal marijuana could go up for sale soon after Murphy signs a bill into law, using New Jersey's already-in-place medical marijuana infrastructure, Scutari said.
"There might be a way that we might temporarily allow the medical shops to sell to the public so it might allow that to be done immediately while the other shops are getting up to speed and growing their product and getting ready," Scutari said.  "We are working on that concept but it is a possibility."
During the campaign, Murphy framed marijuana legalization as a "social justice issue," often citing statistics that show more drug convictions for minorities than whites.
"That is the reason we want to legalize marijuana — not because we can make money off of it," Murphy said at a gubernatorial debate in October. "That's the last reason."
Marijuana is currently classified as a Schedule I drug, a federal designation that places it among the most dangerous controlled substances, legally on par with heroin. But eight states and Washington, D.C., have legalized the drug for recreational use and regulate its distribution in similar ways to alcohol.
The move toward legalization means New Jersey would see a new industry growing quickly. Scott Rudder, a former state assemblyman who is now president of the New Jersey CannaBusiness Association, said the lobbying group "looks forward to working with the governor-elect and his team, as well as the members of the Legislature, in developing common sense cannabis laws that will have a positive impact on civil justice reforms as well as an opportunity to create tens of thousands of new jobs and provide a much-needed boost to our ailing economy."
Meagan Glaser, deputy state director for the Drug Policy Alliance, said her group is working to refine Scutari's bill before it heads to Murphy.
"While the prospects of marijuana legalization are very encouraging under the leadership of Governor-elect Phil Murphy, the bill in its current form still needs work," Glaser said. "Marijuana legalization in New Jersey must be fair and equitable. Reform should include policies that encourage full participation in the industry by communities disproportionately impacted by marijuana prohibition and must repair past harms."
Glaser said the bill should include "critical amendments" such as automatic, retroactive expunction for those previously convicted of marijuana offenses and a provision to send some revenue from pot sales to communities disproportionately affected by current marijuana laws.
The bill in its current form would not allow the growing of cannabis plants at home, drawing criticism from some advocates. Scutari said including a home-growing provision in the bill would be too much too soon for New Jersey.
"First of all, their neighbors don't necessarily like it," said Scutari, who is also the municipal prosecutor in Linden. "Second, there are limits on what they can grow and sometimes people don't stick with those limits. Three, having police go in and count plants is sometimes difficult. Four, if they grow more than they are supposed to grow and they ship it to New York or Pennsylvania, that is a problem."
Murphy has said he thought hard about his position on marijuana and understands the risks as the father of four kids. At a legislative hearing Scutari held last year, experts testified that the public health and societal benefits of legalizing the drug outweighed the risks. But getting the details right will be key to ensuring safety, experts said.
"It is just a lot to create — you are creating an entire regulated business system," Scutari said.
Correction (Nov. 13): A previous version of this story said Governor-elect Phil Murphy's campaign estimated $300 million a year from taxing recreational marijuana sales and savings of $127 million in law enforcement and court costs. Murphy's campaign has adopted the $300 million revenue estimate but has not included the $127 million in savings as part of its plan. Both figures come from the New Jersey United for Marijuana Reform coalition.