Midnight: For Democrats, a Night to Remember
New Jersey Democrats will be running the executive and legislative branches starting next year after a series of big victories tonight. They swept nearly every competitive legislative race, except for the state Senate contest in the 2nd legislative district.
In some places that appeared to be winnable for Republicans — such as districts 14 and 38 — state Sen. Linda Greenstein (D-Middlesex) won with a 12-point margin and state Sen. Bob Gordon (D-Bergen) with a 14-point advantage.
Democrats knocked out one of the strongest members of the GOP's bench, state Sen. Jen Beck (R-Monmouth), in the 11th district. They ousted the Republican mayor of Atlantic City, Don Guardian.
Senate President Steve Sweeney (D-Gloucester) prevailed in the most expensive legislative race in state history, winning re-election against a Republican challenger backed by the powerful New Jersey Education Association. Sweeney will preside over a chamber with a larger majority next year, growing from 24-16 to 25-15.
Assembly Minority Leader Jon Bramnick and his running mate, Assemblywoman Nancy Munoz (both R-Union), came surprisingly close to defeat in what has long been a safe GOP district.
The 8th legislative district, controlled by Republicans, was on no one's radar. But Democrats came within inches of winning the two Assembly races there.
And at the federal level, Rep. Frank LoBiondo (R-2) has thrown in the towel, announcing he will not seek re-election in 2018. That created an unexpected opening for Democrats and gives them a chance to flip possibly four congressional seats next year instead of three.
We will be unpacking all this and more starting tomorrow.
But here's the obvious takeaway: Whether it's Chris Christie or Donald Trump or weak candidates on one side and strong candidates on the other, New Jersey voters want less and less to do with the Republican Party these days.
Thanks for following along.
— Salvador Rizzo
10:56 p.m.: Update on Key Races
Senate President Steve Sweeney has won re-election in the 3rd legislative district, despite an onslaught of attack ads funded by the New Jersey Education Association, according to the Associated Press.
Sweeney already has the caucus votes to secure another term as Senate president.
With 99 percent of precincts reporting, Sweeney had 59 percent of the vote to Republican Fran Grenier's 41 percent, according to the AP.
In Hoboken, Councilman Ravi Bhalla won the mayor's race. In Jersey City, Mayor Steve Fulop coasted to a second term.
In Atlantic City, Democrat Frank Gilliam defeated the incumbent mayor, Don Guardian, a Republican who came into office in 2013.
Democrats swept nearly every battleground legislative district, except for the 2nd district, where Assemblyman Chris Brown (R-Atlantic) took the state Senate seat that had long been occupied by Sen. Jim Whelan until his death earlier this year. Democrats tapped Sen. Colin Bell (D-Atlantic) to fill the vacancy after Whelan's death, but Brown will now be taking over in January.
— Salvador Rizzo
10:05 p.m.: Gopal Defeats Beck in the 11th District
In a major upset, Democrat Vin Gopal ousted state Sen. Jen Beck (R-Monmouth) in the battleground 11th legislative district on Tuesday, flipping the Senate seat to Democrats after years of Republican control.
Gopal had 54 percent of the vote while Beck received 46 percent with 89 percent of precincts reporting, according to the Associated Press. Beck, a state senator since 2008, conceded the race at 9:45 p.m.
During a tough night for New Jersey Republicans, Beck's loss was especially stark. The party lacks a deep bench and Beck was one of the few politicians that was seen as having potential to run for higher office.
"I have been so honored to serve you and I want to wish Vin Gopal the best as he now takes the reins," Beck said in a short concession speech at Guadagno's election night event.
Democrats snagged the district's two Assembly seats from Republicans in 2015, and now control all the legislative seats in the district. Assemblywoman Joann Downey and Assemblyman Eric Houghtaling (both D-Monmouth) won re-election Tuesday.
— Alyana Alfaro and Christian Hetrick
10 p.m.: Guadagno Concedes
Lt. Gov. Kim Guadagno conceded victory to Governor-elect Phil Murphy on Tuesday night.
"This is not the end; this is the beginning," Guadagno told the crowd at an event venue in Keyport."We may have lost the battle but we will win this war in the long run and I look forward to all of you continuing the battle in each one of your hometowns as we move forward."
Although Guadagno's camp argued that the race was narrowing in the last few weeks of the campaign, Tuesday's results swiftly pointed to a victory for Murphy.
During her concession, Guadagno said she called Murphy and congratulated him on a good race. She said that, despite the loss, she would not have done anything differently.
— Alyana Alfaro
9:29 p.m.: Guardian Goes Down
Atlantic City Mayor Don Guardian won't get a second term. The Republican has conceded the mayoral race to Democrat Frank Gilliam, a city councilman.
Guardian shocked many when he won in 2013 as a Republican in the Democrat-dominated city. But since then five casinos have closed and the state took over the city's dire finances.
Earlier Tuesday, Gilliam told Observer he would seek a "fruitful relationship" with state officials if elected mayor. "Making sure we can basically stabilize our taxes so we can get this economic development pumping back into the city and bring ourselves back into the global economy," Gilliam said.
–Christian Hetrick
9:22 p.m.: Early results from the battleground districts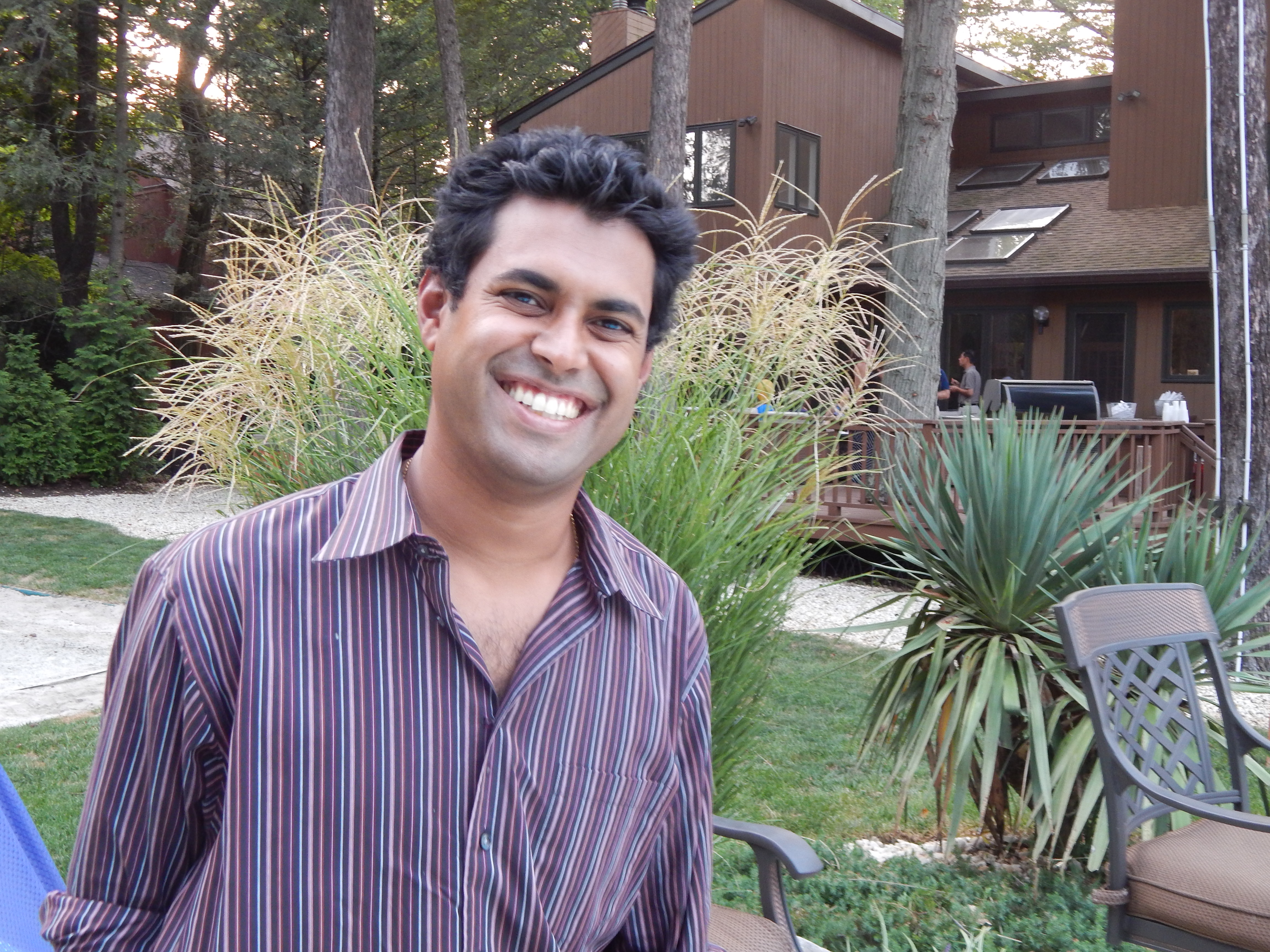 In what was expected to be one of the closest legislative races this year, Vin Gopal is leading state Sen. Jen Beck in the 11th district Senate race.
With 63 percent of precincts reporting, Gopal has 18,278 votes, or 56 percent, according to the Associated Press. Beck has 14,171 votes, or 44 percent.
In another closely watched Senate race, Assemblyman Chris Brown (R-Atlantic) has a roughly 700-vote lead over Sen. Colin Bell (D-Atlantic) with a quarter of precincts reporting in the 2nd district. Brown had 5,845 votes, or 53 percent, compared to 5,094, or 44 percent, for Bell.
With nearly half of precincts reporting in the 3rd district, Senate President Steve Sweeney is comfortably ahead of GOP challenger Fran Grenier. Sweeney has 19,261 votes, or 61 percent, to Grenier's 12,203 votes, or 39 percent.
–Christian Hetrick
9 p.m.: Reaction From Guadagno HQ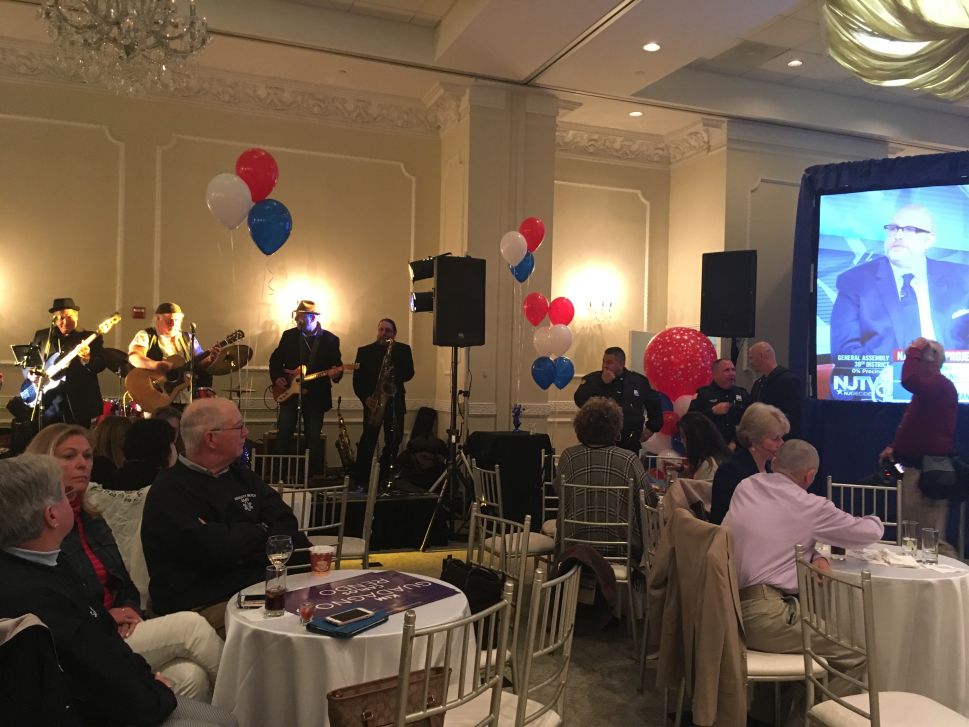 Before many Guadagno supporters could make their way to her election night watch party at a Keyport event venue, the Associated Press called the race for Murphy.
Despite Guadagno's early loss, supporters continue to mill about, waiting for Guadagno to take the stage and concede. The band — fronted by Guadagno's brother-in-law, Pat Guadagno — continues to play. But her surrogates are not among the crowd and it's unclear when Guadagno will take the stage.
— Alyana Alfaro
8:22 p.m.: Murphy Elected Governor, Associated Press Says
Phil Murphy has been elected New Jersey governor, defeating Lt. Gov. Kim Guadagno, according to the Associated Press.
— Salvador Rizzo
8:06 p.m.: Networks Call It for Murphy
It's looking like an early night. ABC, CNN and NBC immediately called the election for Democrat Phil Murphy as soon as the polls closed.
— Salvador Rizzo
7:30 p.m.: Vote by Mail Totals in Gloucester County Show Sweeney Heading to Re-Election
Vote-by-mail tallies from Gloucester County show Senate President Steve Sweeney with a comfortable lead over Republican challenger Fran Grenier, a sign that the top elected Democrat in the Legislature will survive a multimillion-dollar onslaught from the New Jersey Education Association teachers union.
Sweeney received 2,926 mail-in ballots, or 65 percent of the total, according to returns from the Gloucester County Clerk's Office. Grenier received 1,540, or 35 percent.
Phil Murphy, the Democratic nominee for governor, was also way up in mail-in ballots in the South Jersey county. He had 2,742 ballots compared with Republican Kim Guadagno's 1,566, giving him 64 percent of those votes.
Sweeney's 3rd legislative district includes parts of Cumberland and Gloucester counties and all of Salem County. Mail-in ballot results from the other two counties were not immediately available.
— Christian Hetrick
7:25 p.m.: LoBiondo Shocker
Smack dab in the middle of Election Day, Rep. Frank LoBiondo (R-2) dropped the bombshell news that he will not be seeking re-election in 2018. The decision immediately opened up a power vacuum in the 2nd congressional district, and Democrats who have long been waiting for LoBiondo to retire immediately jumped into action.
State Sen. Jeff Van Drew (D-Cape May) told Observer that he is "seriously" considering entering the race. South Jersey power broker George Norcross said Van Drew would be able to count on Norcross's considerable financial support and political network. Two other Democrats were already declared candidates.
What was poised to be a sleepy race suddenly became one of the most competitive heading into 2018.
— Salvador Rizzo
7:20 p.m.: The Christie Factor
After voting for Guadagno at his local polling place in Mendham today, Christie had a run-in with a dissatisfied neighbor who asked why he had not merged Mendham Township and Mendham Borough. With 565 towns, New Jersey local government is sprawling and costly, and merging towns and services has long been in the ether as a way to cut costs and, by extension, property tax bills.
It's up to towns individually to choose whether to merge or not, and Christie said there was nothing he could do. But that didn't stop the heckling. And Christie famously gives it as good as he gets it.
"You know what— you live in Mendham Township? You want to merge Mendham Township and Mendham Borough? Run for the township committee in Mendham Township and be the voice to do it," he told the voter. "No, I know, cause that's too hard. It is easier to sit here and complain. It is easier to sit here and complain but, you know what, that is the joy of public service. It's serving folks… like you that is really such a unique joy, it really is. You're fabulous."
— Alyana Alfaro
7:15 p.m.: The Fun Starts Now
New Jersey for nearly eight years has been defined in American culture by its larger than life governor, Chris Christie, a hard-charging executive who quickly mastered state house politics and then mounted an unsuccessful run for president last year.
Today, voters will choose Christie's replacement, along with all 120 members of the state Legislature, marking the start of a new chapter for the state.
Will Democrat Phil Murphy coast to the governorship, as all the public opinion surveys have predicted? Will Christie's lieutenant governor, Kim Guadagno, pull off an upset? Who will end up in the prized leadership spots in the Legislature?
The polls close at 8 p.m. and the answers will start to become clear as soon as they do. Follow along as the Observer NJ team tonight for live updates, election results and dispatches from Guadagno HQ and Murphy HQ.
— Salvador Rizzo