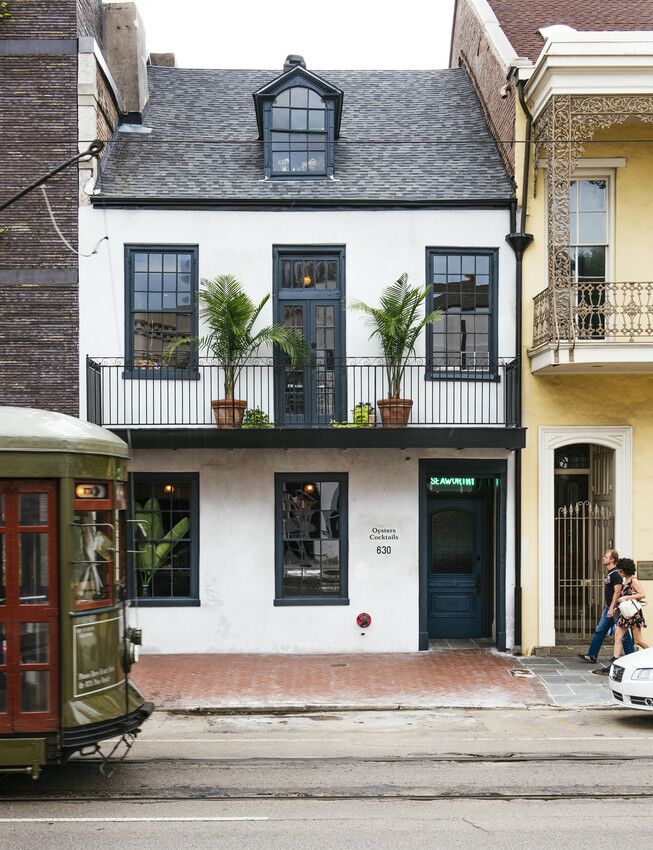 New Orleans has undergone major changes in recent years, and one major addition is a brand new neighborhood. The Central Business District, formerly home to Lucy's shark drinks and a handful of luxury buildings and hotels, is now bustling with activity. It's also been renamed the South Market District.
The emergence of this new neighborhood is thanks to the Domain Companies, a real estate investment and development firm, that built luxury apartments and condominiums alongside trendy boutiques and local restaurants. The neighborhood's focal point for visitors is the Ace Hotel, known for its rooftop bar and swimming pool (in New Orleans, you can sip frosé outside almost all winter long).
The hotel is famous for its trendy clientele, so expect to meet a lot of tattooed creative types wearing black jeans. If you're visiting New Orleans for the first time, it's the ideal place to stay—as long as you don't mind the minimalist rooms the Ace Hotels are famous for, with lots of mood lighting and a certain 20-something urban apartment aesthetic. There are lots of local touches, including New Orleans snacks like Zapp's potato chips in the well-stocked minibar, and a calendar featuring sissy bounce star Big Freedia, who premiered the sixth season of her Fuse reality show in the hotel's private events space, which is also a popular wedding venue.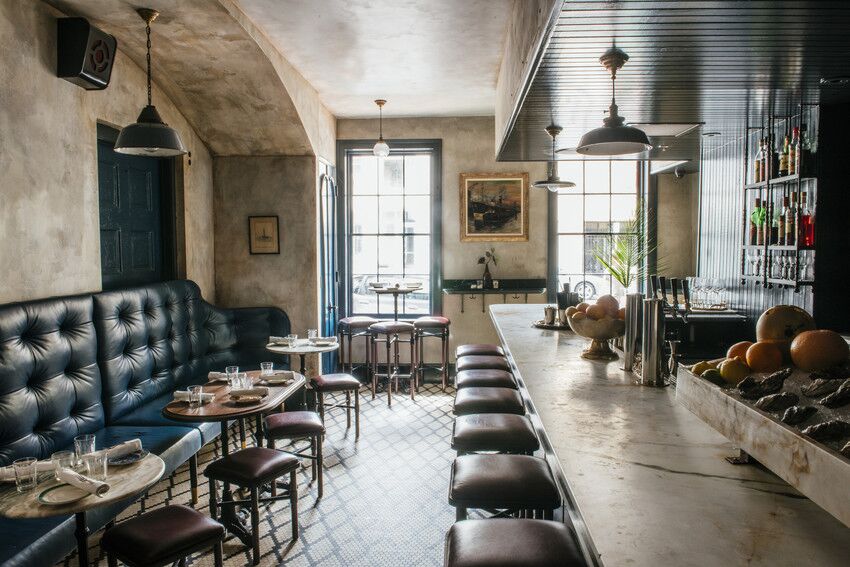 While South Market District is technically a new neighborhood, the location has historically been an important part of the city. Tulane professor and New Orleans historian Richard Campanella wrote about the neighborhood's evolution in From Poydras Market to South Market District: Food Retail In New Orleans' Central Business District.
"A few blocks upriver is a booming new mixed-use neighborhood centered around the Rouse's Market which opened in 2011. Developers christened this area with the neologism 'South Market District,' meaning south of the old Poydras Market. No one called it that during 1838-1932, but if the name catches on, so too will endure the memory of the Poydras Market," Campanella promised.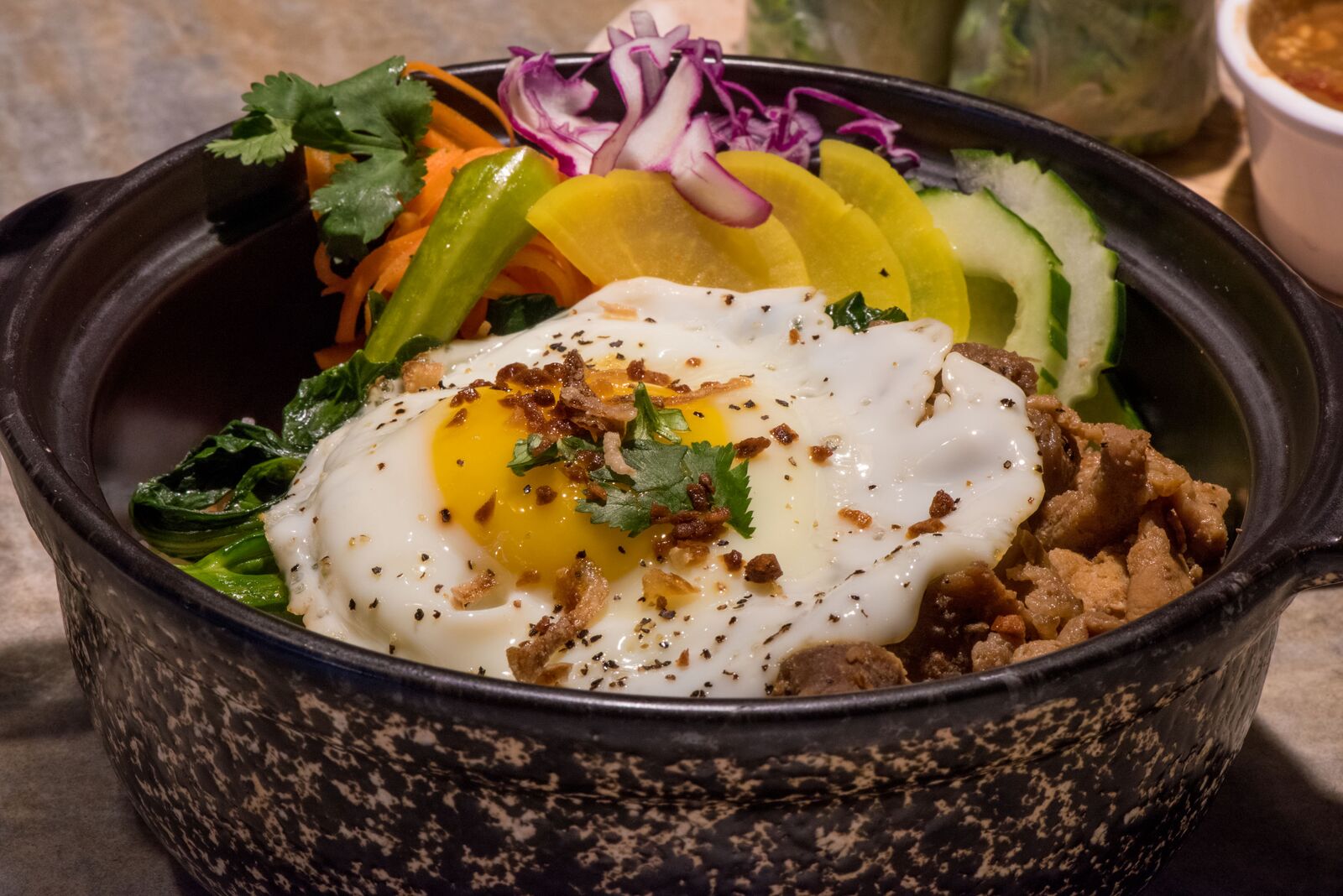 For visitors who want to avoid the French Quarter steadfastly, or alternately, don't want to Uber downtown daily from the Lower Garden District, there's plenty to do in the South Market District. Magasin Cafe, the popular, brightly lit Vietnamese favorite on Magazine Street, now has a downtown location where they serve up the same fresh pho and vermicelli bowls. The Daily Beet, formerly JuiceNOLA at St. Roch Market, has its own outpost with inventive avocado toasts, peanut butter and jelly smoothies and kale salads. Yes, there's loads of kale in New Orleans, despite what The New York Times might lead you to believe.
There are also unlimited opportunities to indulge. Kelly Fields, formerly the pastry chef for John Besh restaurants, serves up enormous, buttery biscuits at her bakery, Willa Jean. Josephine Estelle, the Italian restaurant in the lobby of the Ace, has become a go-to for birthday parties, bachelorettes and anniversary dinners, with heaping plates of pasta and an extensive wine list. If you want, you could stay within the radius for the entirety of your visit, but you would be missing out on the rest of New Orleans.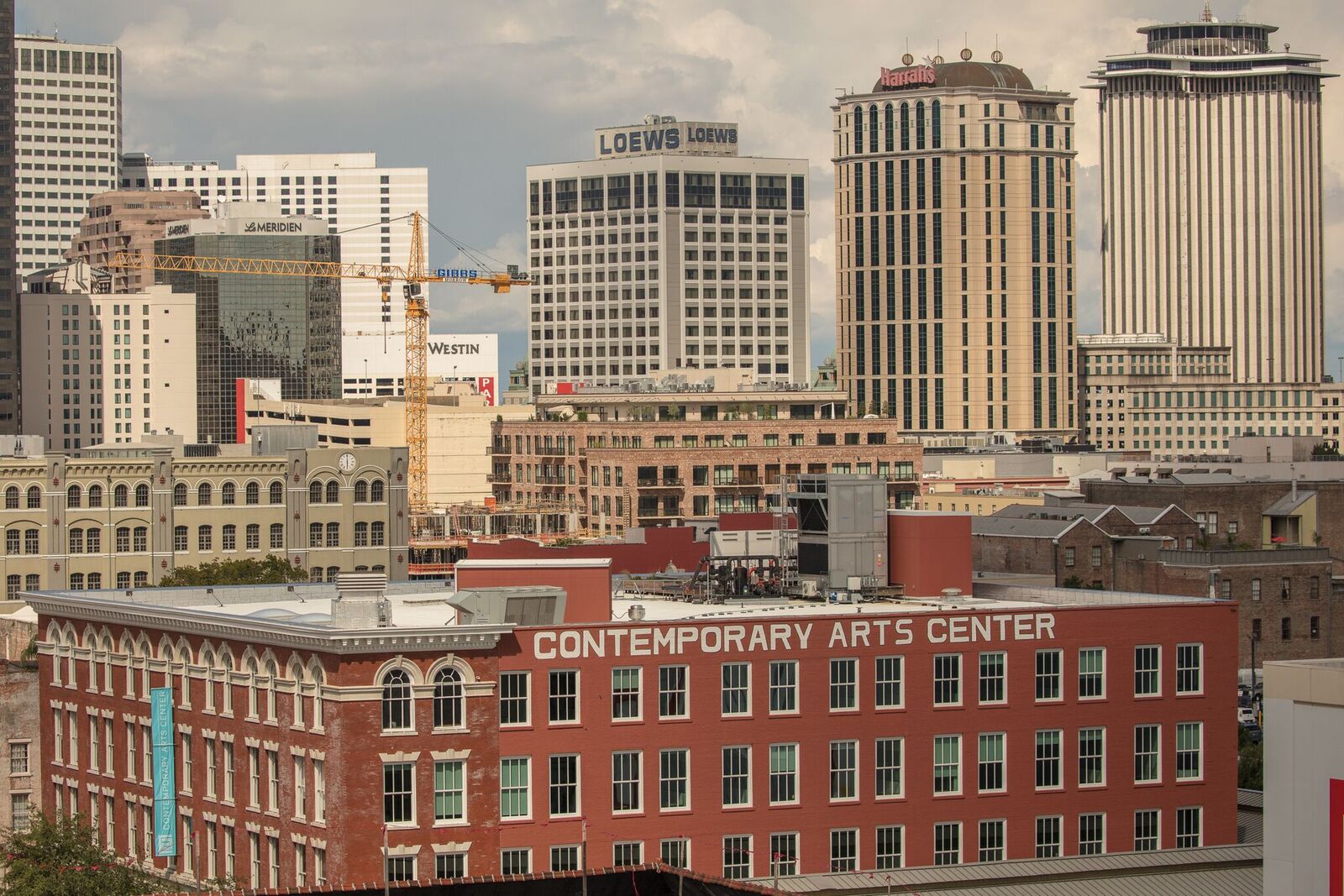 If you're staying in town for more than a booze-fueled weekend, the Domain Companies provide a great place to work, too. The Shop, the first co-working space in New Orleans (now, there's a variety of collaborative hot spots), is a spacious, modern workspace above the Contemporary Arts Center. There's even a rooftop with yoga classes, or you could simply enjoy a cocktail while snapping photos of the skyline.
The CAC has an enormous events space that recently hosted the celebrity-studded wedding of tennis superstar Serena Williams and Reddit co-founder Alexis Ohanian. The Beauty and the Beast-themed evening brought Kim Kardashian West, Ciara Princess Wilson, Eva Longoria and Beyoncé (who is rumored to have stayed at the Ace in the past) to the South Market District for a weekend, offering definite proof that it's the trendiest neighborhood in all of New Orleans. Apologies to the Bywater.