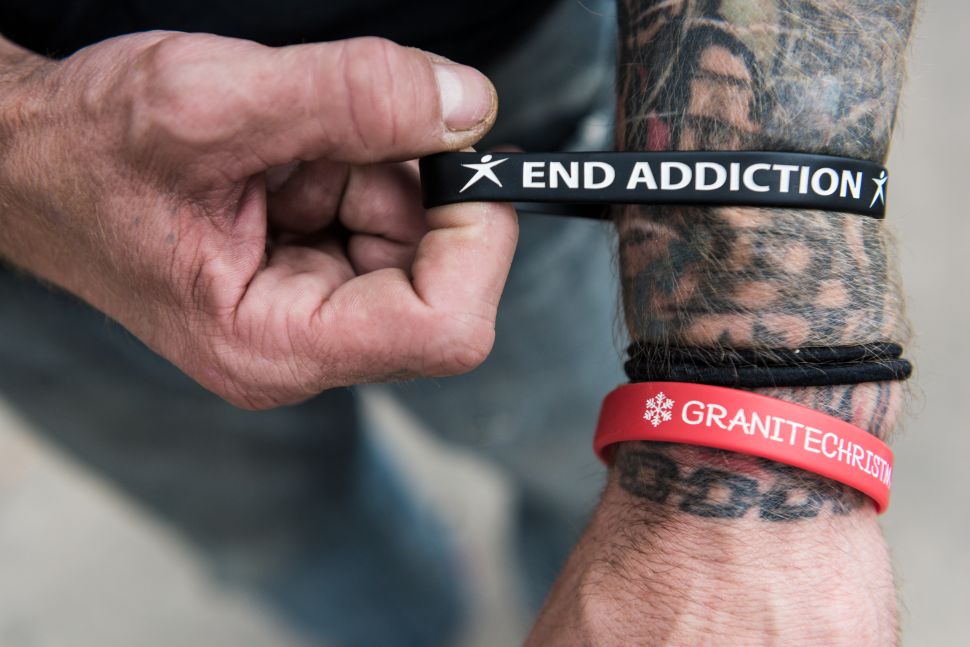 The opioid epidemic is the deadliest drug epidemic in American history, and it's killing 90 Americans every day. The opioid epidemic claimed 59,000 lives in 2016, was declared as a public health crisis by President Donald Trump last week, and the numbers are only climbing in 2017. "No part of our society—not young or old, rich or poor, urban or rural—has been spared this plague of drug addiction and this horrible, horrible situation that's taken place with opioids," Trump said in a press statement. "This epidemic is a national health emergency."
Why now, more than ever, are opioids sweeping the country? Because a steady progression of addiction is beginning with prescription painkillers, like oxycodone, and evolving into dependencies on drugs like heroin and fentanyl, as addicts crave more potent and affordable highs.
In the 1990s, doctors began over-prescribing prescription opioids, causing a mass influx of the drugs into the mainstream market. While some have always purchased the drugs illegally with the intent of chasing a high, many Americans found themselves unsuspectingly in the throes of addiction. This group began their opioid journey not as addicts, but as patients.
A startling new study from the University of Michigan sought to answer why the crisis escalated so quickly—and ended up revealing a disturbing link between cancer patients undergoing surgery and an increased risk of opioid dependency. Researchers already knew that 6-8 percent of "opioid-naive" patients who experience non-cancer surgeries develop opioid dependency after their prescriptions run out. What they wanted to find out was whether the same unfortunate result applied to cancer patients. "We sought to define the risk of new persistent opioid use after curative-intent surgery, identify risk factors, and describe changes in daily opioid dose over time after surgery," the study reads.
Due the painful nature of cancer treatment, both emotional and physical, the researchers wanted to study patients with potentially curable forms of cancer, such as early stage breast cancer, colon cancer or melanoma to better illustrate opioids' potential to ruin lives even after positive diagnoses. "These patients deserve special attention, because if they're going to be free from cancer, we'd also like them not to be on opioids long-term," said lead study author Jay Lee, M.D., a general surgery resident at Michigan Medicine.
The team used insurance claim data sets to identify 39,877 cancer patients with no history of opioid use, only to be prescribed the drugs after undergoing surgery between the years 2010 and 2014. Ten percent of the patients continued to fill opioid prescriptions with high daily opioid dose three months to a year post-surgery. To Dr. Lee and his team, these usage rates were extremely alarming. "These patients continue filling prescriptions with high daily doses even 1 year after surgery, equivalent to six tablets per day of 5mg hydrocodone. This dose is similar to intermittent and chronic opioid users, suggesting that patients with new persistent opioid use may transition to chronic opioid use," the study explains.
Today, more than two million Americans are dependent on prescription opioid drugs pain relievers—highly effective, yet highly addictive post-surgical medications that can result in a downward spiral of addiction long after any surgical complications have healed. The findings of Dr. Lee and his research team suggest the key to tackling the opioid epidemic lies in the hands of doctors and pharmaceutical companies, whose reckless trickling of opioids into the market breeds unsuspecting addicts in Americans already suffering from major health issues.