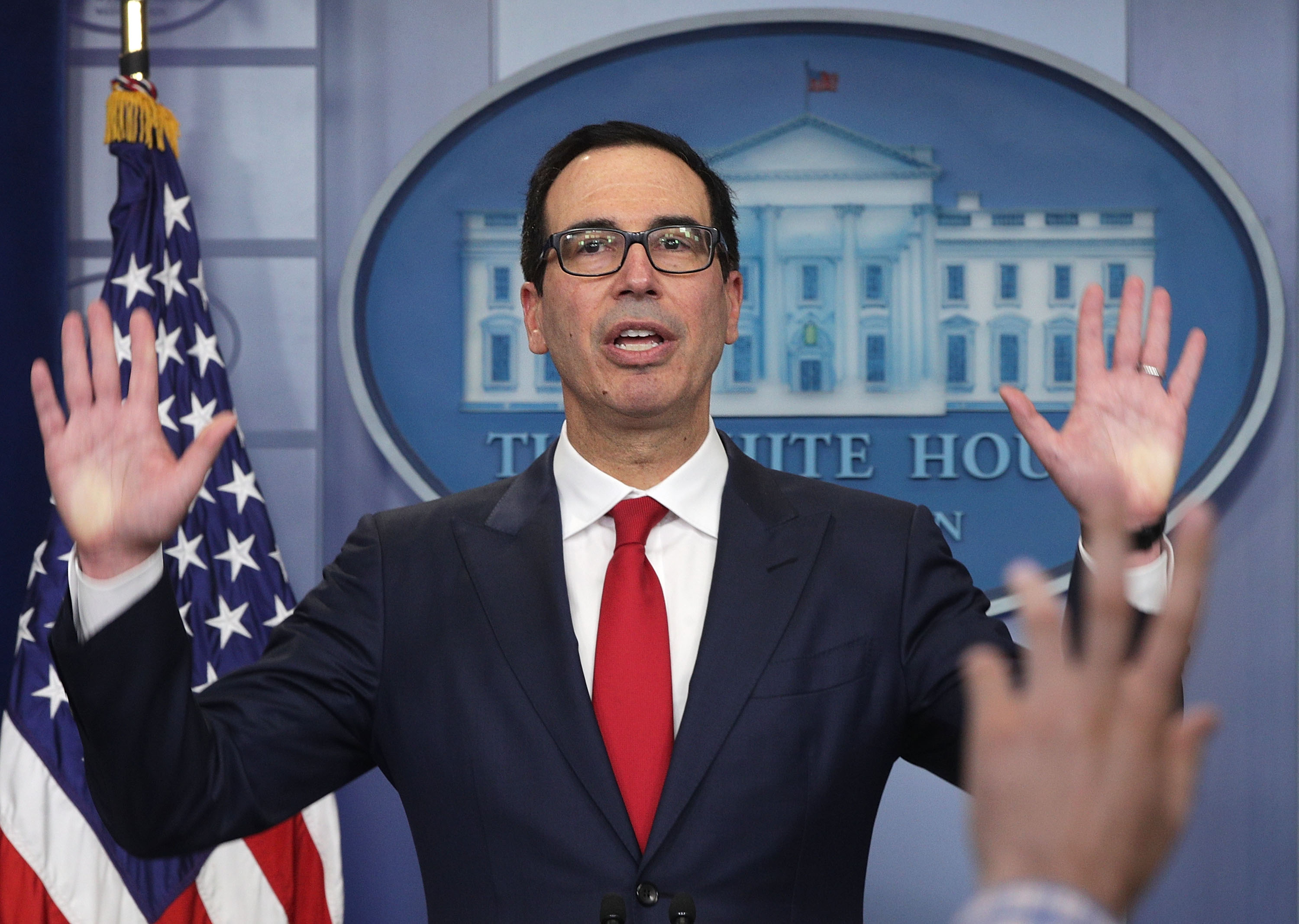 New Jersey Democrats and Republicans had dueling events over President Trump's tax plan. In Bayville, Rep. Tom MacArthur and Gov. Chris Christie welcomed Ivanka Trump and Treasury Secretary Steven Mnuchin for a discussion on the GOP tax proposal.  In Newark, Governor-elect Phil Murphy and Democratic members of the state's congressional delegation criticized the plan for potentially eliminating the State and Local Tax Deduction.
The jurors in Sen. Bob Menendez's corruption trial told a judge Monday that they're deadlocked on all charges facing the New Jersey Democrat and his top donor, raising the possibility of a mistrial. Walls sent the jurors home early and told them to try again today.
The next Assembly speaker, Craig Coughlin, announced his leadership team and some of his legislative priorities. He didn't take firm positions on some of Murphy's priorities, such as a millionaires tax and legalizing recreational marijuana.
Quote of the Day: "As of 2 p.m., on behalf of all jurors, we cannot reach a unanimous decision on any of the charges. Is there any additional guidance? What do we do now?" — A note from the jurors in the trial of Sen. Bob Menendez.
Jurors in Menendez Trial Tell Judge They Are Deadlocked
The 12 jurors weighing corruption charges against Sen. Bob Menendez on Monday told Judge William H. Walls that they are deadlocked on all counts, a sign that the proceedings could end in a mistrial.
Alyana Alfaro, Observer Read more
Coughlin Rolls Out Leadership Team, Some Priorities
Moments after Democrats elected him the next Assembly speaker on Monday, Craig Coughlin said his top legislative priority would be "doing what's right and best for the working and middle class."
Salvador Rizzo, Observer Read more
Murphy Names 81 Advisers to Transition Team
Governor-elect Phil Murphy rolled out a list of 81 transition advisers on Monday, including former U.S. attorney Paul Fishman and the president of the New Jersey Education Association, Marie Blistan.
Salvador Rizzo, Observer Read more
Murphy, Democratic Congress Members Call GOP Tax Plan a 'Scam'
Governor-elect Phil Murphy joined Democratic members of New Jersey's congressional delegation on Monday to criticize a Republican tax plan that could potentially eliminate the State and Local Tax Deduction, a change that they say would harm members of the middle class in high-tax states such as New Jersey while giving tax breaks to the wealthy and corporations.
Alyana Alfaro, Observer Read more
Ivanka Trump, Mnuchin pitch tax reform in Berkeley, avoid tough Q's on deductions
Ivanka Trump and Treasury Secretary Steven Mnuchin made a pitchhere Monday for the GOP's bid for tax reform, saying cuts would turbocharge the economy, lifting workers across the board.
Asbury Park Press Read more
Can Gov-elect Murphy Make a Go of His Public Bank?
Gov.-elect Phil Murphy often told a story on the campaign trail about how, as a relative newcomer to statewide politics, few people in New Jersey had even heard of him before he jumped into this year's governor's race. After his victory last week, the same could be said about one of Murphy's core fiscal-policy proposals — a plan to launch a state-run public bank in New Jersey.
NJSpotlight Read more
New Jersey election results could be bad omen for state's GOP congressmen
New Jersey Democrats were already lining up to challenge Republican Reps. Leonard Lance and Rodney Frelinghuysen. Tuesday's results in the state's gubernatorial election gave them more reason for hope.
Politico Read more
Lame start for lame-duck legislative session in Trenton
State lawmakers haven't exactly come bursting out of the election with action at the Statehouse since last week's election.
NJ101.5 Read more
League of Municipalities to return to Atlantic City Tuesday
The New Jersey State League of Municipalities will return to the city this week for its 102nd annual conference, which provides an economic boon for the resort during the off-peak season. More than 22,000 exhibitors and delegates are expected to attend the three-day conference.
Press of Atlantic City Read more
NJEA president: Stand down from politics? I was elected to fight for educators
Public education is the cornerstone of our democracy. With that cornerstone under constant attack, we must work daily to protect it.
NJ.com Read more
No, 'Muslim' Hoboken mayor won't cancel Christmas — it's 'racist garbage'
Hoboken Mayor-Elect Ravi Bhalla was elected less than a week ago — and racially charged misinformation about the first Sikh mayor in New Jersey is already following him around.
NJ101.5 Read more
Ernest Reock Jr., an expert in N.J. government, dies at 93
Ernest C. Reock Jr., a former Rutgers University professor known for his extensive knowledge in state government, died Sunday morning. He was 93.
NJ.com Read more
Where Did NJ GOP Go Wrong? Let Me Count The Ways
The winners have celebrated; the losers have overcome their disappointment; and Republican Party leaders are sifting through the rubble from Election Day in search of bright spots (precious few) and lessons for the future.
NJSpotlight Read more
Ex-N.J. congressman: Trump's loose talk about nukes puts into question his mental fitness
Within months, the current national debate over taxes, health care and Russian meddling may be remembered as luxuries of a distant and simpler time. The United States and North Korea are on a nuclear collision course.
NJ.com Read more