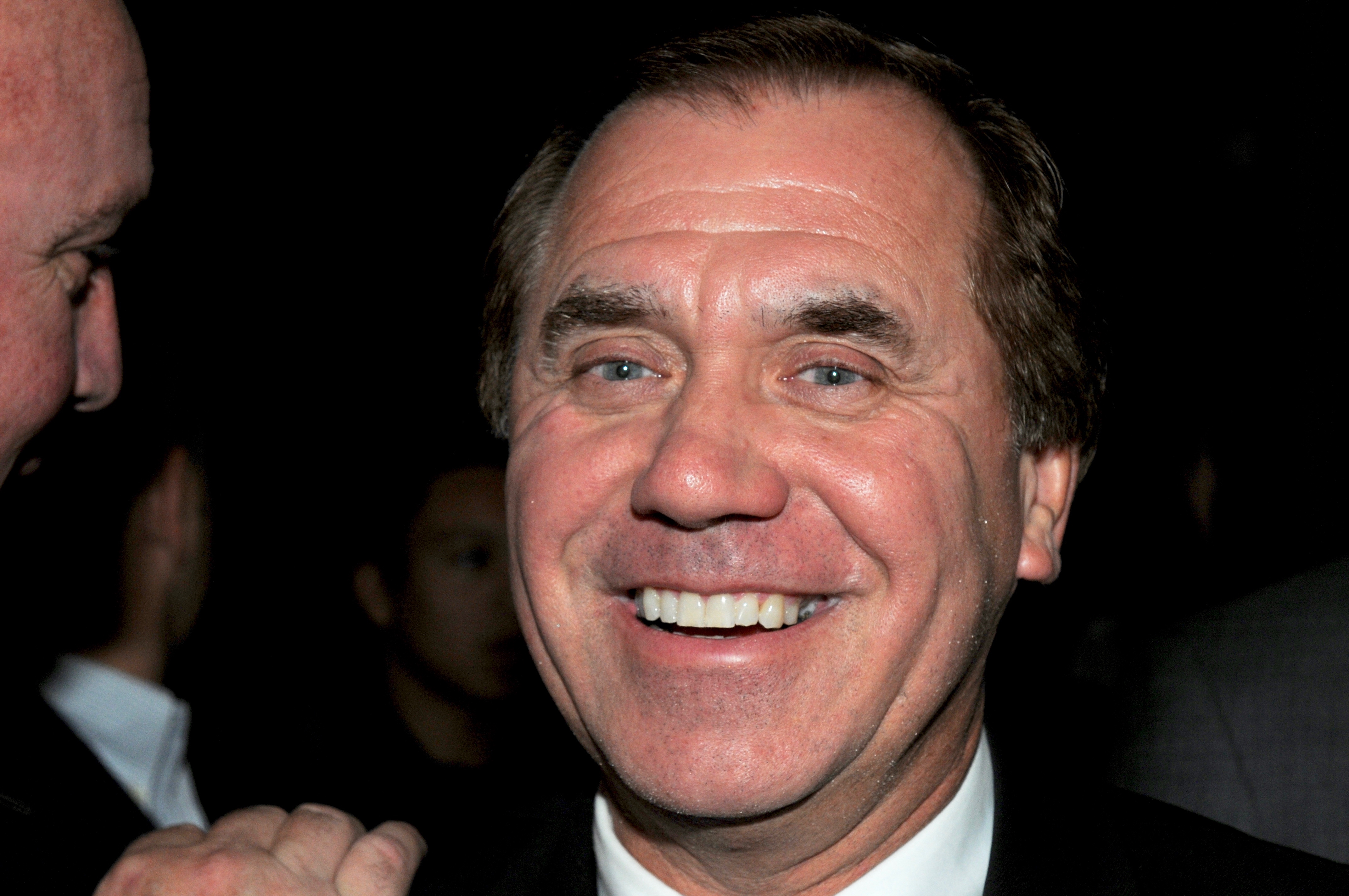 Assembly Speaker Vincent Prieto's hopes of hanging onto power were crushed on Tuesday, so Assemblyman Craig Coughlin is poised to ascend to the speakership come January.
Prieto's plan to retain power hinged on some Democrats losing tight races while flipping Republican seats in other districts. But nothing broke his way on Election Day. When the dust settled, Coughlin (D-Middlesex) had even more votes to oust Prieto (D-Hudson). Two newly-elected members issued statements backing Coughlin on Wednesday.
Senate President Steve Sweeney, who frequently clashed with Prieto, was already looking ahead to January. Fresh off his victory over Republican Fran Grenier and the New Jersey Education Association, Sweeney said he'd make passing a millionaire's tax a top legislative priority once Governor-elect Phil Murphy is sworn in.
Quote of the Day: "Every time we have these governor's races the year after the presidential election, people say it's going to be a referendum on the newly elected president. In New Jersey, it never is. This year was the first exception to that rule." — Monmouth University pollster Patrick Murray.
Prieto's Long-Shot Bid to Keep the Speakership Fizzles
Assembly Speaker Vincent Prieto's long-shot bid to retain power fizzled on Tuesday night, meaning he will be handing over the gavel to Assemblyman Craig Coughlin (D-Middlesex) in January.
Christian Hetrick, Observer Read more
Kean Set for Another Term as Senate GOP Leader
After a tough night for New Jersey Republicans, Tom Kean Jr. quickly secured the caucus votes for another term as the state Senate's GOP leader.
Christian Hetrick, Observer Read more
In Historic Race, Sweeney Defeats Republican Backed by NJEA
Senate President Steve Sweeney (D-Gloucester) survived a multimillion-dollar onslaught from the state's largest teachers union and defeated a well-funded Republican challenger by an 18-point margin on Tuesday.
Christian Hetrick, Observer Read more
New Jersey's Next Governor: A Rich Donor With Progressive Roots
Before Philip D. Murphy was a governor, he was a Goldman Sachs executive. And before that, he was raised in a home that revered the Kennedys.
New York Times, Read more
With Murphy win, Democrats back in charge and facing a daunting task
With Tuesday's election of Phil Murphy as New Jersey's 56th governor, the weight of the state's mountainous problems — from an underfunded pension system to a crumbling transportation network — falls squarely on the shoulders of the state's Democratic legislative majority and a man who says he can get the state's economy moving again.
Politico Read more
Meet your next N.J. governor, Phil Murphy
Most people didn't know much about Phil Murphy or his policy views before he was elected Tuesday night to succeed Chris Christie as New Jersey's governor. Some may have had to Google his name this morning. But soon enough he may be a household name responsible for a $35 billion budget, the public safety of the state and a vast amount of positions and resources that directly affect taxpayers.
The Record Read more
Murphy meets commuters day after election, campaign announces transition chief
Wednesday morning, the governor-elect was greeting commuters in Hoboken and, for a minute, their 'got to go to work' indifference bordered on awkward. Addressing an early-morning gaggle of reporters, Murphy talked about his phone call with Gov. Chris Christie.
NJTV Watch
After a 'Rough Night,' N.J. Republicans Vow to Fight On
After losing their eight-year grip on New Jersey's top office, state Republicans were licking their wounds Wednesday, while vowing to push back against Democratic Governor-elect Phil Murphy 's progressive agenda.
Wall Street Journal Read more
Democrats expand their control of the N.J. Legislature. But that won't guarantee peace.
New Jersey is about to get even bluer.
As Democrat Phil Murphy was elected to succeed Republican Chris Christie as governor in January, Democrats also expanded their control of the state Legislature by at least three seats, according to the most updated tally Wednesday.
NJ.com Read more
For Phil Murphy, does a landslide come with a mandate?
On the one hand, Gov.-elect Phil Murphy handily won the election Tuesday, with the largest share of the vote for a first-time gubernatorial candidate since Brendan Byrne in 1973, more than 55 percent.
NJ101.5 Read more
Sweeney says N.J. will raise taxes on millionaires in January
Under the plan, income exceeding $1 million would be taxed at a rate of 10.75 percent, up from 8.97 percent. Democrats have passed such legislation five times since 2010, but Gov. Christie vetoed the tax hike each time.
The Inquirer Read more
Now Joe Piscopo may set his sights on Washington
Comedian Joe Piscopo, who talked up a race for New Jersey governor but decided not to enter, now is casting an eye on Washington.
NJ.com Read more
House leaders race to round up tax votes
House Majority Whip Steve Scalise's team has been pulling district-by-district data to prove to skeptical lawmakers from high-tax states that their constituents will see a tax cut under the plan. That strategy successfully flipped Rep. Tom MacArthur (R-N.J.) from a "no" last week to a "lean-yes" over the weekend.
Politico Read more
New Jersey politician who joked about women's march defeated by female newcomer
A New Jersey politician who shared a meme on Facebook during January's Women's March in Washington asking whether the protest would be "over in time for them to cook dinner" is eating his words.
Associated Press Read more
NJ's 'off-the-cuff' Confederate flag assemblyman wins re-election
One of the bright spots for Republicans on Election Day was the re-election of Parker Space to a second Assembly term despite controversies during the campaign.
NJ101.5 Read more
No verdict in Bob Menendez trial as jury deliberates for second day
Jurors ended their second full day of deliberations in U.S. Sen. Bob Menendez's federal bribery trial Wednesday without rendering a verdict or asking the judge any questions.
Inquirer Read more
WWII vet, 93, handling fame as Tinton Falls mayor elect
Vito Perillo was roused from his sleep at 7:50 a.m. by a phone call from a neighbor congratulating him on winning the mayor's race.
Asbury Park Press Read more
44 train engineers diagnosed with sleep apnea, sidelined
Dozens of New Jersey Transit train engineers were sidelined because testing imposed after a deadly rail crash found they suffered from sleep apnea.
Associated Press Read more
Christie appoints 9/11 responder to N.J.'s top health post
Christopher Rinn, a former paramedic who responded to the 1993 and 2001 World Trade Center terror attacks and forged a career handling public health emergencies, will lead the state Department of Health during the final two months of Gov. Chris Christie's tenure.
NJ.com Read more