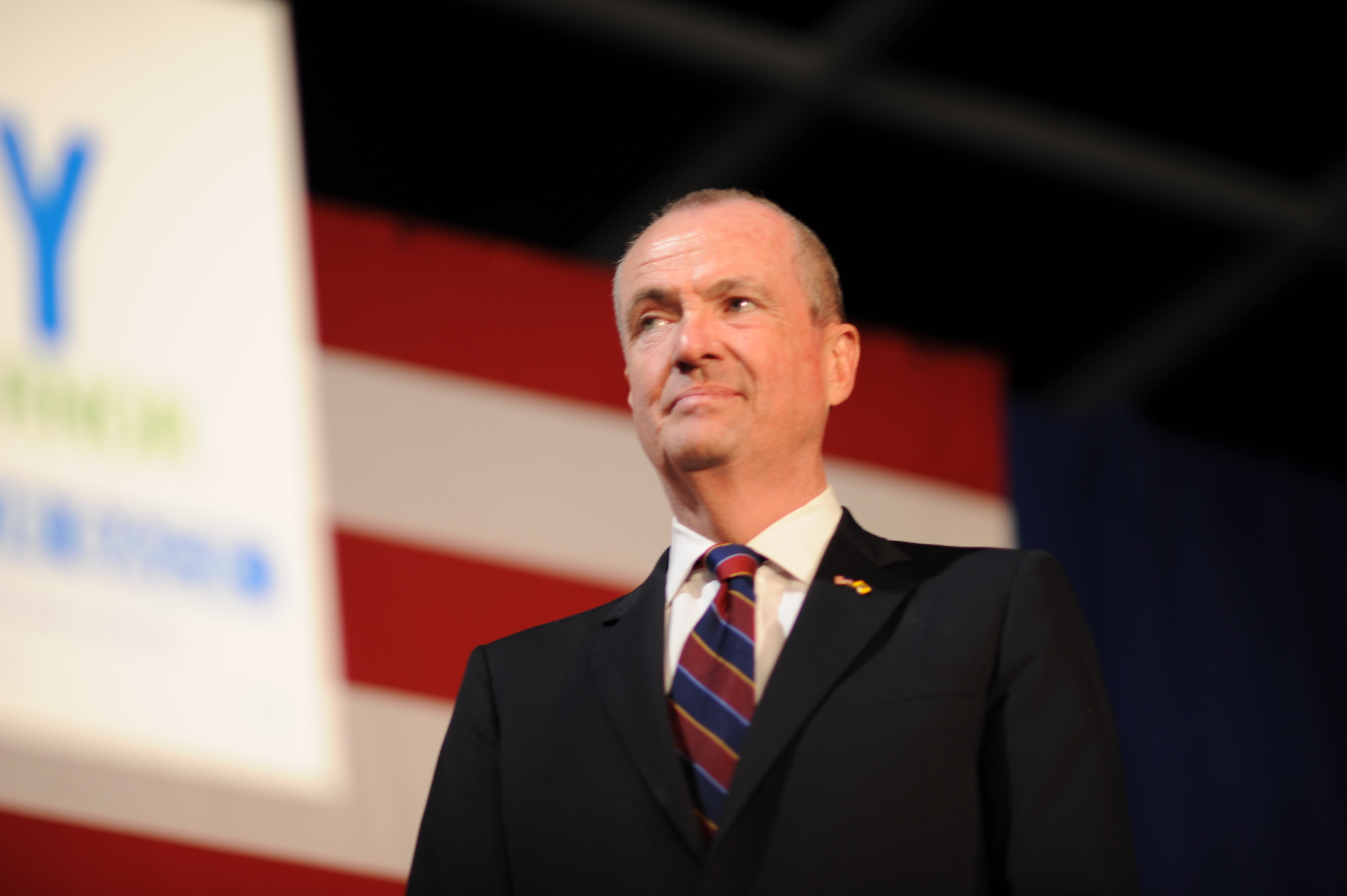 Governor-elect Phil Murphy chose two former state Supreme Court justices on Wednesday to serve as ethics counsel to his transition team.
Chief Justice James R. Zazzali and Associate Justice Gary Stein will be in charge of ensuring transparency and compliance with New Jersey's ethics laws. Murphy also appointed Rajiv Parikh, a partner at the law firm Genova Burns, to be the transition's senior counsel. Parikh is general counsel for the New Jersey Democratic State Committee.
Zazzali was appointed to the state Supreme Court in 2000 by former Gov. Christie Todd Whitman. He retired in 2007 after serving as chief justice for a year. He is currently of counsel to the Gibbons and Zazzali Fagella law firms. Stein was appointed to the court by former Gov. Thomas Kean in 1985 and served until 2002. He is currently special counsel to the firm Pashman Stein Walder Hayden.
Murphy will deliver the keynote speech Thursday at the New Jersey League of Municipalities conference in Atlantic City.
Quote of the Day: "I'm actually very concerned for the people of this state if this Trump tax happens, and I think we're going to have to re-evaluate everything once that happens." — Senate President Steve Sweeney on whether state lawmakers should pass a millionaire's tax.
Sweeney: GOP Tax Bill Could Affect Millionaires Tax in NJ
Senate President Steve Sweeney said Wednesday that a Republican tax overhaul up for a vote in Congress could affect Democrats' plans to raise taxes on millionaires in New Jersey.
Christian Hetrick, Observer Read more
NJ House Members Take Sides on GOP Tax Bill
Ten out of 12 members of New Jersey's House delegation have made it clear that they will vote "no" on HR-1, the Republican tax plan scheduled for a vote on Thursday.
Alyana Alfaro, Observer Read more
Chris Christie's career was a squandered opportunity for a natural politician
In more than two dozen interviews done by The Record and NorthJersey.com, voters, lobbyists, political analysts, legislators and other insiders say New Jersey history won't be kind to the former U.S. attorney who barnstormed into power in 2010. Christie was a talented political force whose legacy was squandered in his unrelenting quest for the presidency, they say.
The Record Read more
Another day ends with no verdict in Menendez bribery trial
Jurors completed a seventh day of deliberations in the bribery trial of Democratic Sen. Bob Menendez and a wealthy friend Wednesday without a verdict, as defense attorneys pushed for the judge to instruct them that a deadlock can be an acceptable outcome to the case.
Associated Press Read more
GOP strategists worry incumbents aren't ready for a blue wave
CLF recently opened new field offices in the districts of Texas Rep. John Culberson and New Jersey Rep. Leonard Lance, both veteran incumbents who have cruised to reelection without serious opposition in recent years. But Culberson and Lance have raised less money than any Republicans running for reelection in Clinton districts, alarming GOP strategists.
Politico Read more
NJ starts $1M ad campaign to provide tips for safe traffic stops
The SAFE STOP campaign announced Wednesday by Attorney General Christopher Porrino at Friendship Baptist Church is intended to build mutual trust between police officers and the public, amid an ongoing national debate about social justice and the police's use of force.
NJ 101.5 Read more
Marijuana legalization would force tough choice for N.J. towns
Now that a bill to legalize recreational marijuana in New Jersey is likely to become law, leaders in the state's 565 municipalities could soon face a choice.
NJ.com Read more
Amtrak: Next round of Penn Station repairs to begin in January
While the work is not nearly as extensive as what was undertaken over the summer, it could cause headaches for some commuters as dozens of trains are rescheduled or canceled.
Politco Read more
Flood insurance: 5 things to know about the GOP proposal
Over the objections of practically the entire New Jersey congressional delegation, a Republican proposal to fix the American flood insurance system has passed the U.S. House.
Asbury Park Press Read more
VW Will Pay NJ $69m to Settle Pollution Suit
In a settlement announced by Gov. Chris Christie, Volkswagen Group of America agreed to pay the money to the state after it brought a stand-alone lawsuit against the automaker.
NJSpotlight Read more
Report: Whites no longer in majority in NJ schools, segregation persists
For the first time, whites no longer constitute a majority in New Jersey's public schools, which are becoming more segregated, a team of researchers reported Wednesday.
Inquirer Read more