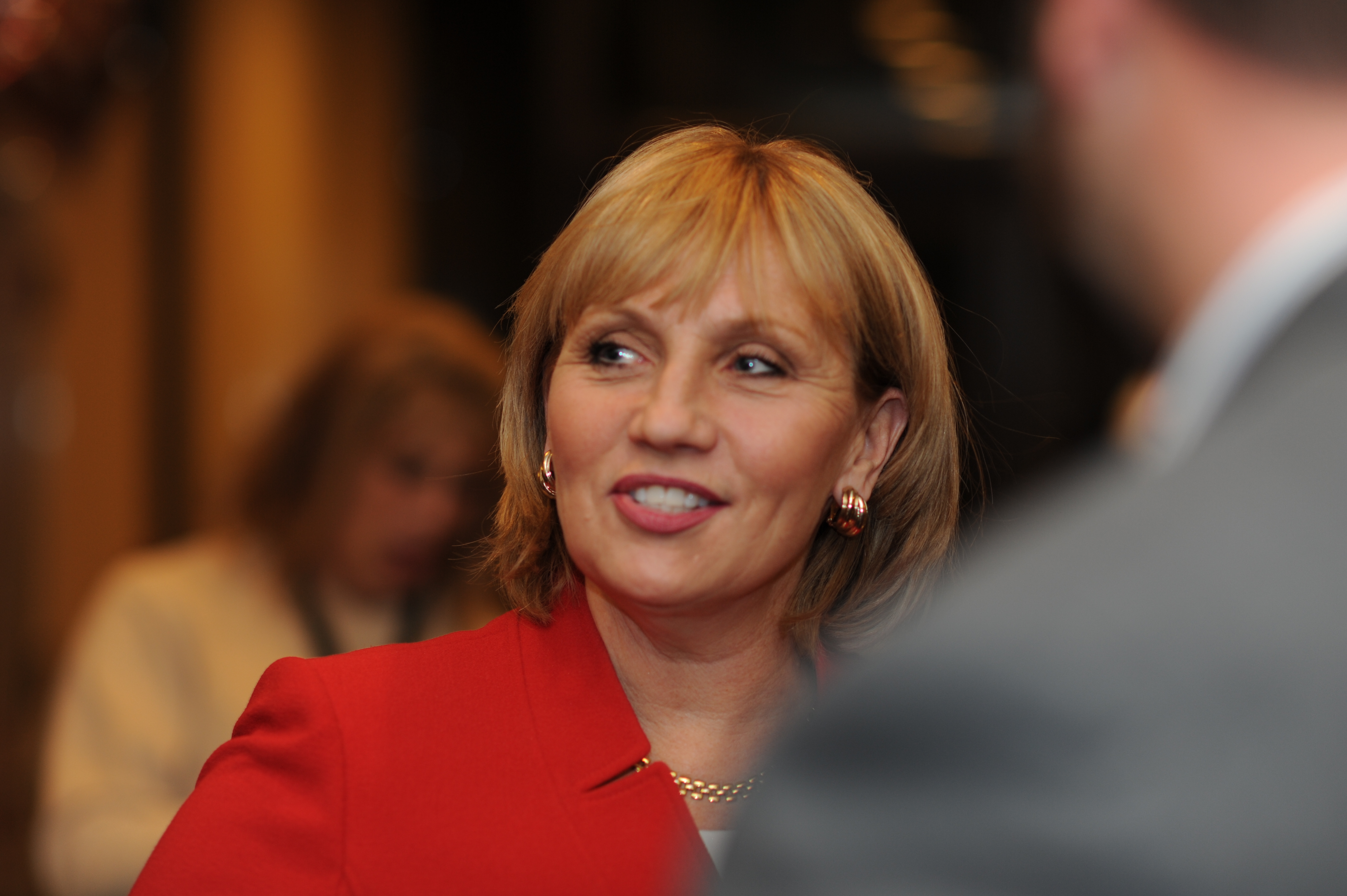 Kim Guadagno and Phil Murphy crisscrossed the state during the final weekend of the New Jersey governor's race, making their closing arguments to voters before Tuesday's election.
Guadagno stopped at diners, VFWs, a church and a hot dog restaurant as part of her jam-packed statewide bus tour. She got help from former Republican governors Tom Kean and Christie Whitman, who stumped for her on Sunday. Murphy, meanwhile, rallied with union leaders, Sen. Cory Booker and rock star Jon Bon Jovi, who performed in Asbury Park.
Both candidates have received millions of dollars in public matching funds for their campaigns, but neither gave a dollar to the program when they filled out their 2016 tax returns, according to NJ.com.
Poll of the Day: In perhaps the closest legislative race in New Jersey this year, a poll commissioned by Democrats shows Vin Gopal up by 1 point over state Sen. Jen Beck (R-Monmouth). The results came after General Majority PAC, the George Norcross-aligned super PAC, dropped nearly $900,000 into the race. Observer obtained a copy of the poll a day before the Tuesday election.
With Big Lead in the Polls, Murphy Tries to Get Out the Vote
With a comfortable lead in the polls and time running out in the New Jersey governor's race, Phil Murphy urged Democrats in Plainfield on Friday night to get everyone they know to vote.
Christian Hetrick, Observer Read more
Murphy Lost Half a Million on His Soccer Team Last Year
Avid soccer fan Phil Murphy once again incurred a big loss from his ownership stake in a New Jersey women's professional soccer team, Sky Blue FC. The Democratic nominee for governor lost roughly $523,000 on the Tinton Falls-based soccer club in 2016, according to his tax returns for that year.
Christian Hetrick, Observer Read more
Guadagno, Murphy Both Vow to Hire More Women If Elected
New Jersey may see an influx of women in government next year, as Kim Guadagno and Phil Murphy both pledge to increase the number of female appointees to state offices and cabinet departments.
Alyana Alfaro, Observer Read more
Brown Up By 3 Points in Tight NJ Senate Race, Poll Says
With four days left until the election, Assemblyman Chris Brown (R-Atlantic) leads Sen. Colin Bell (D-Atlantic) by 3 points in a hotly contested Senate race in the 2nd legislative district covering Atlantic City, according to a poll released Friday.
Christian Hetrick, Observer Read more
Are Lawsuits the Solution to the Opioid Epidemic?
On Oct. 26, President Trump declared the opioid crisis a public health emergency. Several weeks earlier, New Jersey filed suit against opioid manufacturer Insys Therapeutics, which makes the powerful fentanyl-based drug Subsys, and this week it filed a lawsuit against Purdue Pharma, the makers of OxyContin.
Donald Scarinci, Observer Read more
Candidates for Governor Crisscross New Jersey in a Final Push
With the frenzied vigor of a close election, both candidates hopscotched across the state over the weekend, with Mr. Murphy taking nothing for granted, Ms. Guadagno claiming momentum, and both candidates offering their clashing visions of the future after Gov. Chris Christie.
New York Times Read more
New super PAC drops more than $400K against normally safe North Jersey Republicans
A newly formed super PAC this week spent hundreds of thousands of dollars advertising against New Jersey Republicans in at least two state legislative races — races critical to Assembly Speaker Vincent Prieto maintaining his position as the head of the Assembly.
Politico Read more
Meet Murphy and Guadagno (Tammy and Michael), the candidates' spouses
One has been a constant presence on the campaign trail in the race to succeed Chris Christie as New Jersey's governor. The other has been far less visible — but with good reason.
NJ.com Read more
A look at who supports Guadagno and who supports Murphy
If you're still on the fence, here's what newspapers, political experts, former presidents and influencers had to say about each major candidate.
NJ.com Read more
'Looking at a record low turnout' for Tuesday's gubernatorial election
How low can voter turnout go? Participation in New Jersey elections has been a reverse auction of sorts in recent years, the numbers dropping every round…Seemingly every political analyst thinks it will plunge even further Tuesday.
NJ 101.5 Read more
He's run every day since 1989, now he's running for Congress
The leader of an international running club for those who run every day, some for three decades or longer, is hoping his unusual pastime will help propel him to Congress. Mark Washburne is the fifth Democrat seeking to challenge U.S. Rep. Rodney Frelinghuysen, R-11th District, next fall.
NJ.com Read more
Booker revelation as possible VP backup in 2016 could boost his image, but carries risk
The revelation that Sen. Cory Booker was considered as a possible replacement as the party's vice presidential candidate last year could boost the New Jersey senator's image as he weighs a run of his own in 2020.
The Record Read more
Another racist campaign flyer hits NJ — and candidate says it's fake
On the same week that a bigoted school board campaign mailer in Edison made national news, another racist attack ad hit the streets in a different municipality. The mayoral ad that appeared Friday on Hoboken windshields pictures a turban-wearing Sikh councilman with the large, red words "Don't let TERRORISM take over our town!"
NJ101.5 Read more
Disgraced former Jersey City councilman paid by Fulop mayoral campaign
A former Jersey City councilman who admitted ripping off Hudson County taxpayers and to crashing a city vehicle while driving drunk has been paid by Mayor Steve Fulop's campaign.
Politico Read more
Why Atlantic City-area elections this year would make Nucky Johnson proud
Atlantic County has a history of political intrigue proudly dating back to Enoch "Nucky" Johnson, the original party boss from the Prohibition era, whose legendary rule over the county was the inspiration for HBO's Boardwalk Empire.
The Inquirer Read more
The Post endorses Kim Guagdano for New Jersey governor
As Chris Christie's eight tumultuous years as governor of New Jersey come to an end, voters must choose between a Christie protégé and a Jon Corzine clone to succeed him. The Post endorses Republican Kim Guadagno — because overtaxed Garden Staters simply can't afford yet another spendthrift Democrat.
New York Post Read more