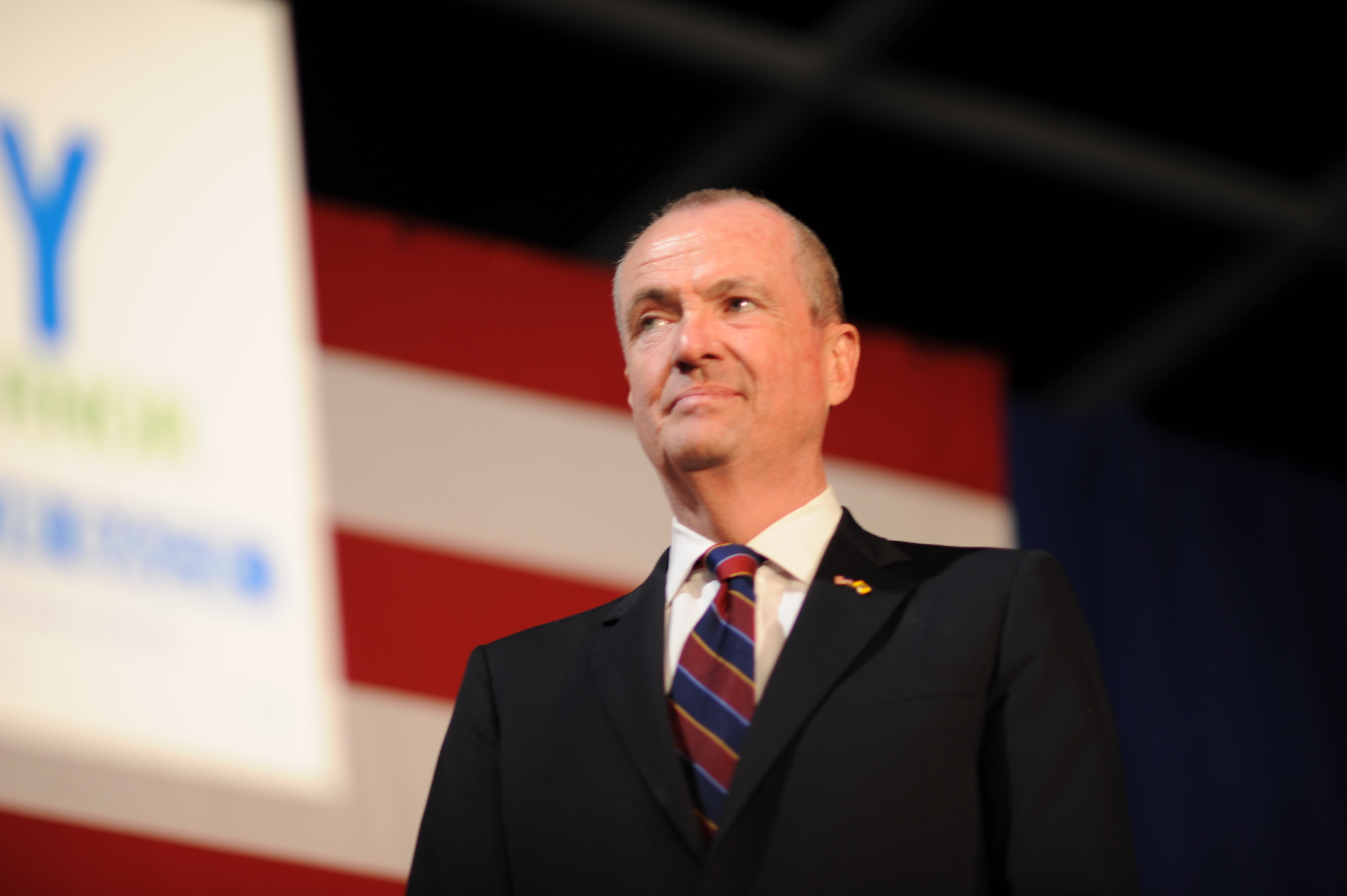 Governor-elect Phil Murphy doesn't want his transition team talking to the press.
Murphy has asked members of the transition to sign a legally binding non-disclosure agreement that prohibits volunteers from speaking to members of the media about the transition. Ironically, the two-page document was leaked to Politico, and reporters were able to snatch hard copies of the agreement before a transition committee met Tuesday in Trenton.
Dan Bryan, a Murphy transition spokesman, said the non-disclosure agreement is "standard operating procedure for transitions as it allows for free and open exchange of ideas in working committee meetings." He said reports from the committees will be released to the public.
Murphy, meanwhile, said a Republican tax overhaul in Congress isn't changing his mind about raising taxes on millionaires in New Jersey. He said the wealthy "are gonna do just fine" under the GOP tax plan.
Quote of the Day: "Our people are dying." – Gov. Chris Christie, speaking to members of Congress about the opioid epidemic.
Van Drew to Enter Race for LoBiondo's Congressional Seat
State Sen. Jeff Van Drew (D-Cape May) is expected to formally announce his candidacy for Congress in New Jersey's 2nd district on Wednesday, two Democratic sources told Observer on Tuesday.
Alyana Alfaro, Observer Read more
Christie: Opioid Epidemic Should Be A Top Priority for Congress
Gov. Chris Christie continued his crusade to secure federal funding for the nationwide opiate addiction epidemic on Tuesday, urging Congress to put "this public health emergency front and center" during a House committee hearing.
Alyana Alfaro, Observer Read more
Murphy: GOP Tax Bill Doesn't Change Support for Millionaires Tax
Governor-elect Phil Murphy said Tuesday that a Republican tax overhaul in Congress doesn't change his plans to raise taxes on millionaires, a week after he seemed to open the door to reconsidering one of his top campaign promises.
Christian Hetrick, Observer Read more
Federal Tax Changes Could Hit NJ Municipalities with Double Whammy
As Congress is working to advance an ambitious plan to rewrite the federal tax code, most of the attention in New Jersey has been focused on a proposal to scale back or even eliminate the SALT deduction for state and local taxes. But many communities across the state could also see a big impact from new tax rules that are being proposed for investments in major building projects.
NJSpotlight Read more
Murphy asks transition team to keep work secret
In an effort to avoid leaks from a small army of transition volunteers, Democratic Governor-elect Phil Murphy has asked members to sign a legally binding document to keep quiet about its inner workings.
Politico Read more
Murphy: Full-speed ahead on millionaires tax, legalizing marijuana
Governor-elect Phil Murphy says he understands why lawmakers are sounding cautious about both raising income taxes on millionaires and legalizing marijuana but remains committed to enacting those campaign promises.
NJ101.5 Read more
New Jersey wrongly billed feds for $300M in special-ed costs, audit says
A federal audit published Tuesday said New Jersey claimed $300.5 million in unallowable costs to Medicaid for special-education services, plus an additional $306.5 million in reimbursements using payment rates based on costs that were not properly established.
The Inquirer Read more
Labor-connected group spends big in Jersey City council race
In the final week of campaigning in the Dec. 5 Downtown council race, a group with ties to a politically powerful labor union is starting to spend big money in support of Rebecca Symes.
Jersey Journal Read more
Wife of outgoing senator Colin Bell nominated as Superior Court judge in Atlantic County
The newest nominee for Superior Court judge in Atlantic County is stirring controversy and opening old campaign arguments. The nominee, Sarah Beth Johnson, is the wife of outgoing state Sen. Colin Bell, who represents most of Atlantic County in Trenton.
Press of Atlantic City Read more
Trump adds new delay to Booker-backed rule designed to help retirees
President Donald Trump's administration announced a further delay in new rules designed to curb abuses by financial advisers handling retirees' investments.
NJ.com Read more
Transit police agencies push back against funding cuts
Transit security agencies on Tuesday told a congressional subcommittee it needs more money to keep people safe, even as the president's proposed budget slashes national security grants nearly in half, from $88 million to $48 million.
NJTV Watch
A Woman's Place: NJ Women Still Scarce at High Levels of Govt.
Despite national and state efforts to get more women elected to public office, New Jersey remains underrepresented at the high levels of government, with a net loss of one Senate seat in the state Legislature this past election. Women gained one seat in the state Assembly, although that could be temporary.
NJSpotlight Read more
Local assemblyman will soon start new job with HCCC
The city's assemblyman will start a new job at Hudson County Community College beginning this week. Effective Dec. 1, Assemblyman Nicholas Chiaravalloti will succeed Joseph D. Sansone as the college's Vice President for Planning and Development and Assistant to the President, the school's president announced.
NJ.com Read more