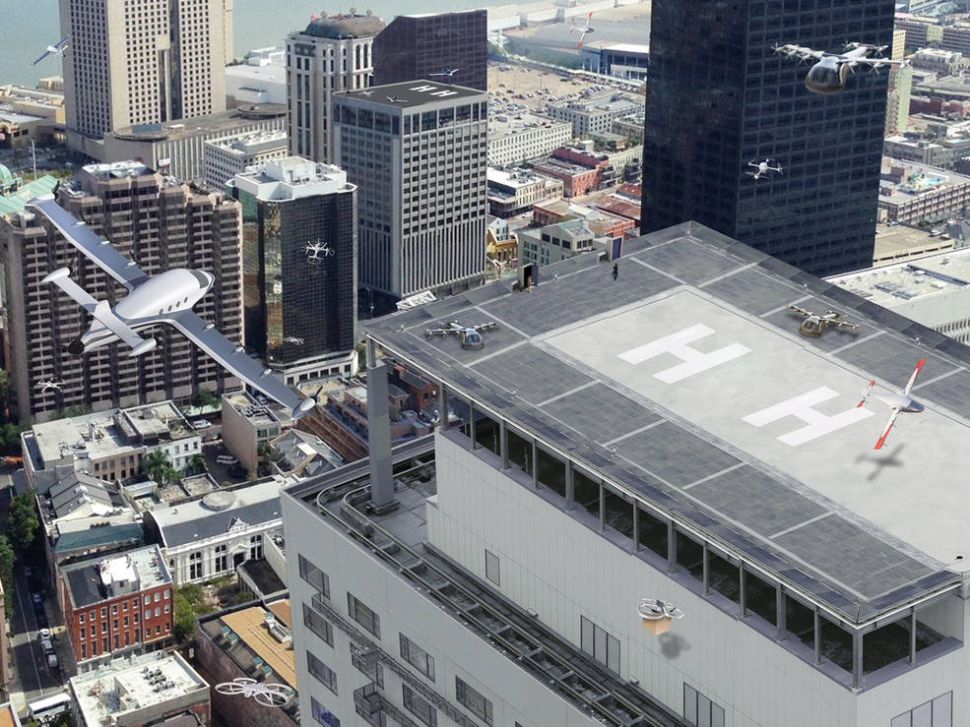 Contrary to how many have reported the news of this partnership, NASA is not developing flying taxis for Uber. But the administration has struck an agreement to improve the technology and softwares necessary to regulate the airspace in densely populated areas. A Jetson-esque future is, as Uber claims: "Closer Than You Think"
Following a massive surge in aerial drone usage in the last few years, NASA began an Unmanned Traffic Management program in 2015 to help mitigate some of the dangers presented by a sky full of uncrewed and eventually crewed aerial vehicles.
Safety becomes a primary concern when considering Uber Elevate for use in urban zones. The potential for severe injury, loss of life and considerable damage to private property increases dramatically when proposing to use the airspace above cities, towns and neighborhoods for human transport and cargo delivery. Uber must account for not only their passengers' well-being, but also for anyone that may venture into the flight path below if their new business venture is to be a success. One of the most important concerns is ensuring the vehicles are safe to fly and to land in emergency situations in crowded areas.
Luckily, the company's recent partnership with NASA allows them to approach this issue head on by tapping into a critical network of oversight already being studied at large. "NASA has the knowledge and the expertise to help make urban air mobility happen," commented Jaiwon Shin, NASA's associate administrator for aeronautics in a recent news brief.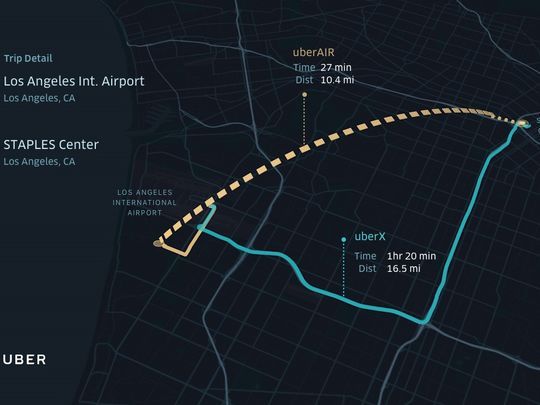 He continued, "We plan to conduct the research and development, and test the concepts and technologies that establish feasibility and help set the requirements. Those requirements then serve to make using autonomous vehicles, electric propulsion and high density airspace operations in the urban environment safe, efficient and economically viable."  
Chief Product Officer at Uber, Jeff Holden said during a recent Web Summit conference that the partnership is the first formal services contract by NASA to cover low-altitude airspace rather than outer space, and that "combining Uber's software engineering expertise with NASA's decades of airspace experience to tackle this is a crucial step forward for Uber Elevate." During his 32 year tenure as a NASA engineer before moving over to Uber, Holden helped pioneer electric jet propulsion research, which Uber believes will play a critical role in making urban air transport a hastened reality.
In addition to their original plans for Uber Elevate trials in Dubai and the Dallas-Fort Worth metroplex, Chief Product Officer Jeff Holden commented during the web conference that  Uber would begin testing four-passenger, 200-mile-per-hour (322-km-per-hour) flying taxi services across Los Angeles in 2020.
On demand aviation aims to drastically reduce the time passengers are stuck in traffic by offering expedited transport services to areas with normally restricted airspace, and by reducing total drivers on the road. 
Uber isn't the only one that stands to gain from NASA's Unmanned Traffic Management program, Amazon Prime Air intends utilize similar technology to create a same-day drone delivery program. Partnership with NASA will allow companies like these to fly alongside one another in the confines of the same city in, hopefully, relative harmony.
Thaddeus Cesari is a Photojournalist, Commercial Videographer, and Newspaper Columnist with a passion for aerospace. When not filming, or reporting on rocket launches from inside NASA's Kennedy Space Center, Thaddeus can be found mountaineering, practicing photography, and helping communicate science by creating documentary short videos.