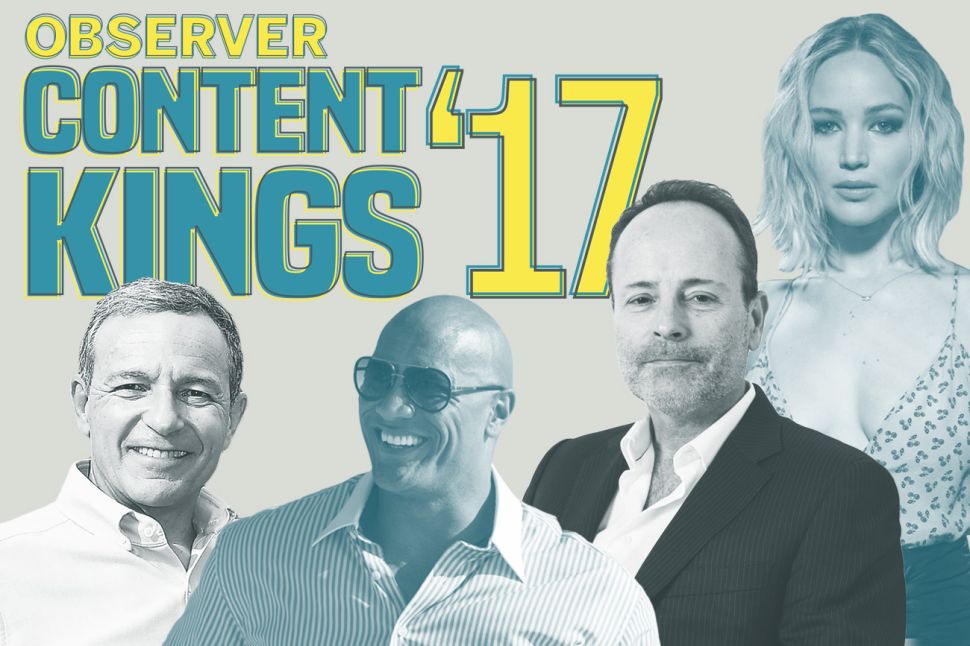 This is a strange time in Hollywood. We are already living in (with apologies to Jennifer Lawrence) a post-movie-star era. Tom Cruise can no longer guarantee a studio a decent opening weekend, and audiences appear more willing to read about Johnny Depp's financial troubles than see one of his movies. These days, the name above a title doesn't mean the same thing it used to for ticket sales. And soon, we may face an era that will change the entertainment economy irrevocably: a post-movie-theater Hollywood.
More than ever, power in this town belongs to those who can adapt to constantly shifting ground.
Take Ava DuVernay. In a few short years she has transformed from a buzzed-about Sundance phenomenon to directing a $100 million Disney feature and making TV shows with Oprah. But where is she making the biggest impact? On Twitter, where she has not only built out her brand through her community but has also become a leading voice in our country's national conversation.
In this uncertain time, artists on the rise, like Get Out's Jordan Peele, and in their absolute prime, like Dwayne Johnson, can carry equal weight. The most powerful agents of today don't just collect talent: They horde assets. In short, power in the entertainment industry looks different now than it ever has and is just as likely wielded by someone labeled in whispers as Oval Office potential (like Disney (DIS)'s Bob Iger) as it is by someone with a master's in creative writing (like Game of Thrones' David Benioff and D.B. Weiss).
This is a time of great opportunity—and of equal anxiety. With that, Observer presents the kings of entertainment content who are not only staying on top of this volatile landscape but are also the agents of the change.
John Landgraf, CEO, FX Networks and FX Productions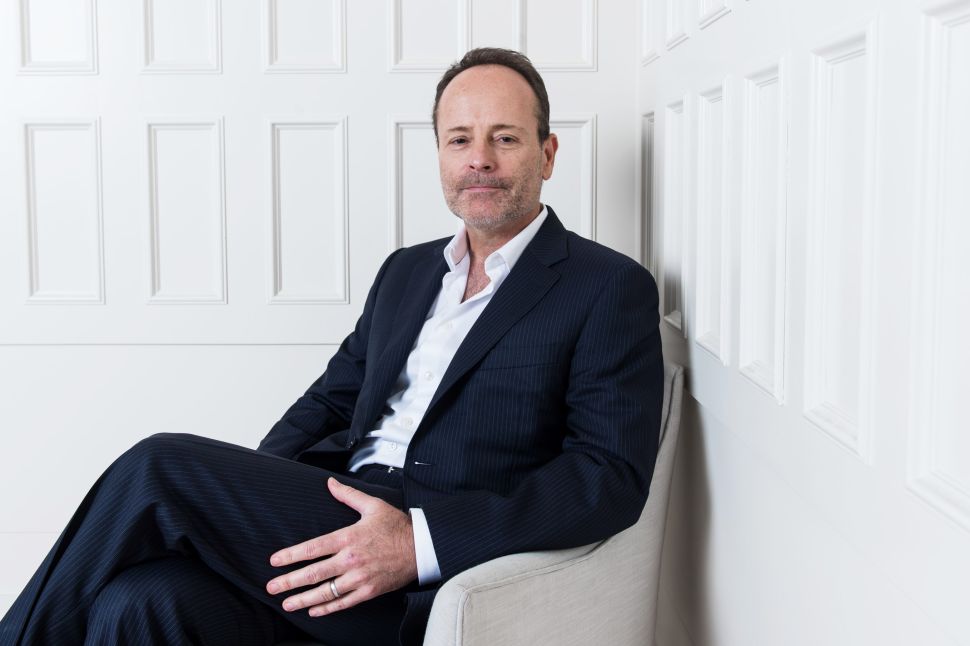 He is jokingly, yet not so jokingly, referred to as the mayor of TV. But when it comes to "peak television" (a term he coined for 2015-16 season) John Landgraf is undoubtedly the loudest voice in the room. The network's shows consistently punch above their weight, as they have since Landgraf took the helm 12 years ago, regularly wowing Emmy voters. Proving last year that the award show was no longer just an HBO coronation when it took home 18 wins, this year it again garnered the most accolades of any basic cable network with 55 nominations.
The network's comedy-focused channel, FXX, has had its ups and downs since Landgraf cleverly used the established hits It's Always Sunny in Philadelphia and Archer to help launch it four years ago, but eventually Landgraf said he hopes it will become a showcase for animated shorts. "Television is being consumed on many more screens, and I'd like FXX to follow young consumers in their short-form consumption habits," Landgraf, ever the innovator, told Deadline.
Ready for a duel, Ron Burgundy?: Growing up in Oakland, Calif., Landgraf played flute in the Skyline High School jazz band.
Bob Iger, Chairman and CEO, Walt Disney Co.
The Rock isn't the only person on this list with political ambitions. Many people are prodding the Disney head honcho to run for California governor or senator as a stepping-stone for the Democratic ticket for president in 2020. (Iger, who considers Al Gore a close friend and makes regular business trips to smog-choked China, withdrew from the White House's business advisory council after the president nixed the Paris Accord.) Of course, that job may be easier to fill than the one he is currently contracted for through next summer. His chosen successor, former COO Tom Staggs, left the company last year after a disagreement with the Disney board. Whoever gets the job will have some impossibly large shoes to fill.
Iger's dozen years leading Disney have been spent snatching up big-ticket, franchise-producing machines, including Pixar, Marvel and Lucasfilm. Meanwhile, he has never forgotten—as evidenced by Frozen and the theme park expansions in Shanghai—that the house that Walt built is the biggest franchise-producer of them all. Along with finding a worthy successor, Iger's last and most heroic act as CEO will be negotiating the cord-cutting issue of digital transition that has plagued ESPN and Disney's other cable assets. If he figures that one out, it might just place him in the Disney pantheon alongside Mickey himself.
Chance of reign: The upstate New York native started his career as a weatherman at an Ithaca cable TV station.
Kevin Tsujihara, Chairman and CEO, Warner Bros. Entertainment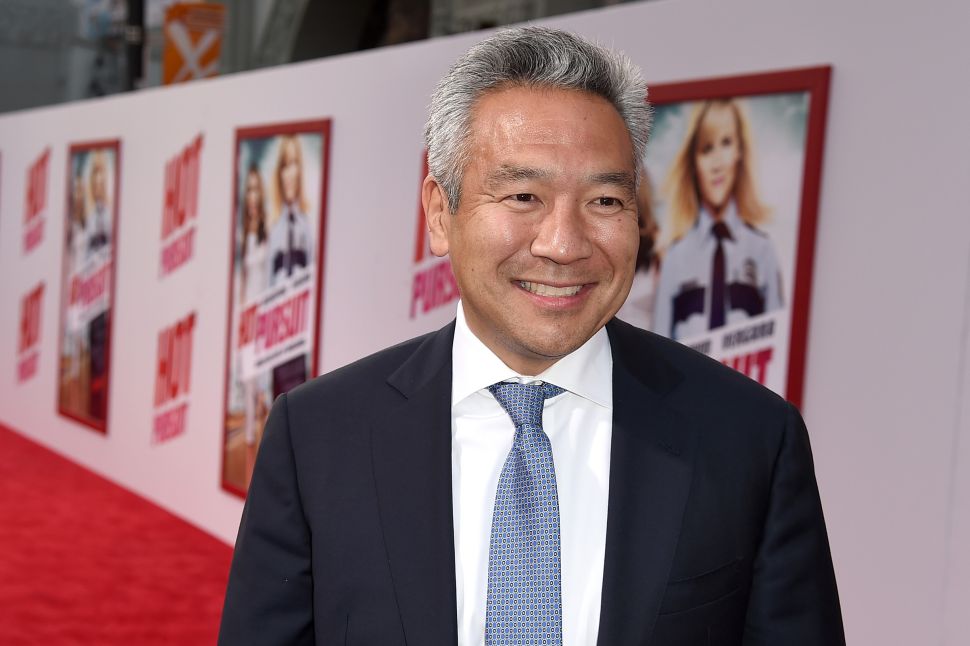 No one in Hollywood is walking a trickier tightrope than Tsujihara. He took over from Barry Meyer four years ago, just as the Hobbit and Harry Potter movies were winding down. True to his home entertainment roots, the 52-year-old has been working hard to get exhibitors to accept a premium VOD window for new releases within their traditional 90-day exclusivity period. Yet the key to the studio's continued success is maintaining relationships with filmmakers—Chris Nolan, Ben Affleck, Clint Eastwood among them—who demand immersive cinema experiences.
While Tsujihara appears to have settled his executive ranks by making longtime New Line head Toby Emmerich his studio president, Warner Bros. seems to have forgotten how to market the kinds of comedies that once made the studio famous. (See The House; you'll be the only one). That this year won't be defined by the flops that were King Arthur: Legend of the Sword and Affleck's Live by Night is thanks almost entirely to the groundbreaking success of Wonder Woman. By crossing the $700 million worldwide box office mark, the film shattered barriers both for female superheroes and directors and brought some much-needed sizzle to the gloomy DC cinematic universe. Meanwhile, The Lego Batman Movie and the Lego Ninjago continue to prove that Warner Bros. are real players in the animation world. Kong: Skull Island further showed that they could bring new sheen to antique properties in a way that Universal failed to do with The Mummy. Meanwhile, the Warner Bros. World theme park in the United Arab Emirates is pressing forward, full steam ahead.
He got game: A rabid Golden State Warriors fan, Tsujihara has been known to use the Warner Bros. jet to catch his favorite team.
Jennifer Lawrence, Actor, Game Changer, Last Movie Star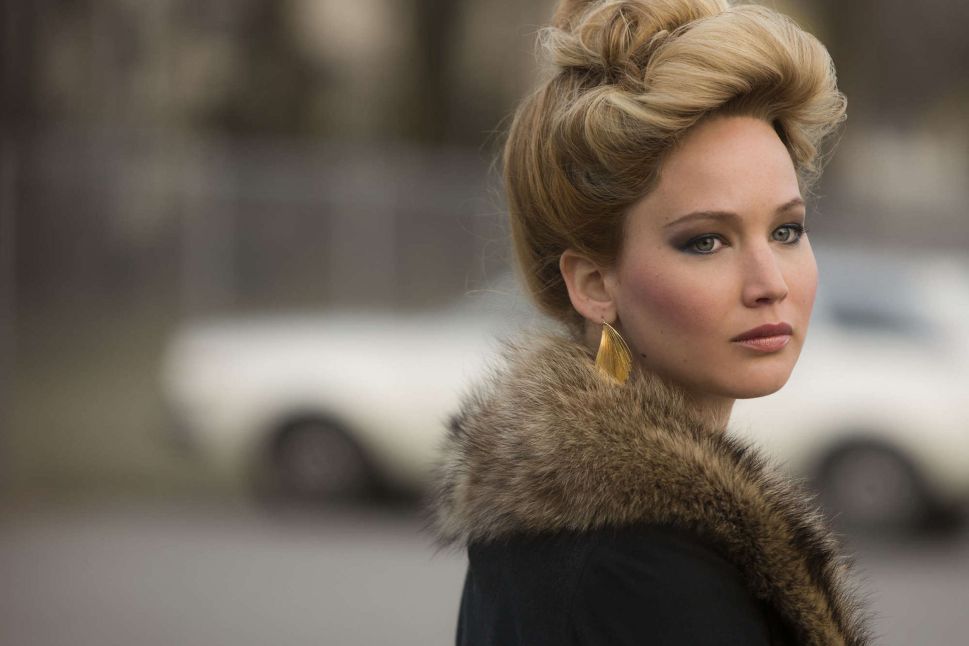 Long after last year's sci-fi disaster romance Passengers has been forgotten (or is that now?), people in Hollywood will talk of the Oscar winner's standoff with Sony over her $20 million paycheck. It was as much about the principle as it was the cash for Lawrence when she was screwed out of back end points owed to her for American Hustle. More so than just scoring a high paycheck, Lawrence has been able to maintain her status as the town's top actress through her smart choices—which often lead to awards season dominance.
Next year, Lawrence will reunite with her Hunger Games director Francis Lawrence when she stars as a Russian ballerina-turned-operative in Red Sparrow. Based on the novel by former CIA operative Jason Matthews, the film is ripe for franchising. How in demand is she? Quentin Tarantino is reportedly eyeing her for a key role in his upcoming film about the Manson Family.
Yes, that includes parking: While she was in London shooting Red Sparrow, Lawrence, who recently purchased Jessica Simpson's old home in Beverly Hills, reportedly put her Tribeca loft up for rent for $27,500 per month.
Dwayne Johnson, Actor, Hollywood's Rock
It is extremely rare for an actor to be simultaneously one of the top-paid in both movies and television. Yet the grappler-turned-king of all media has pulled it off—he reportedly reached the $25 million mark for 2015's San Andreas and makes $400,000 an episode for HBO's Ballers—without so much as raising his famous eyebrow. Johnson is the kind of movie star who is willing to give any franchise a go, no matter the source material. In December he will bring new brawn to the Jumanji remake, and next year he stars in Rampage, which has as its source material a 1980s video arcade game where giant apes and monsters bash skyscrapers. Johnson is also flexing his muscles as a prestige producer, developing and executive producing Fighting with My Family, a female-focused wrestling biopic written and directed by The Office's Stephen Merchant and featuring rising star Florence Pugh (Lady Macbeth).
The success of the latest Fast & Furious film aside, this was far from a perfect year for Johnson. He bruised the feelings of the press he has spent his career wooing when he took to Twitter to blame critics for Baywatch's tepid opening. (He has yet to prove his comedy films are as durable as his action ones.) And, if for his next big trick he can turn the obscure hero Doc Savage (originally of 1930s pulp magazine fame) into a hit, there will be no stopping him.
All in the family: His manager and the head of his production company, Seven Bucks, is his ex-wife, Dany Garcia.
Jim Gianopulos, Chairman and CEO, Paramount Pictures
When Jim Gianopulos took over Paramount (PARA) in April after Brad Grey's 12-year run, he faced challenges every bit as daunting as those confronted by his longtime Fox co-chair, Tom Rothman, when the latter took the reins of a post-hack Sony. But despite the egg on Sony's face, at least Spider-Man gave that studio a piece of the Marvel action—Grey was never able to get similar partnerships off the ground with the risk-averse Philippe Dauman atop Viacom. Now Gianopulos, accustomed to working according to the whims of the Murdoch clan, will answer to a yet another member of a family dynasty: Shari Redstone, Dauman's successor. She and the Paramount board are looking for a fast turnaround. So how does one breathe new life into a weary studio?
Gianopulos is promoting in-house talent—upping Elizabeth Raposo to president of production—while also bringing in new blood, including DreamWorks Animation's Mireille Soria to head Paramount Animation. While the long-term goal is to create new franchises, in the short-term, the studio is hoping to jumpstart existing ones. Look for sequels to Cloverfield, Daddy's Home, World War Z (with David Fincher reteaming with his Se7en muse Brad Pitt) and Top Gun, featuring longtime Paramount poster child Tom Cruise. But for the last studio still in Hollywood to return to its halcyon days, Gianopulos will need cash, so his top priority is securing a long-promised investment from the Chinese. If the even-tempered Gianopulos can't do it, safe to say, it can't be done.
Otherwise, how was the trip?: Gianopulos was on his annual trip to his family's ancestral home on Greek isle of Antiparos when the Murdochs announced they were releasing him from his Fox chairmanship, a position he had held for 16 years.
Jeremy Zimmer, CEO; Jay Sures and David Kramer, Co-Presidents, United Talent Agency
In the middle of last year, most people were talking about UTA in light of their ongoing tussle with CAA. The latter had just filed a suit over the brazen mutiny of five comedy agents from CAA to UTA the year before. By the start of this year, the least flashy of the big three agencies had reshaped themselves as the new conscience of Hollywood. Zimmer expressed the sentiments of many in town still reeling from the election (O.K., maybe not longtime UTA client and arch conservative Kelsey Grammer) when UTA canceled their annual Oscar party at Chairman Jim Berkus's place and instead held a well-attended free speech rally and protest against the new president's travel ban.
The pitch-perfect move speaks to Zimmer's near legendary ability to see the big picture while everyone else wanders in the weeds. Whether building new business by signing YouTubers like Trevor Moran and Alisha Marie, guiding a cult-level actor like Benedict Cumberbatch into superstardom, building out the unrivaled social media platform of DJ Khaled or shepherding passion projects for clients the Coen Brothers, UTA proves that it's possible to be both a cutting-edge and full-service agency at the same time. Television group head Sures overseas the agency's increasingly lucrative roster of news talent (including Jake Tapper and Anderson Cooper), while Kramer, the film group head, boasts a glittering list of directors such that include box office heavyweights like Judd Apatow and prestige players like Wes Anderson.
Origin story: After he dropped out of Boston University, Zimmer had to be convinced by his grandfather to take a job in the William Morris mailroom.
Ava DuVernay, Director, Writer, Social Justice Warrior
Has any director ever been this in demand across movies, streaming and television? One could make an argument that no one has moved the needle more in the past three years than the Selma director. For starters, DuVernay dropped the critically acclaimed and Oscar-nominated documentary 13 seemingly out of the blue on Netflix last year, while not skipping a beat on her day job making Disney's epic fantasy A Wrinkle in Time—the first live-action film budgeted over $100 million to be directed by a black woman. She will be returning to her Wrinkle star Oprah Winfrey's OWN network to oversee the third season of the recently renewed Queen Sugar, the Louisiana-set drama she co-created with Winfrey. And she has already started work on Central Park Five, a five-part limited series for Netflix about the young men who were wrongly convicted of a 1989 rape.
Meanwhile, DuVernay still finds time be a leading voice in the national discussion about social justice on Twitter and elsewhere. And it is not just talk: The first African-American woman director nominated for an Oscar has insisted that all the directors working on Queen Sugar be women.
Thank God it wasn't Tarantino: Among her many other accomplishments, Ava DuVernay is the first Hollywood director with her own Barbie. (The doll comes with a director's chair.)
Kevin Feige, Marvel Studios President, Maestro of Hall H
No matter what you did the last few months, it paled in comparison to Feige's winning summer. The season's entries from the Marvel Cinematic Universe, Guardians of the Galaxy Vol. 2 and Spider-Man: Homecoming, performed on par or better than expectations at the box office, while the relentless Marvel hype machine went whirring into overdrive. Indeed, between the Marvel presentation at D23 Disney and Feige's brilliantly orchestrated appearance a few days later at Comic-Con 2017—no one can play to the Hall H crowd quite like Feige—Marvel had both true believers (who count Feige as one of their own) and supposedly levelheaded journalists palpitating like Beatles fans in 1964. The master of the big reveal (see: Michelle Pfeiffer cast in Ant Man and the Wasp!) Feige and his Marvel minions could teach the White House something about containing leaks. And with a new movie coming every three to four months for the next year—Thor: Ragnarok is currently dominating theaters worldwide—and Marvel movies planned out until 2028, he will have all of us eating out of his hands for both the foreseeable and distant future.
Whatever you do, don't hit "reply all": One of Feige's first gigs in Hollywood was teaching Meg Ryan how to use email for her role in You've Got Mail.
Casey Bloys, President HBO Original Programming, Master of Press Release Regret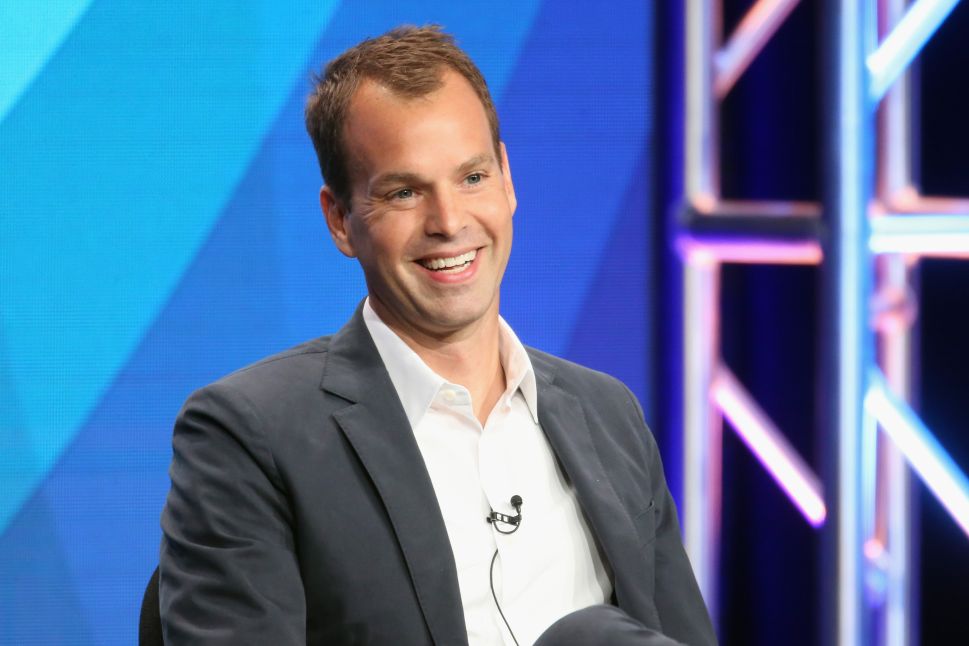 Since ascending to the Iron Throne previously occupied by Michael Lombardo in May of 2016, Bloys has faced more than his fair share of incoming fire. This includes the #NoConfederate social media movement that sprang up after HBO announced Confederate, the newly green-lit series from Game of Thrones' David Benioff and D.B. Weiss about an alternate reality in which the Confederacy won the Civil War. In his public remarks, Bloys admitted that announcing such a loaded concept via press release was perhaps not the wisest idea. He has comparatively less doubt about bringing True Detective back from the dead after a largely disappointing second season; Bloys lured Moonlight's Mahershala Ali to star.
While the former HBO comedy head (whose fingerprints are all over Larry David's return to the fold) has seen Netflix and Amazon outspend HBO in the stand-up comedy arms race, there is some good news on that front: Jon Stewart will be doing a comedy special with HBO for the first time in over two decades. It will show Bloys's true stature if he can get the gang back together at a reasonable cost for the planned Deadwood standalone movie, which series creator David Milch has already written.
Go Patriots!: Bloys graduated from Freedom High School in Bethlehem, Pa., in 1989, one year prior to his classmate, Dwayne Johnson.
David Nevins, Showtime President and CEO, David Lynch Enabler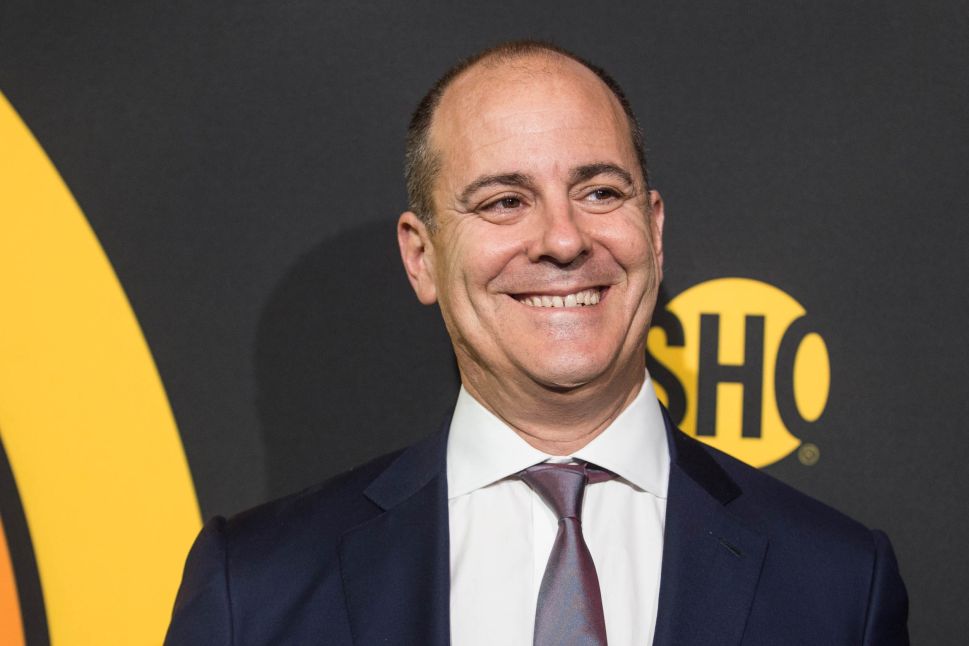 Under Nevins, the premium cable channel has been able to forge a clear identity with bellwether shows based around conflicted heroes and (more significantly) heroines in Homeland (the first show the Washington, D.C., native green-lit after taking over in 2010), The Affair and Shameless. But while shows like Ray Donovan and Billions inch Showtime ever closer to longtime rival HBO in terms of esteem and profitability, this year the cable station was defined by two words: Twin Peaks.
When the revival of David Lynch's surreal mystery show premiered in May, it provided the biggest single-night subscription driver for its standalone streaming service. With Game of Thrones-level buzz, it took over Twitter with 4.7 million impressions. Nevins gave his auteur unprecedented freedom—and Lynch took full advantage. (Nevins calls the show the "pure heroin vision of David Lynch.") And later this fall Showtime will reportedly premiere a Trump-inspired cartoon show, executive produced by CBS' Stephen Colbert. (By comparison, HBO recently nixed an animated show from Jon Stewart.)
Book smart: One of the Amherst grad's first jobs was selling TimeLife books over the phone.
Channing Dungey, President ABC Entertainment Group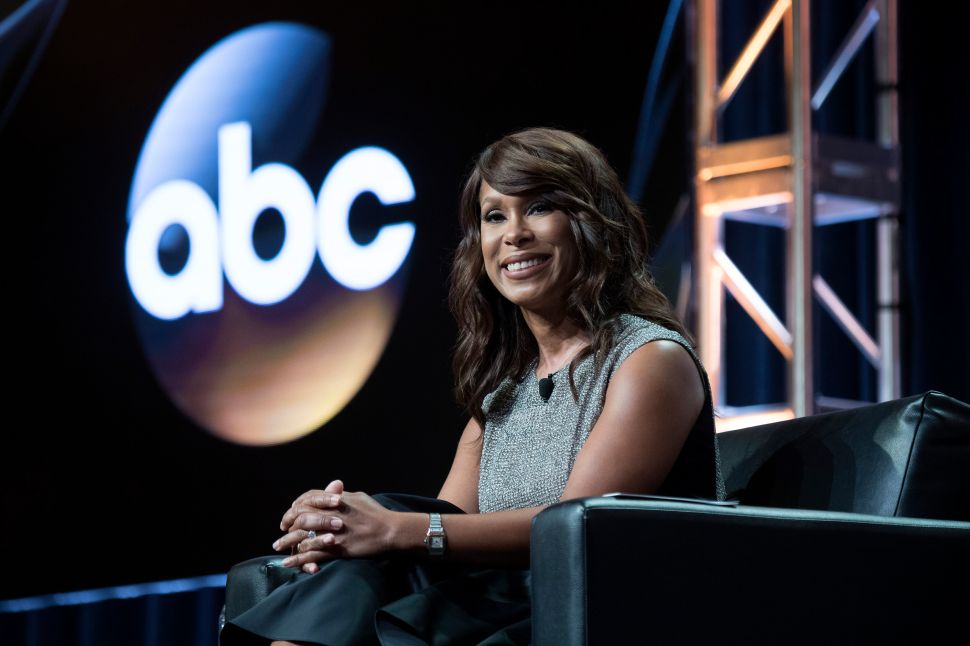 Few people were more responsible for making ABC the home for glitzy, urban soap operas than Dungey as the head of drama at the network. So it has come as a bit of a surprise that since becoming the first African-American to head one of the Big Four networks, Dungey has set about reshaping it to reflect working class American tastes.
After their Inside-the-Beltway sudser Scandal wraps after its seventh season next year, look for similar offerings, like Household Name from Desperate Housewives mastermind Marc Cherry, featuring Reba McEntire as a small-town Kentucky sheriff. They'll also revive Illinois-set family favorite Roseanne in an eight episode special planned for 2018. ("There's really no one better to comment on our modern America than Roseanne," Dungey said.) Her biggest risk may be the attempt to breathe life back into American Idol, which is rumored to be moving to Sunday nights on ABC after the weekday version petered out on Fox after 15 seasons. The feather in Dungey's cap will be whether she can make the long-rumored Star Wars TV show finally come to fruition on the alphabet net, injecting some needed buzz after the departure of uber-producer Shonda Rhimes.
The truth is out there: A renowned X-phile, Dungey is known to be able to quote entire episodes of the Fox series word for word.
Ari Emanuel and Patrick Whitesell, WME Co-CEOs, Brash Brothers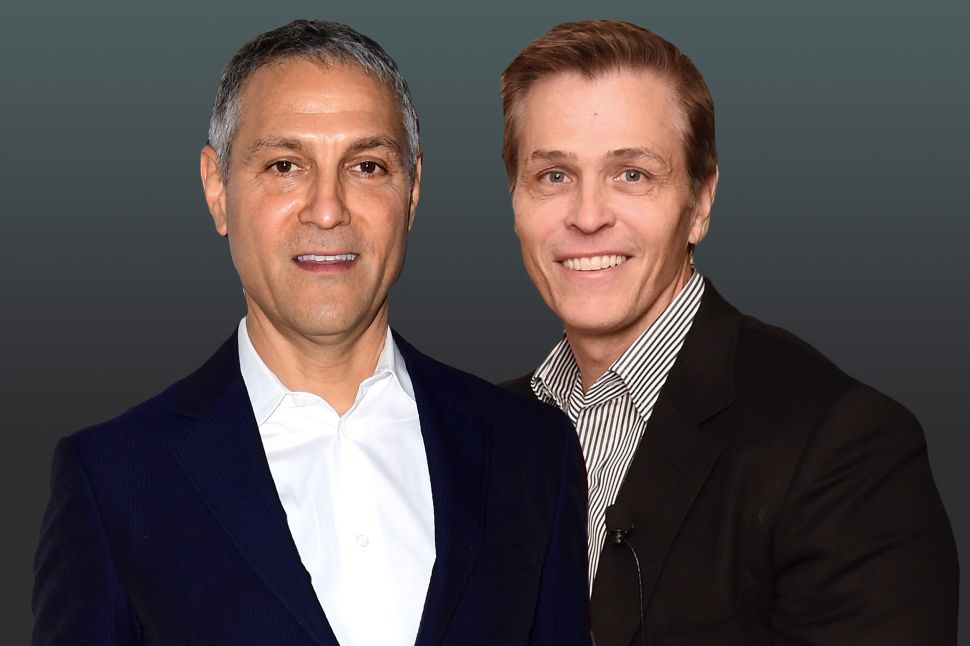 Since their 2014 cash purchase of the sports and fashion powerhouse IMG for $2.4 billion, there has been even more bravado in the pair's usual rooster walk. No longer content to be mere 10 percenters, they now head a content creating powerhouse with its fingers in sports, fashion and licensing. Many thought, at first, the move left the pair overextended and unable to represent the day-to-day needs of clients like Ben Affleck, Oprah Winfrey and Dwayne Johnson; now, few are questioning it.
The company reached a $5.5 billion valuation last year. Their outlook continues to be ever-expansive: Earlier this year, the company (which happens to own the Miss Universe Pageant, having purchased it from former client Donald Trump) formed a political action committee. But the year hasn't all been roses for the pair. The company recently faced defections by its top Esports agents, a business they have helped to pioneer.
And their aggressive tactics continue to rub many the wrong way. "He only cares about money, collecting chips," T.J. Miller told Vulture about his former agent, Emanuel. "That's why I defected from him and WME." One can almost hear Emanuel saying, in his best, most unprintable Ari Gold, that if Miller hadn't left, he would have stopped him from making that effing The Emoji Movie.
Showtime: According to the Hollywood Reporter, Emanuel is such a Lakers fan that when the TV in his Augusta Georgia cabin (he was in town for The Masters) didn't get the game, he stormed into a nearby abode, signed up for an NBA Season Pass and left three $50 bills on the table for the stranger's trouble. Emanuel only watched for a half. 
Kevin Reilly, President TBS and TNT, Chief Creative Office, Turner Entertainment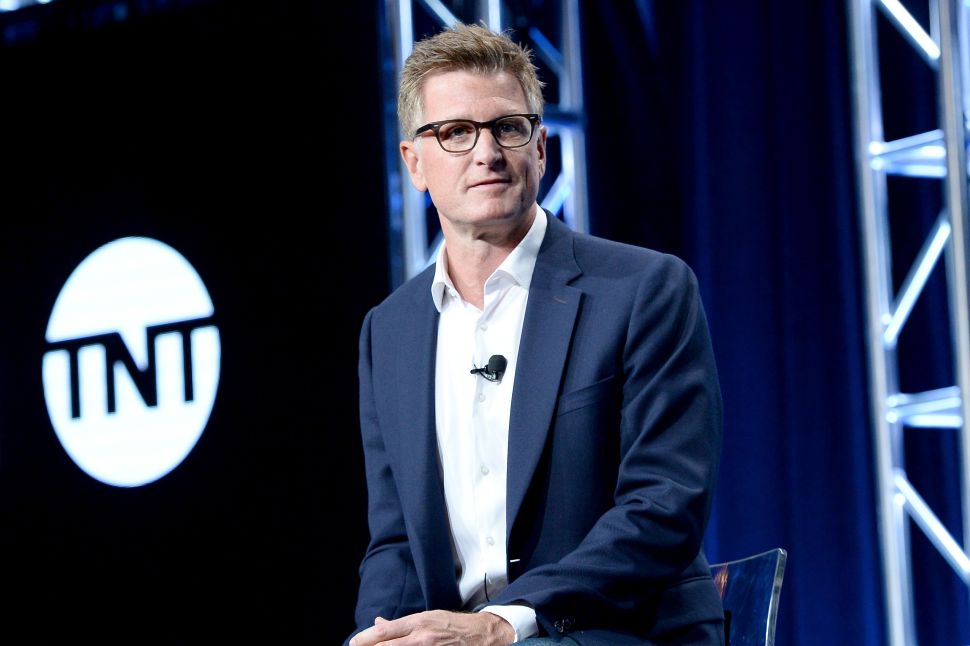 While Landgraf gets most of the attention as a basic cable innovator, the man overseeing the rehab of original programming at TNT and TBS may be the real revolutionary. For starters, Reilly is dramatically scaling back on commercial time during new dramas, ordering 10 minutes of additional program time—leading to a 50 percent reduction in ads. But while his business concepts are generating loads of chatter, right now his shows are of the dull, steady-performer variety (think Major Crimes and The Last Ship). Look for Reilly to change that in the coming season with a mix of high and low for the comedy-focused TBS, including Miracle Workers from Lorne Michaels, starring Daniel Radcliffe as an angel and Owen Wilson as God. The network will also debut a reboot of the game show Joker's Wild, hosted by Snoop Dogg and executive produced by Good Morning America's Michael Strahan.
Reilly's vision for TNT is cinematic: Ridley Scott is developing a slate of sci-fi shows for the channel, and Reilly recently picked up One Day She'll Darken, which will reteam Wonder Woman's Chris Pine and director Patty Jenkins for a series adaptation of Fauna Hodel's autobiography. Reilly is also responsible for Michael Moore's return to television for Michael Moore: Live from the Apocalypse. The two last worked together when Reilly was an executive on Moore's TV Nation in the late 1990s.
But how's his a cappella game?: It's long been rumored that the former Fox Entertainment head was the inspiration for the character Andy Bernard on The Office, a tribute to his commitment to keep the show on the air despite low ratings in its first year.
Jon Feltheimer, Lionsgate CEO, Strategic Partner Extraordinaire
There is something to be said for consistency. In his 17th year at the helm of the Canadian company, Feltheimer has pushed the studio behind Hunger Games to another stratosphere with the $4.4 billion acquisition of the Chris Albrecht-led Starz network last year. (Feltheimer, who is signed through 2023, was well rewarded for his efforts, taking in $35.3 million in compensation during the fiscal year that ended in March.) The Starz deal, with its slate of solid performers like Power and American Gods, garnered the big headlines, but nearly as significant is the slew of digital licensing agreements Lionsgate has struck with YouTube, Vimeo and other streaming services. It remains to be seen if Hasbro's recent decision to end talks to acquire Lionsgate will have an impact on that partnership, which includes plans for upcoming films based on My Little Pony and Monopoly.
On the prestige front, Feltheimer built on the momentum from last year's La La Land and Heartbreak Ridge with the summer romcom hit The Big Sick (the fruit of a deal with Amazon) and Stephen Chbosky's forthcoming Wonder, starring Julia Roberts and Owen Wilson.
This is also Jon's LinkedIn bio: Feltheimer was an executive producer of 1984's Body Rock, which starred Lorenzo Lamas as Chilly, "a guy from the streets with a talent for break dancing."
Greg Berlanti, Producer, Writer, Master of the DC TV Universe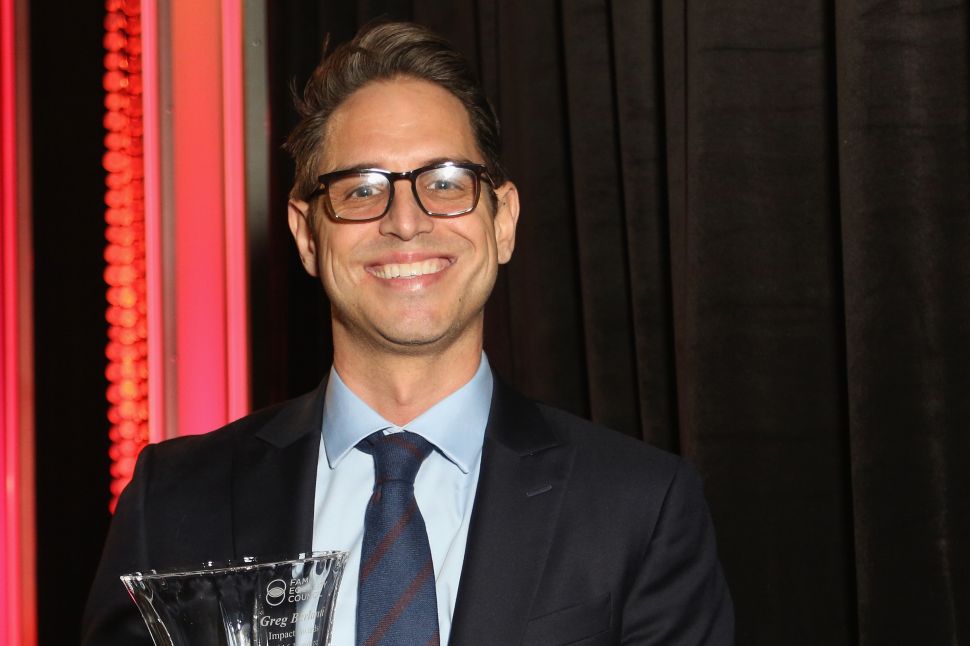 After Warner Bros. was finally able to right the DC Universe ship this summer with Wonder Woman, Greg Berlanti must have had one thought: What took you so long? Once the Doogie Howser of showrunners—a job he first did on Dawson's Creek when he was just 26—Berlanti has quietly and steadily been tending to the DC garden on TV, overseeing the Arrow, The Flash, Legends of Tomorrow and Supergirl. Now, incredibly, Berlanti has brought his magic to the Archie Comics universe with the brooding teen soap Riverdale (or Tween Peaks as it's been dubbed), a solid ratings winner that got picked up for a second season. If that seems like a lot, it is: Berlanti set a new record by having 10 different scripted television series planned to air on broadcast or digital this season.
Always on the lookout for a new universe to conquer, Berlanti directed the gay teen drama Simon vs. The Homo Sapiens Agenda, which started filming in March. Berlanti has also been signed on to direct a remake of Little Shop of Horrors with Josh Gad and Rebel Wilson rumored for the leads. (Look for him to be the first call when they make Dear Evan Hansen into a movie.) A writer on Ryan Reynolds' doomed Green Lantern, Berlanti is expected to have another shot at the cinematic DCU, as he is attached to direct a movie featuring the oddball superhero from the future, Booster Gold.
See you in December: Berlanti and his longtime partner, LA Galaxy soccer player Robbie Rogers, have set a December wedding date. Good luck keeping your schedule clear, Greg.
Stacey Snider, Fox Chairman, Murdoch Brothers' Chosen One
You don't expect a team to get a new manager in the middle of a winning season, but that is what happened when Jim Gianopulos was replaced earlier than expected by Snider, his longtime heir apparent despite having not exactly set the world on fire as the head of DreamWorks. She was quickly able to stabilize the situation by relying on trusted names, bringing back Pamela Levine to serve as worldwide marketing president and promoting 20-year vet and production superstar Emma Watts to vice chairman and president of production.
Already a strong advocate for shorter theatrical windows, Snider is not sweating the post-theatrical world—she calls it "direct-to-consumer opportunities"—and why should she? With a collection of potential franchises that rivals Disney—X-Men, Alien, Planet of the Apes, Maze Runner, Avatar, Deadpool—Fox knows its audience will find them. And the studio is still floating on the prestige and good feeling generated last year by Hidden Figures. They figure to be a major player in this year's awards season with The Post, Spielberg's Valentine to the free press and the Washington Post, starring Tom Hanks as Ben Bradlee and Meryl Streep as Katherine Graham.
Keep your shirt on: When she was Universal chairman, Snider fought hard to keep nudity out of Love, Actually, saying it would cost the film $50 million in box office. "But I didn't want to lose it," writer-director Richard Curtis said, according to Empire magazine. "As a teenager I only went to the movies for the nudity, and I didn't want to let my younger self down."
Kathleen Kennedy, Head of Lucasfilm, Icon of the Force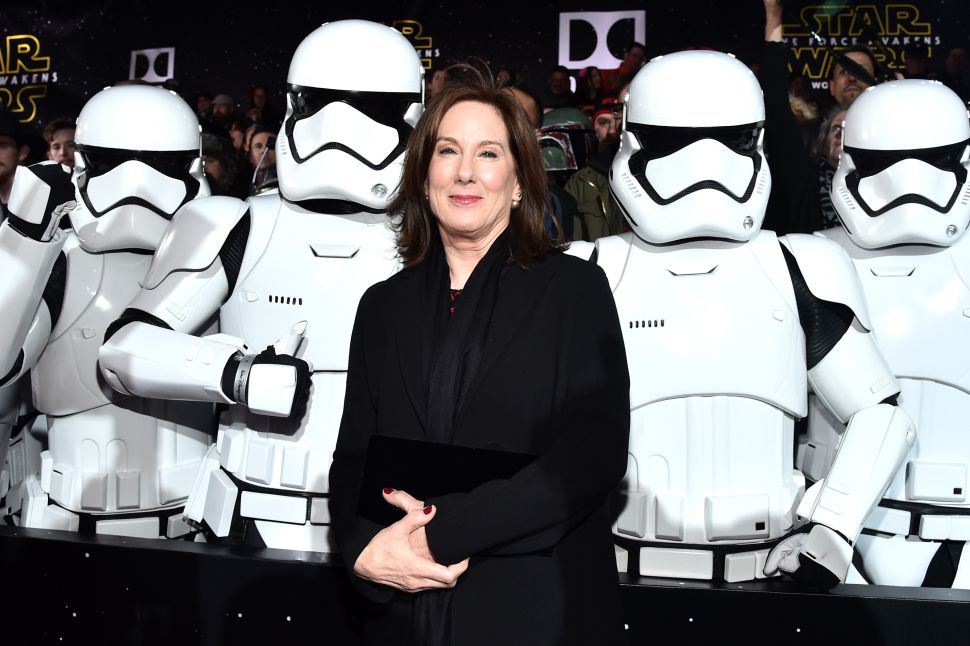 Forget about Han: Kathy shoots first. Her June firing of directors Phil Lord and Chris Miller with several weeks still left in the production of the Han Solo-focused Star Wars spinoff was the blaster shot heard round the world. It was a move that displayed both Kennedy's strengths (standing up for Lawrence Kasdan's script against The LEGO Movie pair's penchant for improv, quickly replacing them with known quantity Ron Howard) against her weaknesses. The departure of director Colin Trevorrow from Star Wars: Episode IX makes that installment the third straight Star Wars movie with director issues after Kennedy had to call in Tony Gilroy to do reshoots on Gareth Edwards's Rogue One. But the most successful producer in history, and the most feared woman in Hollywood (and London and San Francisco), has seen her gambits pay off. Plus, Kennedy's ability to roll with the punches makes her the ideal person to be in charge when the unforeseen happens. Case in point: The previously General Leia-centric Episode IX, for example, had to be reconceived after Carrie Fisher's shocking death. (Kennedy last saw Fisher when she was showing her Princess Leia's ghostly CGI visage in Rogue One.)
Patty Jenkins, start looking for an apartment in London: Top of her to-do list? The North Carolina-born Kennedy, whose staff is more than half female, wants to hire a woman to direct one of the upcoming Star Wars movies.
Bob Greenblatt, Chairman NBC Entertainment
We thought it would never happen again. Before NBC's surprise hit This Is Us nabbed an Emmy nod this year, the last network TV show to do so was The Good Wife in 2011. The show has been the symbol of the remarkable turnaround that Greenblatt has orchestrated since taking over the flagging network six years ago. Part is due to SNL—the 42-year institution has had one of its most successful years ever. Credit Greenblatt, the rare network head with experience as a Broadway producer, for taking the lead and making NBC the vanguard for live television, which advertisers adore. (It's one of the many reasons NBCUniversal took home $6.5 million in upfront ad sales.) Indeed, Greenblatt is proudly expanding the live concept beyond musicals with Aaron Sorkin's A Few Good Men—with Alec Baldwin in the Jack Nicholson role.
This has been a signature year with Greenblatt bringing in four new dramas and two new comedies and, perhaps more tellingly, pulling two back from the grave: reviving signature NBC comedy Will & Grace and "uncanceling" Timeless after fan outcry. If he has his druthers, he will pull this Frankenstein act with The West Wing, 30 Rock and The Office.
Meet the resistance: In a since-deleted Facebook post, Greenblatt called the current president of the United States and former NBC reality star "demented" and really hit POTUS where it hurts when he reminded people that the Apprentice was consistently in last place for its time slot.
Jordan Peele, Director, Comedian, Model for the Stars of Tomorrow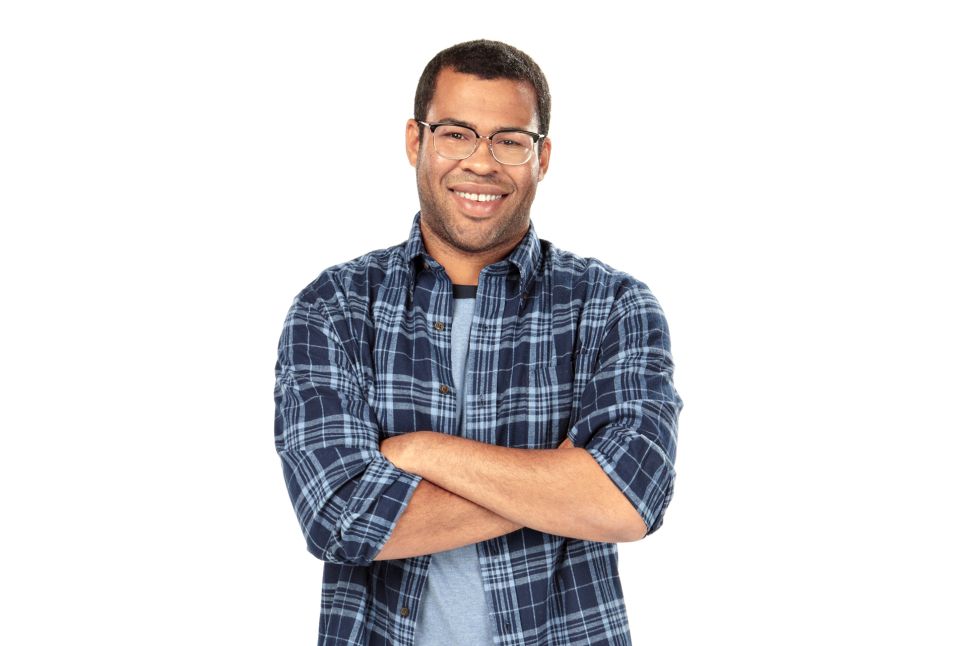 When talking about the stars in the future (and let's face it, the future is now), Peele is often named as one of those wunderkind content creators who has excelled across every platform. (Another prime example: Donald Glover.) The sketches from his Comedy Central show are regular streaming hits, and his first film as a writer-director, Get Out, was a paradigm-shifting box office smash. Grossing more than $200 million worldwide and universally lauded by critics, the film shifted Peele from a funny guy who did a pretty good Barack Obama to the next Alfred Hitchcock. In fact, in May, Peele and his Monkeypaw Productions signed a first-look production deal with Hitchcock's old studio, Universal. His new social horror thriller is already scheduled to come out in March of 2019. In addition, Peele is producing HBO's Lovecraft Country, an anthology series about the horrors of the Jim Crow south. Not one to allow his comedic muscles to atrophy, he is also executive producer of TBS' new sitcom—The Last O.G.—with Tracy Morgan and Girls Trip breakout Tiffany Haddish.
So that's why we didn't get an invite: After hyping their nuptials in a series of booking.com ads, Peele and his longtime girlfriend Chelsea Peretti (Brooklyn Nine-Nine) ended up eloping. According to her Instagram, her dog was the only witness.
David Benioff and D.B. Weiss, Writing and Producing Team, Kings of Thrones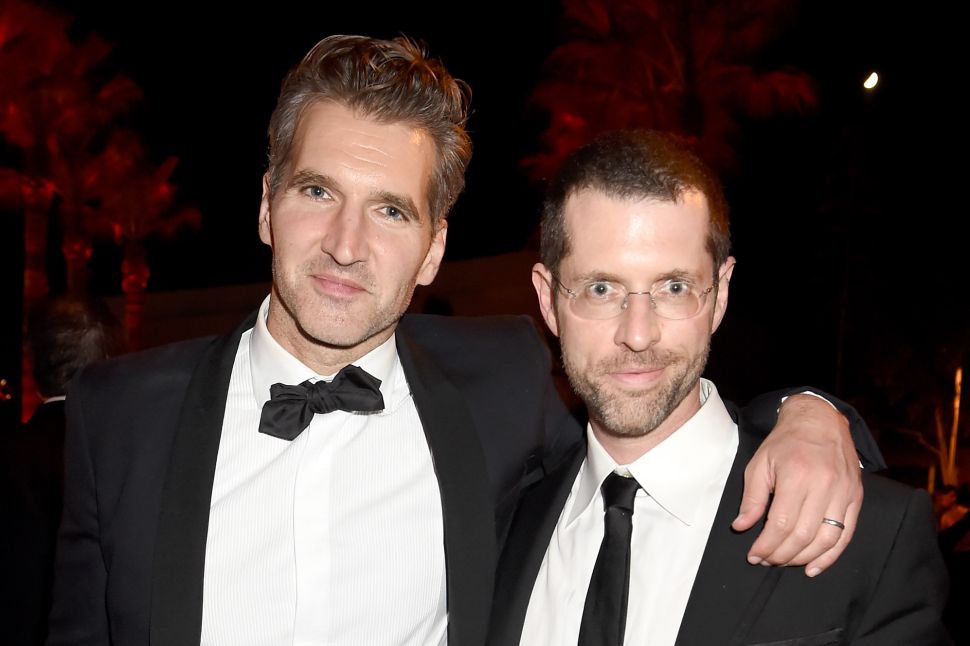 You have just made the most-watched show in the storied history of your network, one that continues to shape pop culture despite its adult content and premium price. You have managed to secure astronomical salaries for your five principals—reportedly over $2.5 million an episode. Now you can now make any project you want…Oh, no. Please, not that. The pair, who met in Dublin when they were in the Irish literature master's program at Trinity College, have chosen to make the controversial Confederate and stuck to their guns after protesters objected to two white guys making a show about modern slavery.
Before their ascension in the world of premium TV, they had a slew of unrealized film projects, including The Headmaster, a horror script they wrote after reuniting on the West Coast in the late 1990s. It's been three years now since Fox commissioned a feature film from the duo, the prison break drama Dirty White Boys, based on Stephen Hunter's novel, and we are still patiently waiting. Then again, it's been a decade since Universal hired Benioff to pen a Kurt Cobain biopic. Presumably, keeping the White Walkers at bay tends to suck a lot of one's time.
Auspicious start: The pilot of Game of Thrones was shot in Doune Castle, the same castle used for Monty Python's Holy Grail.
Jason Blum, CEO Blumhouse Productions, Hollywood's Head Boogeyman
The Blumhouse maestro has risen to power in Hollywood the old-fashioned way, by coming up with a system for making cheap-as-hell movies that make buckets of money. The Jason Blum formula—throw a bunch of people in a house and slaughter them slowly—has produced unlikely franchises in Paranormal Activity and Insidious and, almost unimaginably, a critically beloved genre classic in Jordan Peele's Get Out. Blum also pulled off the almost impossible task of bringing The Last Airbender auteur M. Night Shyamalan back into critical and box office good graces with Split.
Now Blum, whose production company is in the middle of a 10-year pact with Universal, is leaping into the world of superheroes, a move that will challenge Blumhouse's ethos of keeping production costs to a bare minimum. He is teaming with Todd McFarlane to revive Spawn, a modest performer when New Line adapted the comic back in 1997. It will follow Deadpool as the rare spandex movie to carry an R rating. Look also for Blumhouse's television division to make a big splash next year with HBO's Sharp Objects, starring Amy Adams and based on Gillian Flynn's novel.
To thine own self be true: Blum got his start as a producer in theater, working for Ethan Hawke and Steve Zahn's Malaparte Theater Company. He reunited with both in 2000 to bring Hamlet to the screen, just as the theater company was shutting its doors.
Melissa McCarthy, Actor-Writer-Producer, Spicy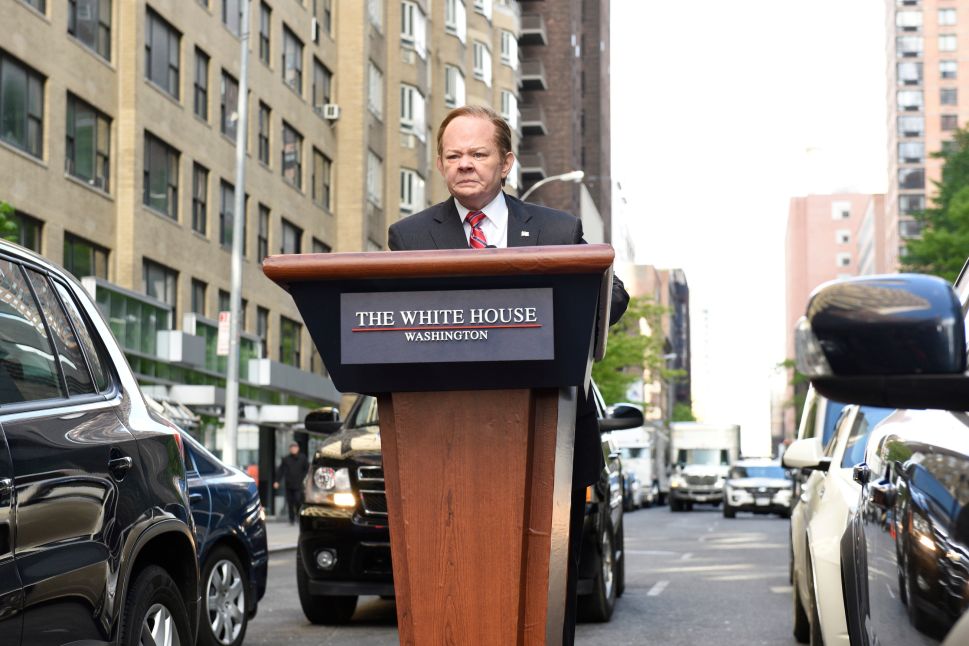 Twenty years from now, they will still be discussing the vast impact of the comedian's scant four appearances playing former White House Press Secretary Sean Spicer. While it certainly didn't help Spicer's job security, McCarthy's acerbic parody (she claims to be very bad at impressions) was one of the primary reasons SNL started playing live on the West Coast and certainly aided in the show's epic Emmy nomination haul. Now with Spicer voted off the island, McCarthy can devote herself to her day job: being the most bankable comedic star in Hollywood.
Much to the chagrin of many critics, she continues to team with her husband, actor-director Ben Falcone: the pair has Life of the Party, a sorority comedy they co-wrote, coming out from Warner's New Line in May 2018. They also have both Margie Clause and Super-Intelligence set up at the studio, the latter a high concept action comedy from The Boss writer Steve Mallory that Falcone and McCarthy will produce. Next year, McCarthy will also have Can You Ever Forgive Me?, a biopic of the literary fraudster Lee Israel that will likely garner awards attention.
A Melrose by any other name: Ever wonder how Spicy came to be? Like so much in her career, it traces back to the Groundlings. It was the idea of SNL writer Kent Sublette, who knew McCarthy was up for it after working with her at the Melrose-based improv troupe.
Bryan Lourd, Richard Lovett and Kevin Huvane, CAA Co-Managing Partners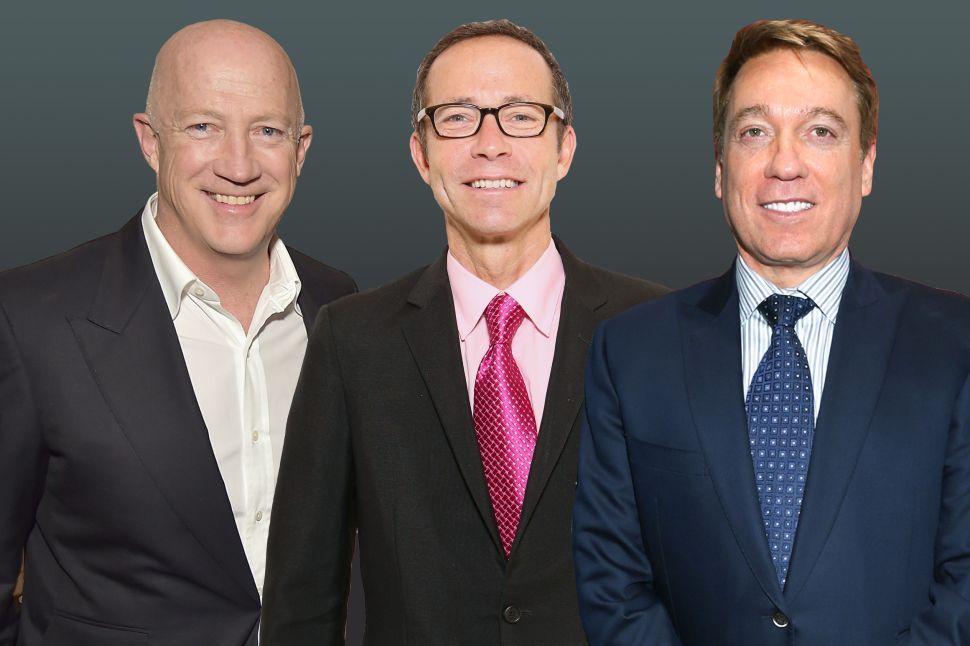 When Powerhouse—James Andrew Miller's oral history of the agency—started circulating a year ago, CAA's three-headed hydra found itself in an unusual position: playing defense. The book, which came on the heels of their very public tussle with UTA, was embarrassing, revealing huge bonus packages for the trio while other agents were getting the shaft. But the impact was relatively short-lived. By the end of the year they were back at what they do best, packaging their glittering array of clients in prestige projects. (You can see their fingerprints—along with their clients Spielberg, Hanks and Streep—in Fox's forthcoming The Papers.)
CAA is famous for kicking their clients up to a whole new level. Huvane, for example, has a preternatural way of melding his list of top-line actresses like Jennifer Lopez or Melissa McCarthy into fashion partnerships. Or take former President Clinton, whose new fiction project, The President Is Missing (co-written by bestseller James Patterson), is now under the nose of George Clooney for a potential TV or film adaptation. Or Charlize Theron, who felt trapped in the wife and girlfriend ghetto until Lourd slipped her the Mad Max script.
It's not all about money: Lourd—who married longtime partner, the Palm heir Bruce Bozzi Jr. in November—was one of the primary forces in uniting Hollywood against potential anti-LBGT legislation in Georgia and elsewhere in the south. 
Ted Sarandos, Netflix Chief Content Officer, Elephant in the Room
It's Ted's town—we just live in it. Or at least that is how it has started to feel in the last few months as the Netflix chief content officer, who is paid in the vicinity of $19 million a year, shocked the media world by seeming to take dead aim at Disney. He has poached away ABC's crown jewel, Shonda Rhimes, and is making a big superhero comic book splash by acquiring Millarworld, the force behind Fox's plucky Kingsman franchise. (If you have any doubts to the seriousness of the threat, note that the day after the announcement, Disney revealed that they planned to pull Marvel and Star Wars films from Netflix beginning in 2019.)
Meanwhile, Netflix's reputation as a cash-tossing, creator-friendly disruptor that gets results (as in a stunning 92 Emmy nominations) has them achieving feats once thought impossible. They have pulled the Coen brothers into television with the Western anthology series The Ballad of Buster Scruggs and convinced David Letterman to come out of retirement to host an interview show. This Christmas, Sarandos will be hitting the studios where it hurts, unveiling Bright, a $90 million epic fantasy starring Will Smith that will perhaps keep families out of the multiplexes and glued to their couches.
Wanna Carpool?: Rhimes isn't just an employee: She's his neighbor, living just blocks away from the Hancock Park manse Sarandos shares with wife (the former ambassador to the Bahamas), Nicole Avant.