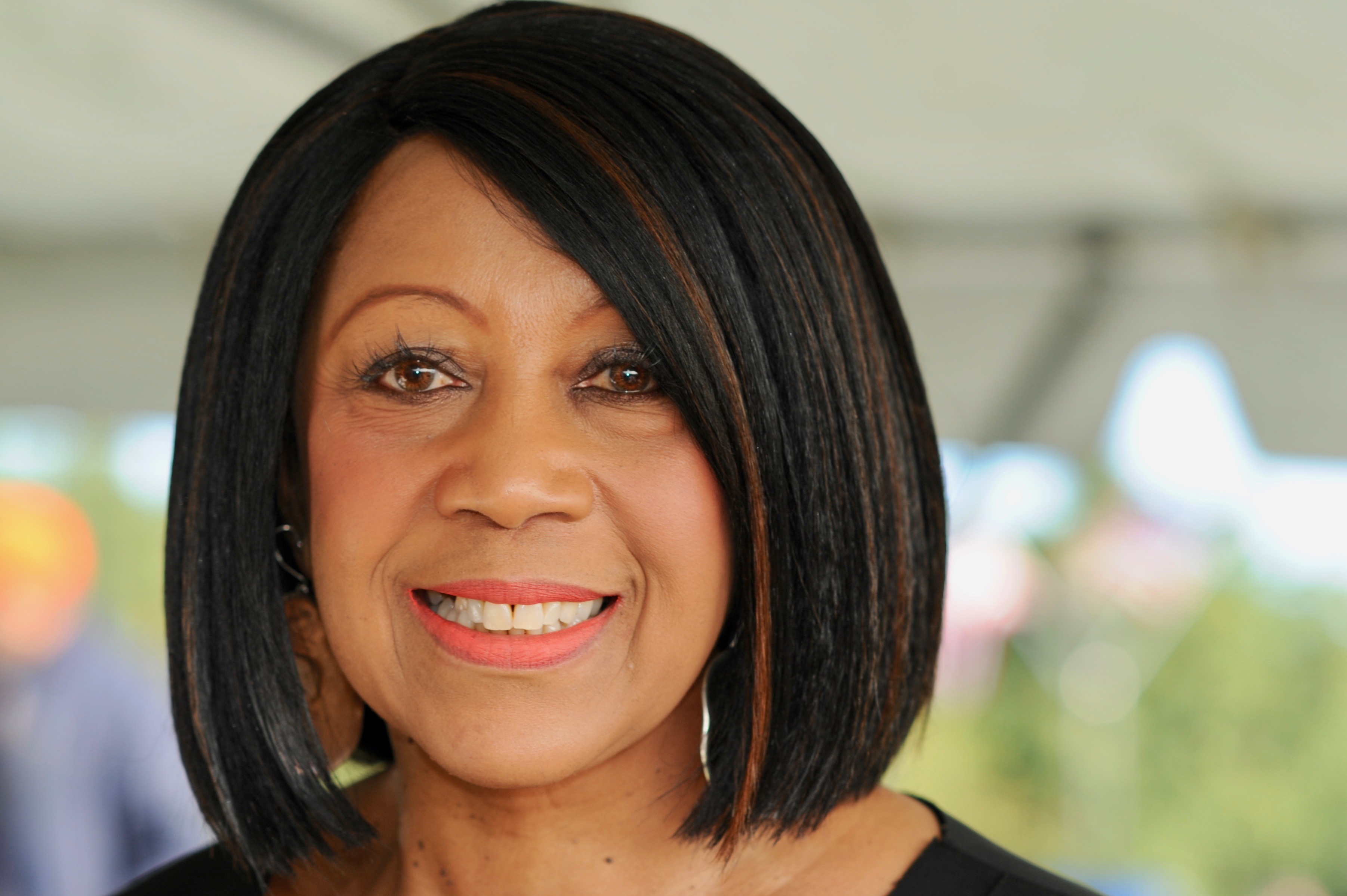 Lieutenant Governor-elect Sheila Oliver knew three years ago, after her first meeting with Phil Murphy, that she would be backing him in the governor's race, she said in an interview Tuesday.
"Approximately three years ago, I got a phone call from a man named Ambassador Phil Murphy and he told me that he was meeting with civic leaders and thought leaders in New Jersey," Oliver said in a Tuesday night interview on NJTV. Oliver invited him to Berkeley College in Newark, she recalled. "We spent about close to two hours talking to each other. Being in the Legislature, and knowing the next big thing that was going to happen in New Jersey was a gubernatorial election, quite frankly, I decided that day that that was the person I was going to support to be the next governor."
At the time, Murphy was running New Start New Jersey, a nonprofit think tank he set up that gave him a perch from which to establish connections with political leaders. He did not announce his gubernatorial bid until May 2016 and Oliver was announced as Murphy's running mate in July 2017. While Oliver knew after that initial meeting that Murphy would get her vote in the 2017 race, she said that they did not discuss the possibility of her joining his ticket during that initial meeting.
In New Jersey, the lieutenant governor is required to take on a cabinet position, lead a major agency, or run parts of the governor's office. Earlier this month, Murphy named Oliver as the Department of Community Affairs commissioner, a role that will require her to oversee services for local governments and agencies. The role is a more policy-heavy position than secretary of state, the job that Gov. Chris Christie gave to Lt. Gov. Kim Guadagno.
As part of that role, Oliver will oversee the ongoing state takeover of Atlantic City, a move that she opposed in the Assembly. According to the Inquirer, Oliver said she will take a look at how the Chiesa, Shahinian and Giantomasi law firm is running the city and potentially make revisions to their arrangement with the state. Oliver also said she is opposed to privatizing utilities.
Asked how her independent streak would mesh with Murphy, Oliver told NJTV, "We need objective, analytical examination of what the major public policy issues are that are affecting us, and we don't get enough of that in government."
She said, "We make jokes sometimes that if you're a member of the Legislature all you have to learn to do is push the green button. But I think that we should pay more attention to the implication of what we do as governmental leaders and the implication it has for people's lives."
Oliver has been a member of the Assembly for nearly 14 years and served as speaker from 2010 to 2014. She said she would bring that legislative experience to bear as Murphy pursues an ambitious agenda.
"Very sarcastically, I've told my colleagues in the Assembly that I'm not giving up my seat in the caucus room," Oliver said on NJTV. "So, they tell me that I will be welcome in the caucus room. I do think that having served in the Assembly for close to 14 years, working with the Senate as well, I can be very helpful to the administration in issues that we have to address in the Legislature."