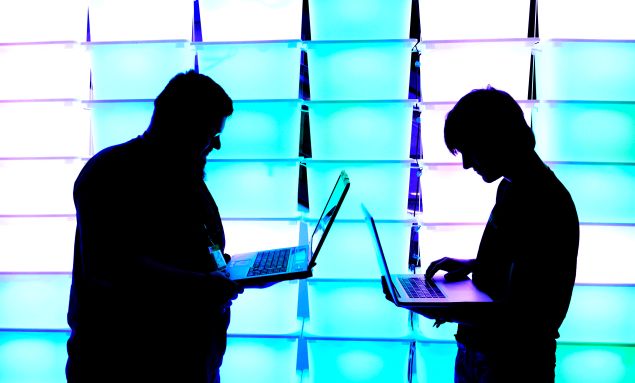 The entertainment industry has increasingly fallen prey to hackers, with Sony and HBO both suffering data breaches in recent years. While many large studios have their own internal security protections, they lose control when scripts or footage are sent to third parties.
So how can studios ensure that their intellectual property is protected?
Cybersecurity firm Secure Channels has come up with a solution. Today the company unveiled the Entertainment Security Operations Center (ESOC), the world's first centralized hub for the secure management of entertainment industry content. The center, which will officially launch in February, will operate as a company subsidiary.
Secure Channels CEO Richard Blech told Observer that ESOC was a natural extension of the cybersecurity work his firm does. He said that no matter the industry, protecting the confidentiality of information is key.
"Entertainment content passes through many hands to get to the finished product, which can lead to human error," he said. "ESOC provides a safe and secure environment for the industry."
This protection is especially helpful prior to a film's release. If a producer's phone gets hacked and a script or clip gets leaked to a site like Pirate Bay, the project loses its value overnight.
ESOC's centralized, members-only approach helps cut down on this copyright infringement. Any industry professional who wants to use the service must register in advance, and they must also authorize any device (computer, phone or tablet) on which they plan to read the site's content.
Emails and documents shared on ESOC are heavily encrypted in Secure Channels' data centers, so only members have access to them. Each of the documents is also copyright protected through digital rights management.
Secure Channels Chief Brand Officer Deirdre Murphy, who is head of the ESOC project, called the service "a Switzerland for Hollywood."
"It's designed to function the way Hollywood functions, whether it's a small movie with 100 people involved or a large feature with thousands of people," she told Observer.
ESOC already has entertainment industry backing—Get Out producer Shaun Redick is consulting on the project. Redick, who recently launched his own production company, was actually Murphy's agent when she was a writer for short films.
The price for ESOC varies based on a studio's size and amount of usage. But Blech said protecting digital property was "part of the cost of doing business," comparing ESOC to an armed guard or security camera at a studio entrance.
ESOC also offers cybersecurity insurance, which is important because according to Blech the entertainment industry is "woefully uninsured."
"Companies aren't mitigating risks and dangers," he said. "It shouldn't be a luxury cost."
ESOC members can apply for coverage from three major carriers through their membership. The insurance is a separate cost, not built into ESOC's price—but crucially, anyone in the entertainment industry can get it, even those who don't qualify for other insurances.
These benefits make ESOC an invaluable resource for any filmmaker, according to Murphy.
"A producer's phone is a breach looking for a hacker," she said. "But we offer a chain of protection that allows you to control the vulnerabilities you work within."