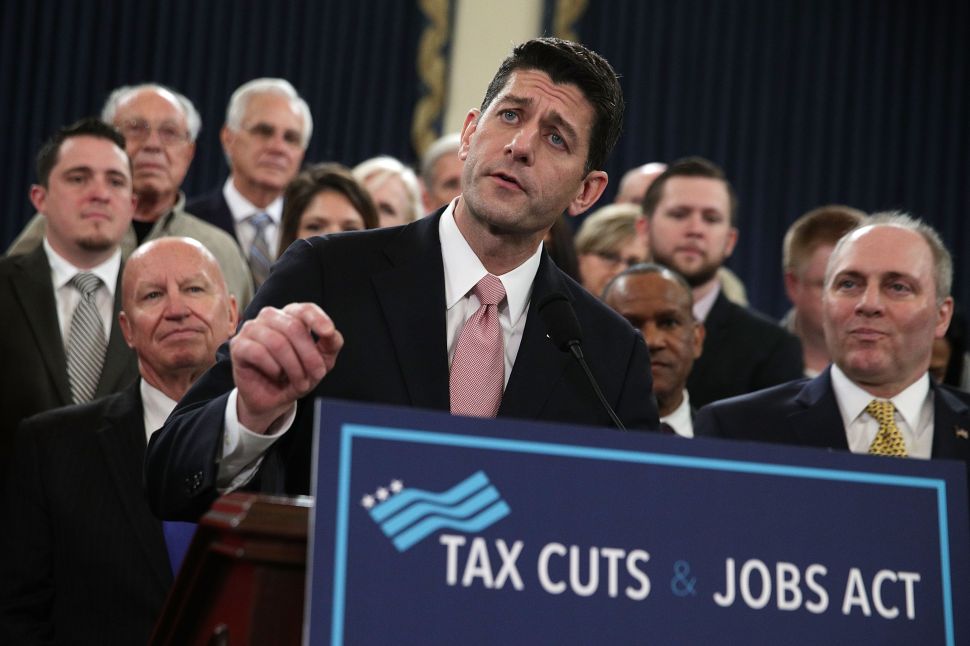 Republican leadership, shaken by Tuesday's elections, believes the best course forward lies in growing the economy. Tweeting from South Korea after the election results came in, President Donald Trump reprimanded former Virginia gubernatorial candidate Ed Gillespie for not embracing his brand of conservatism, pointing towards the economy's "record numbers" as the Republican Party's biggest accomplishment.
House Speaker Paul Ryan appeared before a tax reform event hosted by the Washington Examiner Wednesday morning to tout Republican-led tax reform.
"It doesn't change my reading of the current moment. It just emphasizes my reading of the current moment which is we have a promise to keep," Ryan said in response to Tuesday's sweep. "We've got to get on with keeping our promise, and one of the chief promises we made when we ran for office… in 2016 was that we would do tax reform and tax cuts for families, for people, and so we've got to get on with that."
"I fundamentally believe when we deliver on comprehensive tax reform and tax relief, especially for middle-income families, when people see their paychecks going up and see faster economic growth, better jobs being created," Ryan continued. "I think that's going to bear fruit politically, but most importantly it's going to help people.
Since the 2016 election, the Republican Party has erupted into a civil war between Trumpian conservatives and moderate Republicans. While the opposing sides have so far failed to deliver on their seven-year promise to repeal and replace the Affordable Care Act and are frequently divided on Robert Mueller's investigation into the Trump administration's ties to Russia, tax reform is the one arena posed to unite both wings. During a Koch-affiliated donor meeting in Manhattan last month, Vice President Mike Pence appeared as keynote speaker advocating tax reform as the key to party unity.
"If anything, this just puts more pressure on making sure we follow through," Ryan said. "That's what I take out of it. I adore Ed Gillespie. I feel bad that he lost, but I think it simply means we've got to deliver."
With the pressure cooker boiling, Republicans need to work together to have something to show before the 2018 midterms. Otherwise, a progressive counter-sweep similar to the 2010 Tea Party tsunami could re-gridlock D.C.'s cogs of power.