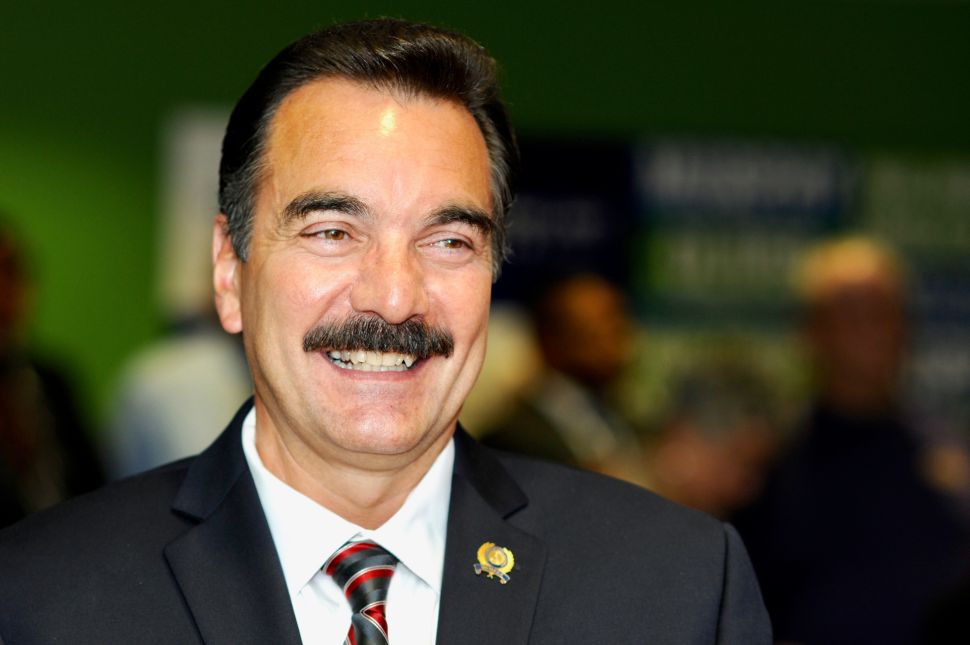 The last piece of the statehouse puzzle is set, with Assembly Speaker Vincent Prieto conceding defeat in his battle with Assemblyman Craig Coughlin for the leadership of the lower house.
Two days after Election Day, Prieto (D-Hudson) endorsed Coughlin (D-Middlesex) in a statement meant to unify Democrats and settle some scores.
"New Jersey faces many difficult problems, and it is time now to put the future of the state ahead of all other considerations," said Prieto, who became speaker in 2014 through a power-sharing agreement between North Jersey Democratic bosses and South Jersey power broker George Norcross.
"I look forward to working with Assemblyman Coughlin to ensure a smooth transition."
The Coughlin-Prieto battle had been a slow-burn showdown unfolding since the spring. Coughlin for months has had the caucus votes to dethrone Prieto, but the speaker hung on, banking on a series of unlikely Election Day outcomes that would have changed the math in his favor but did not come to pass.
"I am honored by Speaker Prieto's endorsement," Coughlin said in a statement. "The speaker and I have worked closely on many of the important issues facing New Jersey over the past several years and I am humbled to receive his support. With the support of my colleagues, I am committed to ensuring that our caucus is unified in moving forward to work with Governor-elect Murphy and Senate President [Steve] Sweeney to enact a positive agenda for the residents of our state."
Coughlin's ascension marks a seismic change in New Jersey politics. A Woodbridge lawyer, he will be the first Democrat leading a chamber of the Legislature in many years who is not from the north or south. The traditional power-sharing agreement in the last eight years has been to select a speaker and Senate president from either north or south, but now Central Jersey is in the mix. Sweeney was elected Thursday to serve another term as Senate president, meaning the upper house remains in South Jersey hands.
Sweeney and George Norcross, the South Jersey power broker, clashed with Prieto on issues such as school funding, a takeover of Atlantic City's finances and the Democratic primary for governor last year. Eventually, they soured on Prieto and Norcross struck a deal with Middlesex County Democratic Chairman Kevin McCabe to facilitate Coughlin's bid.
"I would like to thank the members of the General Assembly for their support over the years, particularly the members in Hudson, Bergen, Passaic, Essex, Mercer and elsewhere who stood by me during a difficult time, as well as my staff for their hard work," Prieto said.
An early Murphy backer, Prieto could be in line for a job in the administration, either leading a cabinet department or other major agency. Murphy has dozens of such jobs to fill when he takes office.
Sweeney told Observer Wednesday that he expected to have a good working relationship with Coughlin.
"He's not a high-profile guy; he's just a very steady, good guy," Sweeney said. "I'm really looking forward to working with him, because the fights that we had over the years were all unnecessary and could have been avoided."
Because Prieto was the only minority among the three big state government leadership spots — governor, Assembly speaker and Senate president — some groups complained this year that ousting him would send the wrong signal about Democrats' commitment to diversity. Murphy, Coughlin and Sweeney are all of Irish descent.
Lieutenant Governor-elect Sheila Oliver, who has been chosen to lead the state Department of Community Affairs, is African American, and Murphy is expected to bring diversity to the rest of his cabinet.