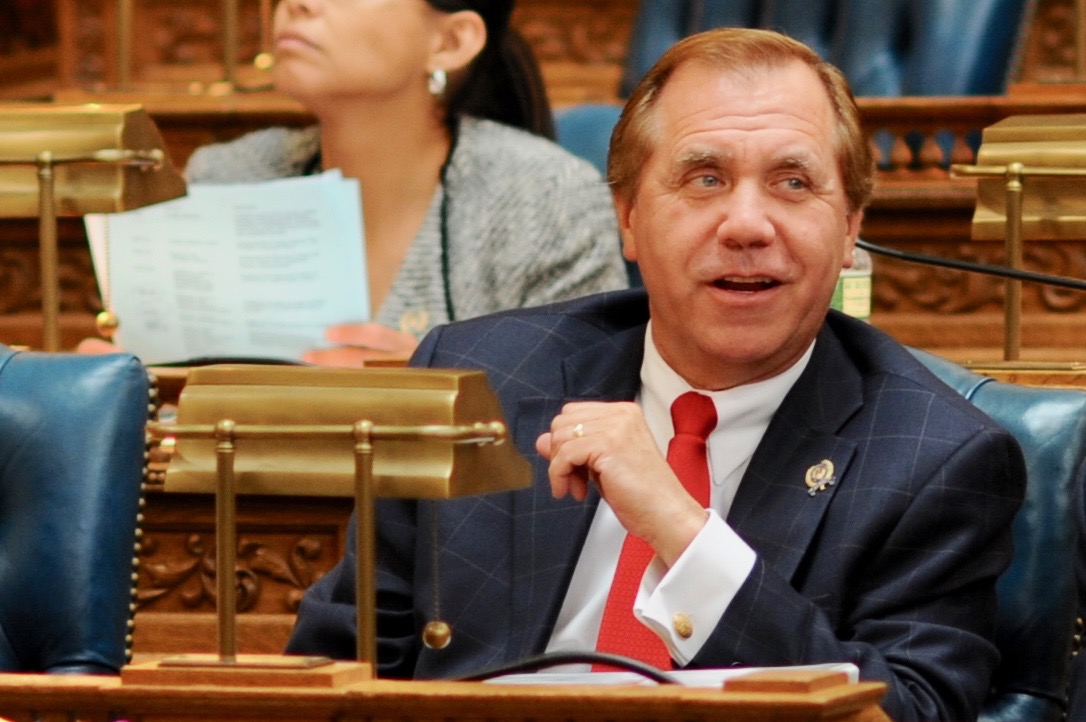 Assembly Speaker Vincent Prieto's long-shot bid to retain power fizzled on Tuesday night, meaning he will be handing over the gavel to Assemblyman Craig Coughlin (D-Middlesex) in January.
Coughlin for months has had the votes to oust Prieto (D-Hudson) and the math did not break any differently after Election Day. With a majority of the chamber's 54 Democratic winners committed to him, Coughlin is poised to ascend to the speakership when the Assembly chooses its next speaker in January.
Prieto's plan to keep the speakership hinged on some Democrats losing tight races and at the same time flipping Republican seats. He seized control of the Democratic Assembly Campaign Committee in May when the plan to remove him as speaker was revealed, and later targeted the 25th and 39th districts as potential pick-up opportunities. But the GOP incumbents hung onto all the Assembly seats in those districts on Tuesday. None of Coughlin's supporters lost.
A Coughlin spokesperson declined to comment and a Prieto spokesperson did not return a request for comment on Wednesday.
Backed by Democrats in Central and South Jersey, Coughlin took the rare step this spring of revealing a list of supporters endorsing him over Prieto, a North Jersey Democratic boss who became speaker in 2014.
Coughlin went on to raise hundreds of thousands of dollars for Democrats in close races, and the investment paid off Tuesday. Incumbent Assembly members Joann Downey and Eric Houghtaling (both D-Monmouth), Vince Mazzeo (D-Atlantic) and Andrew Zwicker (D-Mercer) all won re-election. In addition, Democrats John Armato and Roy Freiman won seats in the 2nd and 16th districts, respectively. They will both back Coughlin in the speakership vote, according to a Democratic source who spoke on the condition on anonymity.
The Assembly is now poised to be run by Central Jersey while the Senate would remain under the control of South Jersey's Steve Sweeney, who has been Senate president since 2009. North Jersey would be sidelined from the legislative leadership.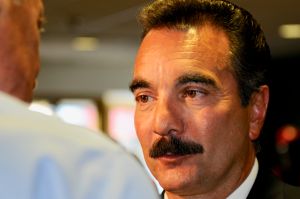 Sweeney (D-Gloucester) repeatedly clashed with Prieto on issues such as school funding, a state takeover of Atlantic City, and an overhaul of the state's largest health insurer, Horizon Blue Cross Blue Shield. South Jersey power broker George Norcross eventually soured on Prieto and teamed up with Coughlin and Middlesex County Democratic Chairman Kevin McCabe to oust him.
"What I'm looking forward to is a better spirit of co-operation between the two houses of the Legislature, and then the Legislature with the governor," Senate Majority Leader Loretta Weinberg said Tuesday.
The new dynamic could also give Norcross and his allies a legislative check on Governor-elect Phil Murphy, whose relationship with Norcross is still undefined.
Prieto easily won re-election to his Assembly seat in Hudson County on Tuesday and was an early Murphy backer in the Democratic primary. His term as speaker is set to end in January.