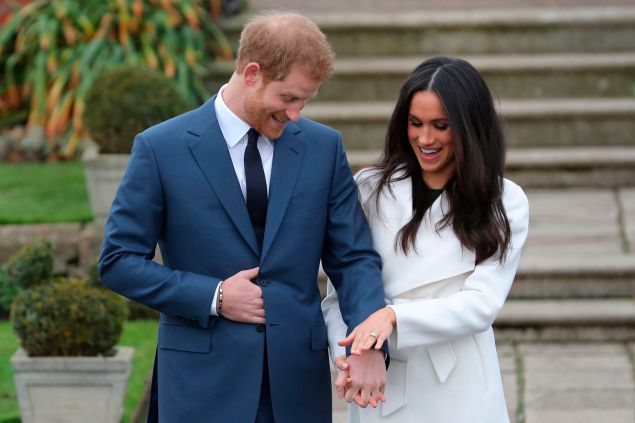 After months of speculation, Prince Harry and Meghan Markle's royal engagement is officially confirmed.
The thoroughly modern announcement was made through Kensington Palace's Twitter feed, and subsequent tweets from Clarence House informed eager royal watchers that Prince Harry's family, as well as Markle's parents, are thrilled with the news. The pair became engaged earlier this month, and Markle is now wearing a sparkling ring Prince Harry personally designed, with a center diamond from Botswana plus two diamonds from Princess Diana's personal jewel collection.
The pair posed for photos at Kensington Palace's Sunken Garden earlier today, and Prince Harry said he's "thrilled," and that he knew Markle was the one from the moment they met.
Kensington Palace and Clarence House also announced Prince Harry and Markle will live in Nottingham Cottage, on the grounds of Kensington Palace.
Nottingham Cottage isn't exactly a palatial spread—it's a cozy, two-bedroom residence with a kitchen, two reception rooms (designed by Christopher Wren) and a petite garden.
It seems Prince Harry is following in his older brother's footsteps, as the Duke and Duchess of Cambridge used Nottingham Cottage as their London residence from July 2011 until the fall of 2013. They moved out shortly after Prince George was born, and are now residing in a newly renovated 20-room apartment inside Kensington Palace.
Prince Harry took over Nottingham Cottage as his own personal bachelor pad shortly after Prince William and Kate Middleton left, and his first order of business was reportedly installing a hammock outside. To Prince Harry's credit, he's apparently been making a few changes to Nottingham Cottage in preparation for Markle's move.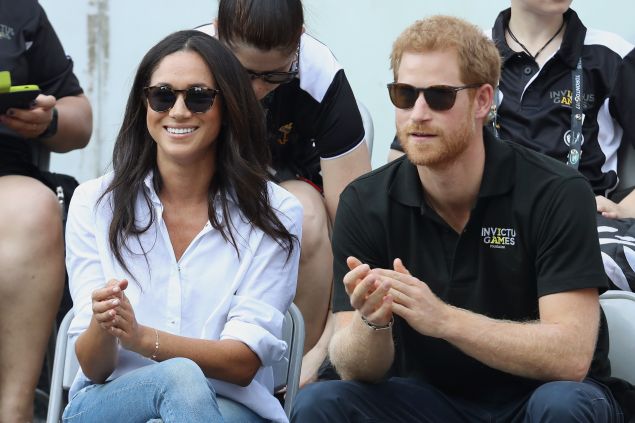 Markle was previously based in Toronto, where she recently wrapped up shooting for what is presumably her last season on Suits. Markle, however, is already well-acquainted with the 1,324-square-foot home, as she's reportedly been staying there whenever she visits Prince Harry in London. But now that Markle is officially moving in, she'll surely want to embark on a few renovations or a bit of redecorating. It shouldn't be too difficult, considering how familiar she's already become with the area; Markle has been seen strolling around the Kensington neighborhood, sometimes toting Whole Foods bags or flowers—this is, after all, a former lifestyle blogger (RIP The Tig).
Nottingham Cottage is the perfect starter home for the newly engaged couple, but they won't live there forever. After an appropriate amount of time, the pair will potentially move into an apartment similar to that of Prince William and Kate Middleton; perhaps even Apartment 1, which is right next door. The 22-room abode is currently occupied by the Duke and Duchess of Gloucester, and is undergoing a recently approved renovation. It's long been suggested, however, that Prince Harry will eventually be making it his own home, especially now that he's no longer a bachelor.