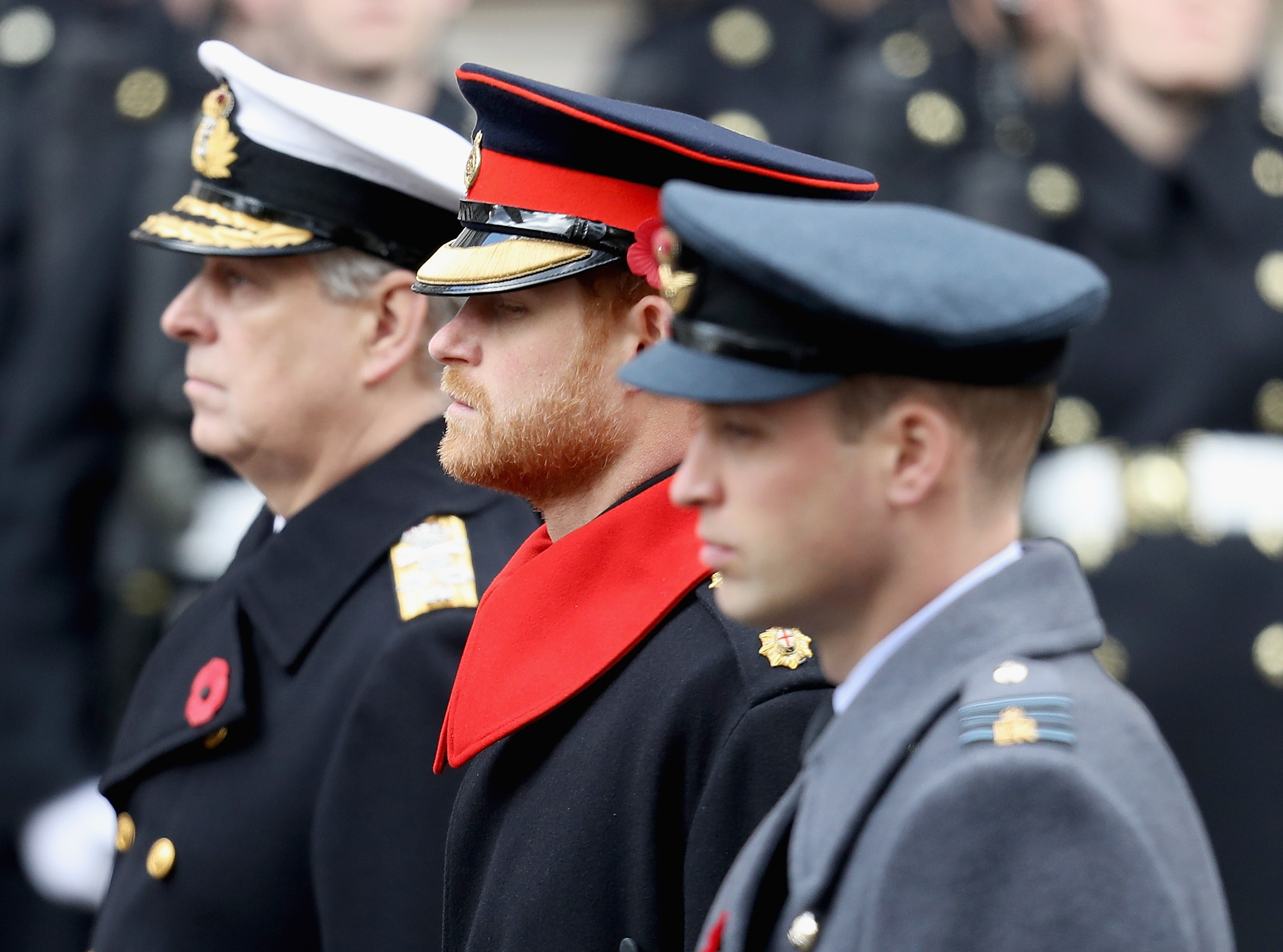 Prince Harry was formerly the most rebellious royal, but in the year since he started dating actress Meghan Markle, he's settled down considerably. However, Harry returned to his bad boy ways this past weekend, when appeared alongside his family at a public event.
The prince is being accused of breaking military rules for sporting a full beard with his British Army uniform at the Remembrance Sunday service. Apparently, that is not an acceptable look for official duty. Maybe Prince Harry should move to Brooklyn, where his beard would be embraced with open arms.
According to the Daily Mail, a serving military member in the elite cavalry regiment was none too pleased with the prince's hipster look. The unnamed cavalry member was overheard saying, "There's no place for beards in the Queen's cavalry. He should have shaved it off for such an important day." The Remembrance Sunday memorial is where royals and politicians pay tribute to armed forces who have been injured or died at war.
The British Army has rules that forbid facial hair, with specific exceptions—someone who is suffering from a skin condition, a soldier with religious reasons or someone serving in Special Forces behind enemy lines. But can't they make an exception for a prince? Especially since he's no longer a serving officer. Of course, Prince Harry's straight-laced brother found time to shave, even with two young children and one on the way.
Prince Harry's beard (which was, admittedly, rather well-groomed) wasn't the most eventful part of the ceremony. Prince Charles stepped in for his mother, Queen Elizabeth, to lay the ceremonial wreath for the first time. This was one of the first major public duties Queen Elizabeth gave her son—one reason was that she wanted to be next to her husband on the balcony. The last time Prince Charles laid a ceremonial wreath in her place was in 1999, and before that 1993, when she was out of the country.
Of course, Prince Harry could have been far more rebellious at the event. Some suspected he might invite Markle, but alas, she did not attend the services.