Princess Madeleine of Sweden at a ball in 2002, looking very much like a beauty queen.
Pascal Le Segretain/Getty Images
The princess with her former fiancée, Jonas Bergstrom, on her 27th birthday. They were supposed to be married in 2009, until rumors surfaced that he was caught cheating with a 21-year-old during a ski trip.
Janerik Henriksson/AFP/Getty Images
The Swedish princess leaving a dinner in honor of Prince Albert II of Monaco's wedding in 2011.
Andreas Rentz/Getty Images
Princess Madeleine and her brother, Prince Carl Philip, at their sister Princess Victoria's wedding banquet.
Pascal Le Segretain/Getty Image
She had a glamorous royal wedding to Christopher O'Neill in 2013.
Andreas Rentz/Getty Images
Wearing a traditional Swedish outfit for the National Day Celebrations in June 2013.
Pascal Le Segretain/Getty Images
The princess wears a decidedly different ensemble with her husband at a Valentino show, during Paris Fashion Week in 2013.
Pascal Le Segretain/Getty Images
The princess was accompanied by her brother to the Polar Music Prize award ceremony.
Michael Campanella/Getty Images
Princess Madeleine, her husband and their son Prince Nicolas at his christening in 2015.
Luca Teuchmann/Getty Images
The royal family is awaiting their third child. Here they are with Prince Nicolas and Princess Leonore.
Michael Campanella/Getty Images
Looking for a new royal—one who isn't Kate Middleton—to emulate? Consider aspiring to be like Princess Madeleine of Sweden, a royal with a dramatic backstory and a truly modern way of looking at the world; she has used Facebook to make a pregnancy announcement and maintains a regular presence online.
But before she was a married mother of two (with another baby on the way), she had quite the scandalous past—although not quite as scandalous as her sister-in-law Princess Sofia's, as she never posed nude with a snake.
Princess Madeleine was formerly known as the "party princess," infamous for frequenting Stockholm's nightclubs (perhaps the club truly is the perfect place to meet a royal). She also had a high profile relationship, engagement and subsequent breakup with attorney Jonas Bergstrom. After dating for eight years and planning their wedding, reports surfaced that he cheated on her with a 21-year-old student during a ski trip with friends. To recover, Princess Madeleine fled to New York, where she worked for the nonprofit her mother created, the World Childhood Foundation.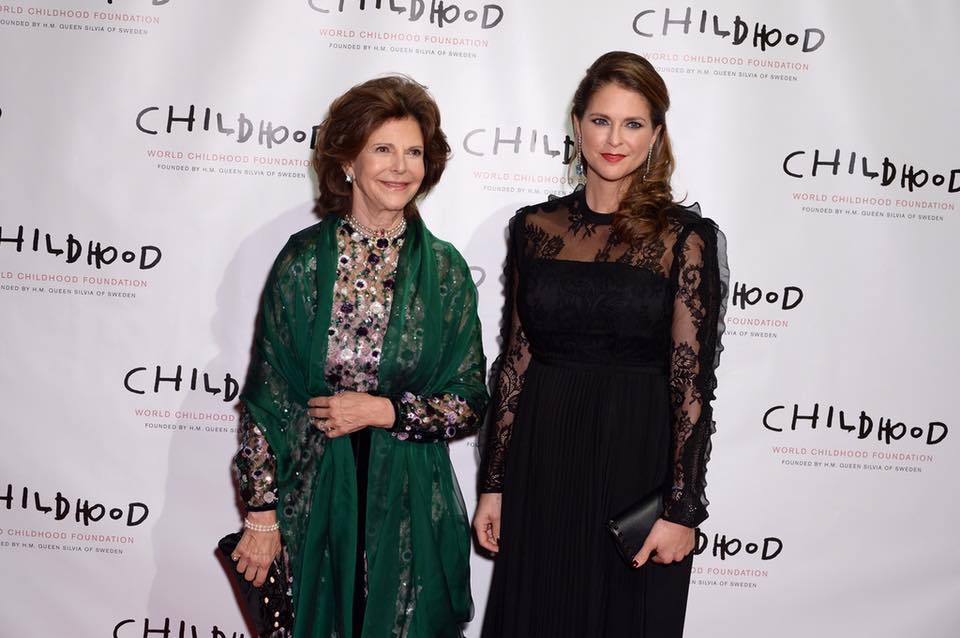 It was in Manhattan where she met New York-based banker Christopher O'Neill and the two married in 2013 in Stockholm.
In a controversial twist, her husband declined Swedish citizenship (he was born in England and raised in America) to continue working in finance. The royal couple currently live in London with their children, Princess Leonore and Prince Nicolas, as they prepare for their third child to arrive.
Scroll through to see Princess Madeleine's evolution from Swedish party girl to married mom.