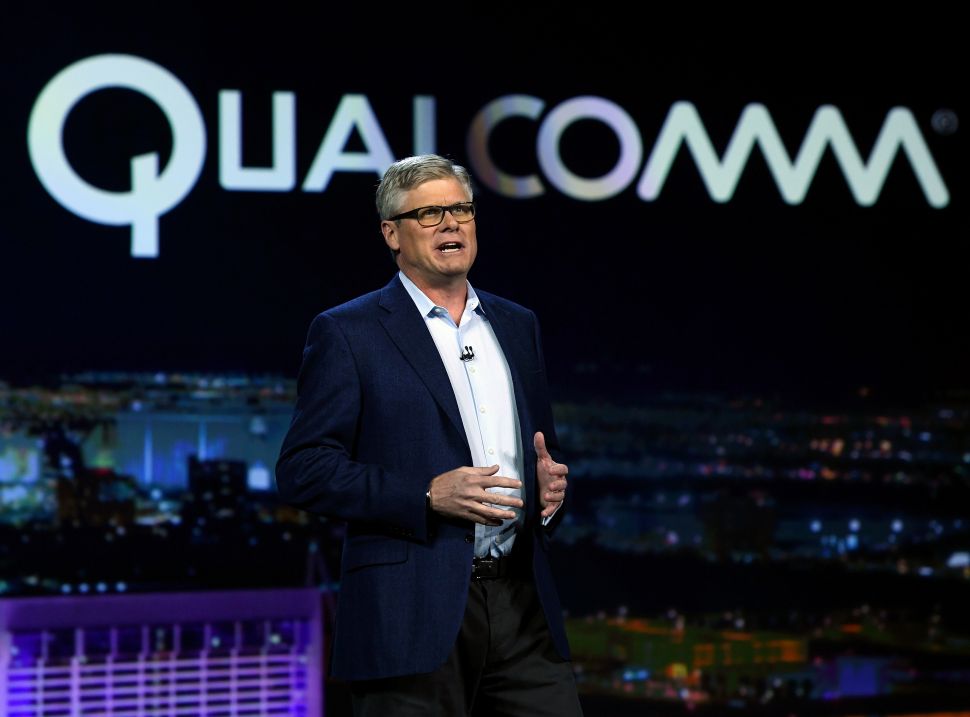 Last Monday, Broadcom made what would be the largest-ever tech acquisition offer to San Diego-based chip maker Qualcomm. This morning, Qualcomm announced a unanimously approved decision to reject the offer, saying the $130 billion (including $25 billion of debt) proposal "significantly undervalues" the company.
"The Board has concluded that Broadcom's proposal dramatically undervalues Qualcomm and comes with significant regulatory uncertainty," Tom Horton, Qualcomm's presiding director, said in a statement.
Qualcomm believes the shareholders' best interest lies in the hands of current management. "No company is better positioned in mobile, IoT, automotive, edge computing and networking within the semiconductor industry.  We are confident in our ability to create significant additional value for our stockholders as we continue our growth in these attractive segments," CEO Steve Mollenkopf said.
"The fact that the offer was rejected is not surprising," Bloomberg reporter Ed Hammond told Bloomberg TV this morning.
Hammond said the relationship between the two semiconductor companies has never been good, as both have tried to expand their monopolies over the chip market through acquisitions.
Qualcomm is in the process of acquiring NXP Semiconductors NV, a NASDAQ-listed chip maker specializing in automotive technology, in a deal valued at $47 billion to diversify away from its core mobile business.
Broadcom offered to buy Qualcomm at $70 per share. That was 28 percent higher than Qualcomm's trading price when the offer was made public, and 33 percent higher than Qualcomm's 30-day average price.
Qualcomm's share price has stayed relatively stable since the offer announcement, up by 5 percent in the past week.