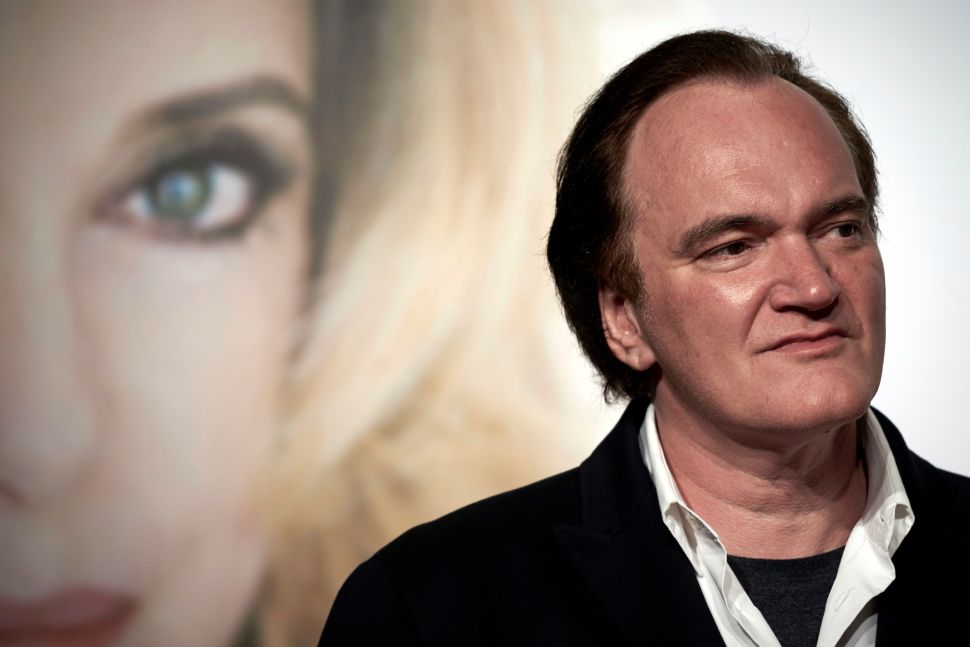 Quentin Tarantino has completed the script for his untitled Manson Family movie, or "#9" as it's being dubbed since it is the director's ninth feature, according to Deadline. This is a big deal since every Tarantino project is a big deal. The man's films have been awarded two Academy Awards with five total nominations and his last three features have earned nearly $1 billion at the worldwide box office. Film fans should be excited.
But as is the case with most Tarantino projects, details about the movie are being kept tightly under wraps. So as production starts to rev up, here's everything we know so far.
Harvey Weinstein Will Not Be Involved
All eight of Tarantino's films—from his 1992 directorial debut Reservoir Dogs to 2015's The Hateful Eight—have been produced by Harvey Weinstein, first at Miramax and later at The Weinstein Company. But following the deluge of sexual harassment and assault accusations made against the film executive, that will not be the case going forward.
Weinstein has been banished from Hollywood and may be facing criminal charges while his company will likely be sold in the coming weeks. Either way, Tarantino is shopping the rights to his upcoming feature to several studios, though Disney is not in the running due to the hard-R nature of the filmmaker's movies.
Last month, Tarantino admitted to the New York Times that he was aware of some of the accusations made against Weinstein before the story went public and that he "knew enough to do more than I did."
Manson Family and an A-List Cast
Over the summer, news broke that Tarantino's next film would incorporate elements of the popular true crime genre by revolving around the Manson Family. Per Deadline, #9's script resembles Pulp Fiction with one of the stories focusing on Sharon Tate, a role rumored to have been offered to Margot Robbie.
Other unconfirmed reports suggested that Tarantino has extended offers to Jennifer Lawrence and Brad Pitt as well. Pitt starred in Tarantino's 2009 hit Inglorious Basterds. Deadline also reports that the director wrote characters for Samuel L. Jackson, a frequent Tarantino collaborator, and Leonardo DiCaprio, who took his first villain role in 2012's Django Unchained.
No casting has been made official just yet, but a roster such as this would spark major interest.
Budget
#9 is set to cost a reported $100 million. In recent years, Tarantino's films have been more embraced by mainstream audiences, leading to healthier box office returns. Typically, studios like to triple the production budget when it comes to ticket sales.
The Hateful Eight earned $155.7 million worldwide off a $44 million budget, Django Unchained earned $425 million against a $100 million budget and Inglorious Basterds took in $321 million off a $70 million budget, according to Box Office Mojo.
Release Date
Tarantino is said to be aiming for a production start in summer 2018 in order to make a 2019 release date. The director has maintained throughout his career that he only plans to make 10 films. If that holds true, this will be his penultimate effort behind the camera.