Bethenny Frankel is now offering her luxe Soho apartment as a rental. Click through to see inside.
Evan Joseph
The Mercer Street loft has been on the market since February.
Evan Joseph
There's a fireplace in the living room.
Evan Joseph
The master suite.
Evan Joseph
The closet might be the best part.
Evan Joseph
Frankel moved here after leaving her Tribeca abode.
Evan Joseph
Almost exactly one year ago, Real Housewife Bethenny Frankel scored a highly impressive sale in Tribeca. The reality star and Skinnygirl mogul's apartment on Hudson Street went into sale just one day after she listed it for $6.95 million.
Frankel was likely hoping she'd find similar luck with her Soho apartment when she put it on the market for $5.25 million in February. Alas, she isn't having quite the same level of success with the two-bedroom, 2.2-bathroom condo at 22 Mercer Street, which she purchased for $4.2 million in October 2014—that was when her now ex-husband, Jason Hoppy, was refusing to move out of the aforementioned Tribeca space.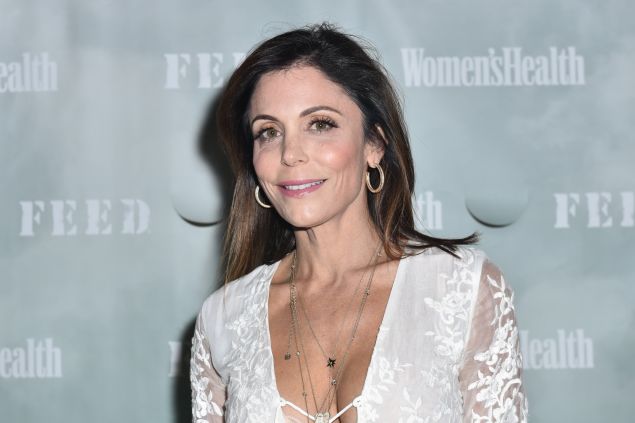 The 2,392-square-foot Soho residence is still lingering on the market; even a price cut to $4.5 million hasn't garnered too much interest. At least, that would appear to be the case, considering the unit is now listed as a pricy rental—at $13,500 a month, to be exact.
Frankel embarked on a major renovation and redesign of the apartment upon purchasing it, and the result is the kind of impeccable abode one would expect of the ultimate hostess. The sunken great room has 14-foot ceilings, arched windows and a wood-burning fireplace, per the listing, and there's also a small balcony. The kitchen has a marble center island that's open to the entertaining space.
The master suite is filled with custom built-ins and an incredible walk-in closet, plus a five-fixture marble bathroom with a double vanity, soaking tub and a glass-enclosed steam and rain shower.
There's also been a broker switch at Douglas Elliman from Frankel's pal Fredrik Eklund (Frankel and Eklund are also co-starring in a Bravo real estate show, as Curbed points out), to Raphael DeNiro and Sara Dai.
Maybe Frankel should throw in a few of the designer pieces in the lavishly appointed apartment to help attract interested parties—a pair of the shoes she's displayed in the listing photos could do the trick.