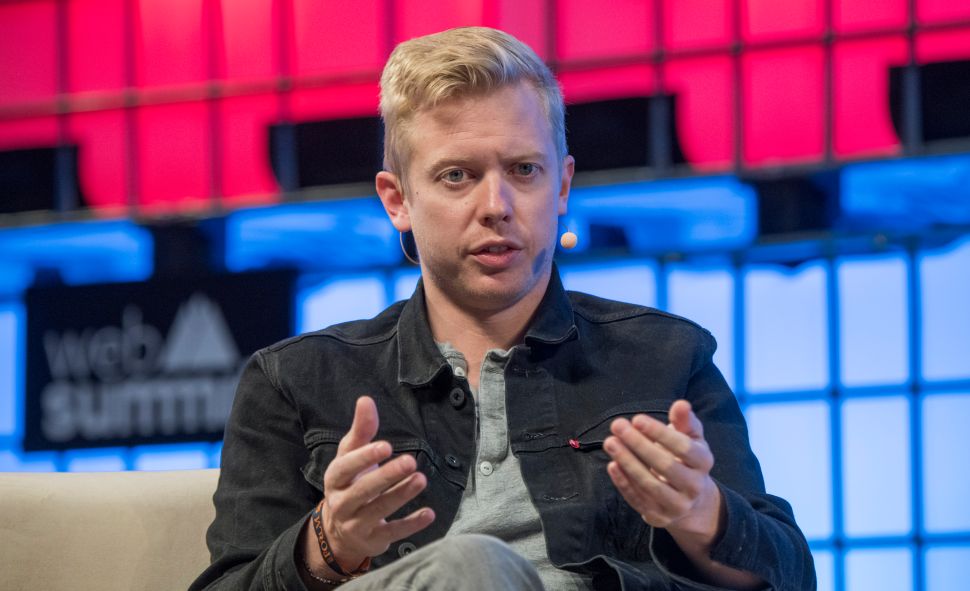 Reddit, the 12-year-old online chatroom, has finally set its sights on an initial public offering, CEO and cofounder Steve Huffman announced at an Internet industry event in San Francisco yesterday.
In an interview with CNBC reporter Julia Boorstin at the Internet Association's 2017 Virtuous Circle Conference, Huffman said the IPO is "the only responsible choice" for the company's investors.
Founded in 2005, Reddit is best known for its distinct barebones style user interface and a strong community spirit bolstered by user content creation. Huffman calls the site "the most authentic place on the Internet."
Despite its user engagement-centric business model, Huffman doesn't see Reddit competing in the same space with Facebook (META) and Twitter. Rather, he thinks the largest constraint to the company's growth is office workers' free time.
"We probably sucked more hours of work than any other company, and we are very proud of that," he said. "Reddit is the most productive way to spend your downtime."
A natural byproduct of Reddit's focus on user traffic is a reliance on advertising revenue, a risky business for Internet companies today as large social media sites came under fire for distributing controversial advertising content and misleading public opinion.
To differentiate and save Reddit from the trouble, Huffman stays away from traditional advertisers' hard-sell model and, instead, places value on user interaction. "Unlike traditional advertising, where advertisers are shouting their messages to customers, Reddit is much more conversational. It's as close as an advertiser can get to sit at a dinner table with his customers," he said.
Netflix (NFLX), for example, ran an advertising campaign on Reddit where it asked user to leave reviews for its shows by rewarding users "Reddit gold," a premium membership program to allow users into exclusive chat groups. "If advertisers are clever like that, they can really do some powerful things," Huffman said.
Reddit doesn't run advertising from Russia and Syria, and has staff review all ads before they go live on the site.
Huffman said Reddit's advertising revenue has risen in the past two years, but declined to disclose specific numbers.
Reddit was founded around the same time as Facebook and Twitter, but its real expansion didn't take off until lately when fresh waves of venture capital funnelled in.
In September 2014, Reddit received $50 million in private funding led by venture capitalist Sam Altman. That's the first major investment since Condé Nast acquired the company in 2006. Condé Nast sold off a partial stake of Reddit for $200 million in 2012, but remained as the largest shareholder.
In August this year, Reddit received another $200 million investment from a consortium of venture capital firms. The company is now valued $1.8 billion.
Reddit has 300 million monthly users globally (48 million from the U.S.) and is the 64th most popular website in the nation, Variety reported, citing comScore data.
Huffman said the IPO date is still far out.