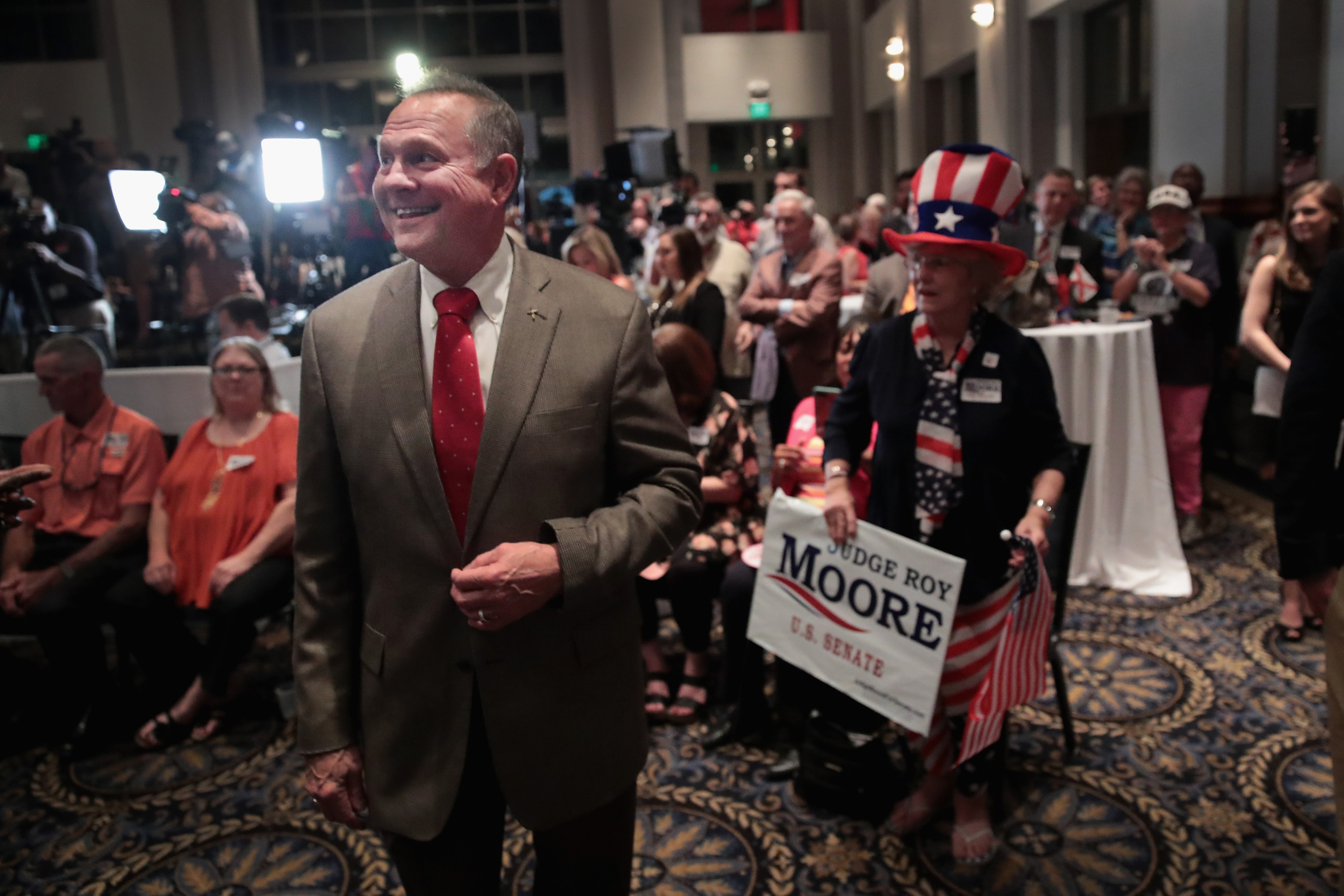 A group supporting Senate candidate Roy Moore is fundraising off Present Donald Trump's veiled endorsement of the Alabama Republican. A Thanksgiving-themed email from Solution Fund PAC, a group aligned with Moore, appeared in voters' inboxes with the subject line "Giving thanks for YOU and OUR PRESIDENT!"
"We are thankful that his last words before leaving the White House to celebrate Thanksgiving were the strong words of support for Roy Moore," the email read.
While some Republicans like Senate Majority Leader Mitch McConnell and Arizona Senator John McCain have demanded the candidate withdraw from the race outright following allegations of sexual misconduct, others have publicly doubted those claiming Moore molested them as minors. Former White House strategist Steve Bannon has crusaded against the accusers, and even sent two Breitbart reporters to Alabama to discredit their stories told to The Washington Post. On Tuesday, the president noted that the allegations against Moore came from alleged behavior several decades ago.
"Roy Moore denies it, that's all I can say," Trump said on Tuesday. "Forty years is a long time."
While Trump did not explicitly endorse Moore, he insisted, "We don't need a liberal person in there. … We don't need somebody who's soft on crime like [Democratic challenger] Doug Jones."
With the breakdown of party labels, GOP subsets use their infrastructure to insulate the accused. In refusing to disavow an accused child predator, the president's ambiguous statements become partisan ammunition for fringe populism. Though Trump can deny ever endorsing Moore, operatives stake claim to his brand through semantics.