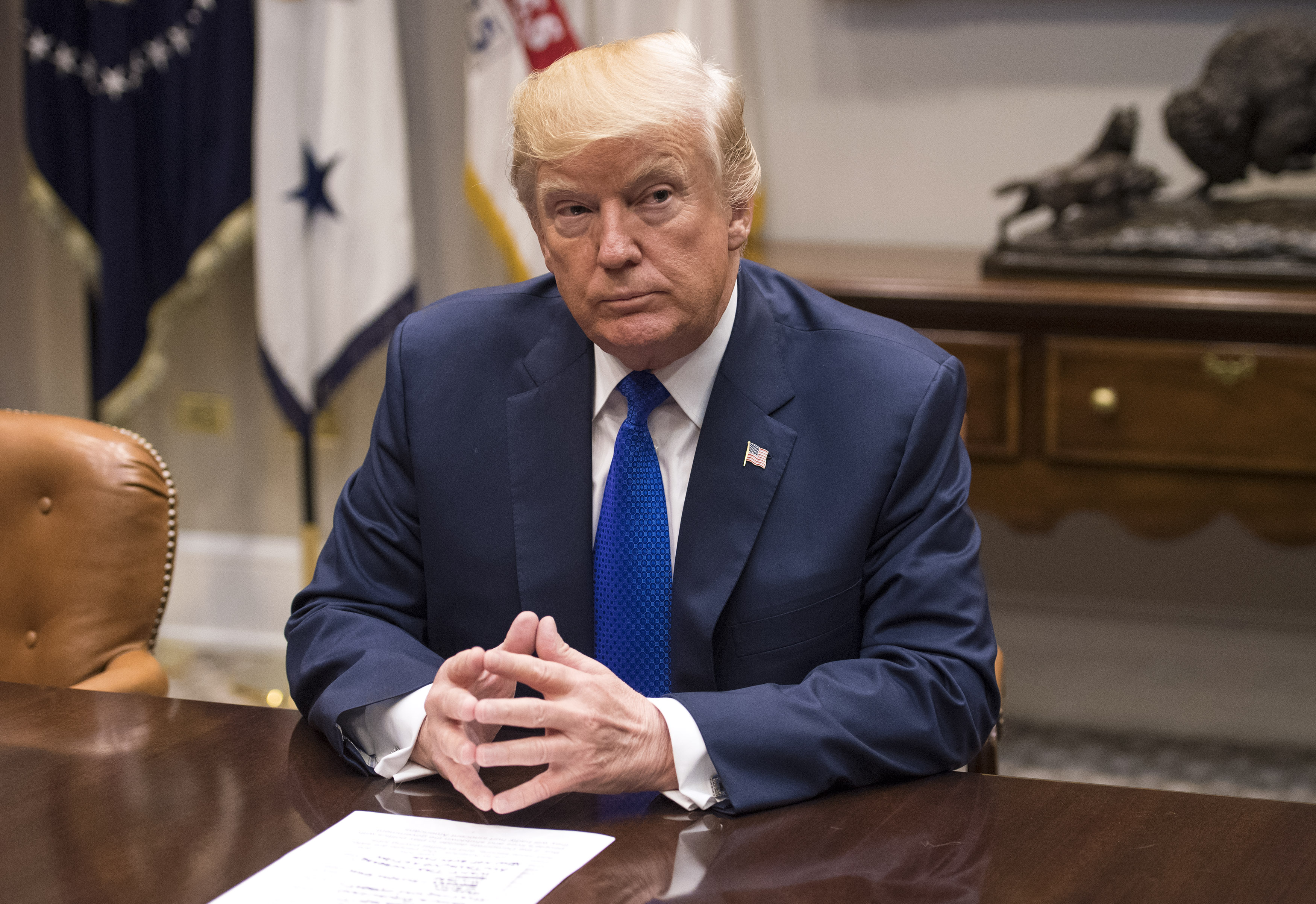 The Senate will vote on the latest version of their revamped tax plan as early as Friday. This afternoon, the Senate Budget Committee passed the tax bill along party lines, voting by 12-11 and clearing the way to move forward with a full Senate vote. However, a number of Senators reluctant to support the bill threaten the possibility of it passing. Assuming the Democrats are unanimous in their opposition to it, Republicans can only afford to lose two votes.
Republican Sens. Bob Corker (Ten.), Jeff Flake (Ariz.), James Lankford (Okla.), Jerry Moran (Kan.), Susan Collins (Maine), Ron Johnson (Wis.), and Steve Daines (Mont.) have publicly opposed or voiced concern over the bill. Trump held a luncheon Tuesday afternoon in an attempt to unify his party in support of the tax bill, the passing of which would represent a major legislative win for his young administration. Sens. Johnson and Corker, who were previously undecided, told CNN they would vote in favor of the bill. Not long after the Republican luncheon, the Senate Budget Committee's approval was announced.
Sen. Collins, though not thoroughly convinced, reported that the meeting with Trump alleviated some of her concerns. "I believe that a lot of my concerns, it appears, are going to be addressed and that I'm going to be getting the opportunity to offer amendments on the Senate floor," she said, referring to her goals of mandating $10,000 of deductible property taxes and stabilizing health insurance prices under the new plan.
Democratic leaders Nancy Pelosi and Chuck Schumer boycotted a Tuesday meeting with Trump and GOP leaders, citing that Trumped tweeted that their differences on tax policy were irreconcilable. "I don't see a deal," Trump tweeted, insinuating he would not negotiate with Democrats.
"Given that the president doesn't see a deal between Democrats and the White House, we believe the best path forward is to continue negotiating with our Republican counterparts in Congress instead. Rather than going to the White House for a show meeting that won't result in an agreement, we've asked Leader [Mitch] McConnell and Speaker [Paul] Ryan to meet this afternoon. We don't have any time to waste in addressing the issues that confront us, so we're going to continue to negotiate with Republican leaders who may be interested in reaching a bipartisan agreement," the two Senators wrote in a joint statement.
Republicans, whose thin majority has foiled multiple attempts to reform health care, are currently facing intense pressure to deliver legislative successes on Capitol Hill. The question remains as to whether Republicans will be able to accumulate 50 votes in favor of the massive tax reform plan after coming up short in their effort to repeal the Affordable Care Act.