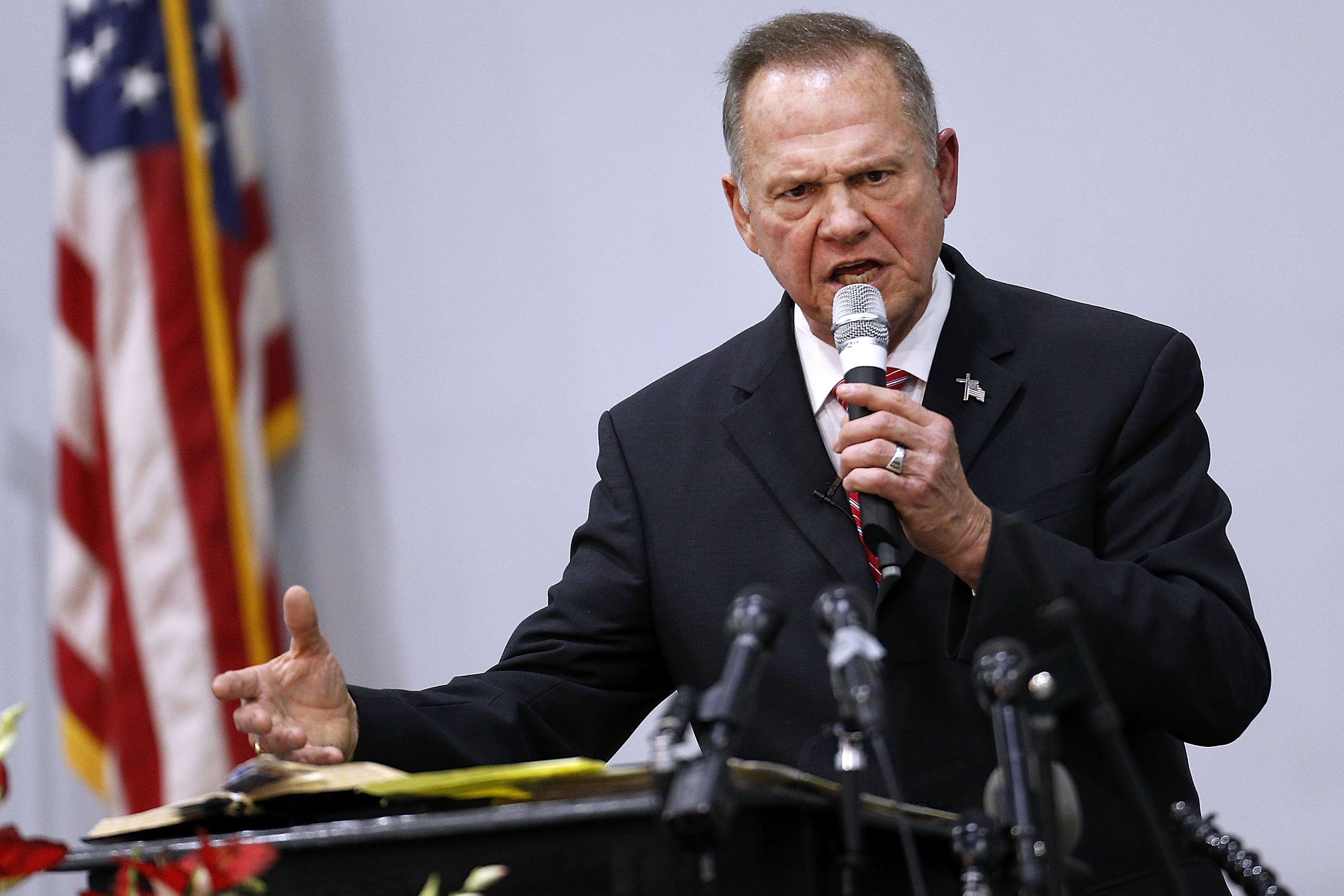 Republicans seem desperate to hold on to Alabama—some even standing by Roy Moore, a candidate accused of the worst sins—perhaps because they think they need the seat to hold onto the U.S. Senate. But Republicans won't only keep the Senate in the 2018 midterm elections; they will likely expand their majority. Her's why.
Vulnerable GOP Seats Are Few and Far Between
With Alabama in play, nervous Republicans are worried that other GOP strongholds will fall, but they won't. Republican seats in Mississippi, Nebraska, Texas, Utah, and Wyoming are safe. And even if Utah Sen. Orrin Hatch retires, Mitt Romney can't wait to run for his seat.
Only GOP retirements in Arizona (Jeff Flake) and Tennessee (Bob Corker), and a reelection in one contested state (Nevada) held by a Republican provide Democrats with any hope. But in 2016 Republicans won Tennessee by double-digits and Arizona by five points. And as long as Nevada Sen.Dean Heller isn't ousted by a ultraconservative candidate in the primary, Republicans will likely hold all three.
Several Democratic Seats Are in Trouble
Whereas only one Republican faces a true fight in 2018, multiple Democrats are in trouble. Several rode then-President Barack Obama's coattails in 2012 in Republican-leaning states. Among these, Sens. Claire McCaskill (D-MO) and Joe Donnelly (D-IN) in particular will be lucky to win another term.
Additionally, Montana Sen. Jon Tester barely captured 50 percent of the vote in his reelection bid in 2012, and Trump took his state by double-digits. North Dakota Sen. Heidi Heitkamp faces a similar dilemma; she won a narrow victory six years ago, and Trump won her state handily. West Virginia Sen. Joe Manchin is as likely to lose his seat as he is to win another term. Trump won his state by almost 20 points. Both Florida Senator Bill Nelson and Ohio Senator Sherrod Brown have attracted tough opponents, and both states swung Republican in 2016. Michigan Senator Debbie Stabenow, Wisconsin Senator Tammy Baldwin, and Pennsylvania Senator Bob Casey Jr. are safer, but their states also went Republican in 2016.
In total, ten Democratic senators are running for reelection in states Trump won.
Democrats Have to Keep an Eye on Other Races
There are also reelection races in five states that Hillary Clinton won by less than six points. These include Connecticut Senator Chris Murphy, Delaware Senator Tom Carper, Minnesota Senator Amy Klobucher, New Mexico Senator Martin Heinrich, and Virginia Senator Tim Kaine. Maine Senator Angus King, an independent who caucuses with Democrats, is also in a similar position.
There's also Sen. Bob Menendez. New Jersey went for Democrats, but Menendez is dogged by ethics scandals.
Why Alabama Doesn't Matter
In 2018, Democrats have to defend 17 seats, and Republicans only have to worry about three. Therefore, the pressure on Alabama is little. With such advantages, the party can afford to let Moore fail.
John A. Tures is a professor of political science at LaGrange College in LaGrange, Ga. He can be reached at jtures@lagrange.edu. His Twitter account is JohnTures2.