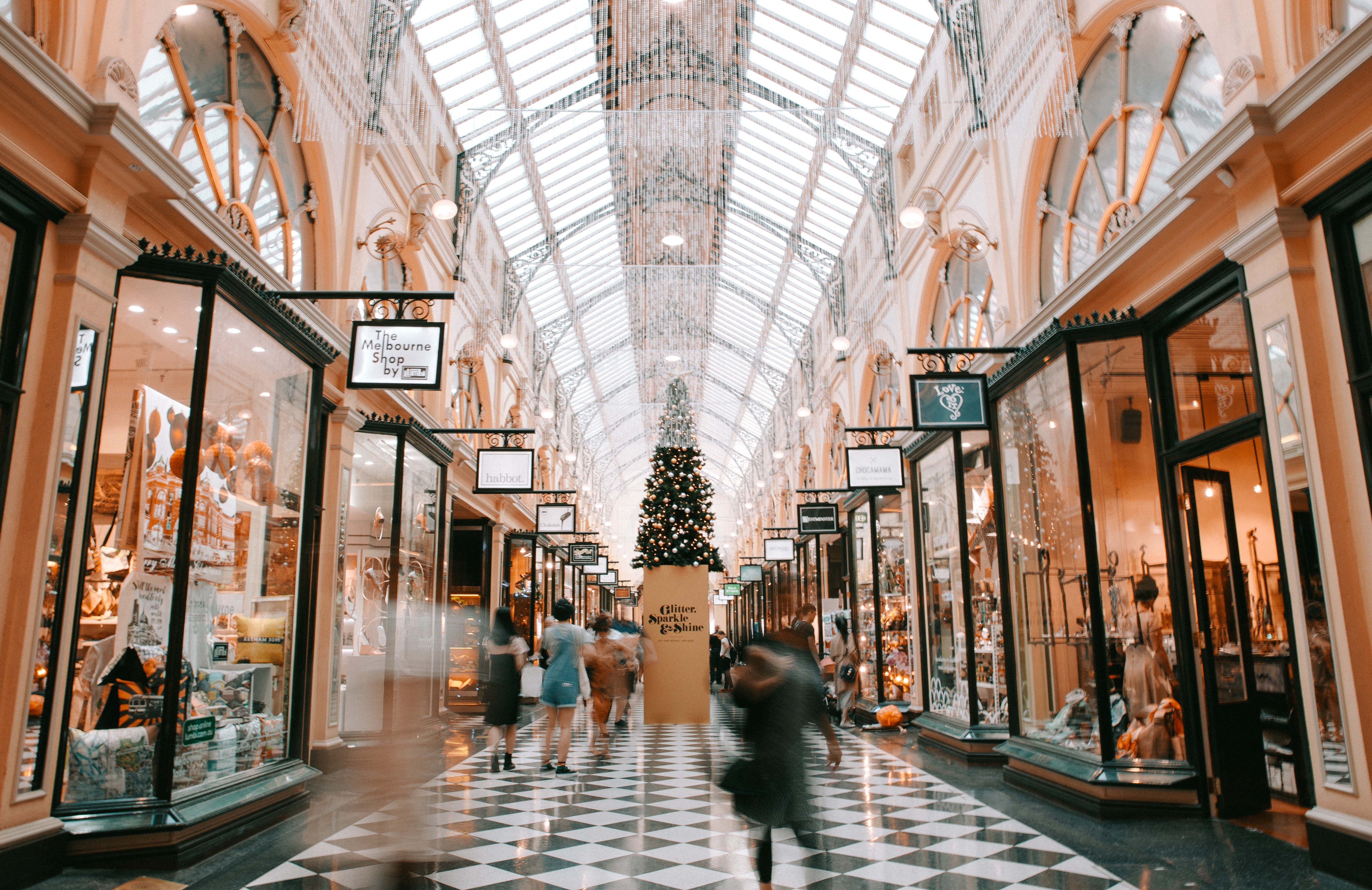 Once the Thanksgiving turkey has been devoured, the final slice of pie has been served and the leftovers have been packed away in the fridge, there are still two American traditions to tackle: Black Friday and Cyber Monday. And this year, it looks like the consumerist holidays will be even bigger than ever before.
"The two shopping holidays are merging into this week of savings. People are shopping the whole week and doing a lot of research on what they need to buy, [and] where they can find the best deals," explains Sara Skirboll, the shopping and trends expert at RetailMeNot. Seeing as the major shopping deals are now offered for such a long time, the retail authority is giving the event a whole new name: Cyber Week.
Here's what else to expect from Black Friday and Cyber Monday in 2017—and how to navigate your shopping experience like an expert, with tips from Skirboll.
Buy your technology on Black Friday.
Skirboll recommends buying tech items, "like devices, laptops, tablets, FitBits amd earbuds" the day after Thanksgiving. This is when you'll get the best deal on technology gifts, but keep in mind that they might sell out fast—so act quick!
Location, location, location.
If you're venturing out on Black Friday, start your shopping in the back of the store. "Everyone starts at the front, especially if it's a big sale," Skirboll pointed out. "But if you start from the back of the store, it's less picked over and then you have your pick of the litter."
As for Cyber Monday…
Keep an eye on designer clothing, personal services (like Shutterfly or massage packages) and big box, multi-category stores. These are the spaces that offer the steepest discounts, starting on Monday, November 27.
Be an organized shopper.
In order not to spend your entire savings on a single holiday shopping spree, Skirboll suggests planning ahead, by making a list of people you're shopping for. Be sure to brainstorm a few gift ideas for them and then set an estimated budget for each person. This will help you stay on track with your shopping and will ensure that you don't forget anyone on your list.
If you really want to be organized, create a spreadsheet that you update after each purchase, being sure to note the prices, confirmation numbers, tracking numbers and estimated arrival date of each gift. You don't want any presents to get lost in the shuffle!
Read the fine print.
Of course, you want to give your husband/best friend/great aunt/co-worker a gift they will appreciate. But just in case they don't love your selection or need a different size, it's nice to provide your loved ones with the option to return or exchange on their own terms. Review the return policies, or ask a sales associate, before checking out—make sure to hold on to all receipts and ask for gift receipts, where available.
Want a new designer bag? Now is the year to buy it.
"We have hundreds of thousands of deals at Retailmenot and I work with our analysts really closely, to look at who's offering the best deals. This is the first year that we've ever seen designer clothing be discounted so heavily," says Skirboll. She anticipates sales of designer dresses, shoes, bags, accessories and more reaching up to 40 percent off, so don't be afraid to buy yourself something special this year.
But don't revamp your house—just yet.
While she thinks that splurging on a new TV (or any other type of technology) is a great move, Skirboll warns that you should wait until after the holidays to redecorate the rest of the living room. "Research suggests you're going to save the most money on carpet and flooring, furniture and linens in January," she explains.