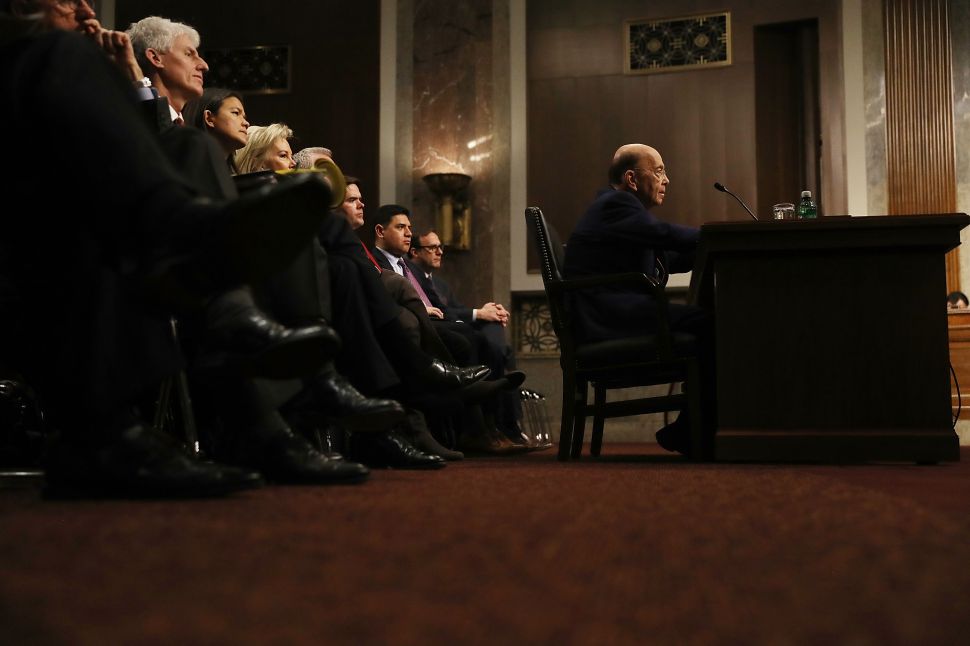 Karl Marx famously defined capital as value through motion. To make capital work in a complex global economy of markets, derivatives, and computer analyses, wealth is accumulated, inherited, invested, divested and diversified through assets, companies, holdings and trusts. The motion never stops, and that is partly what makes it consolidated in the hands of so few. But capital's invisibility is compromised in today's global networks—cyber-attacks and information leaks allow journalists to piece together the financial relationships among the powerful.
Like the Panama Papers (which led to the resignation of one prime minister last year while unmasking the wealth of associates close to Russian President Vladimir Putin), the Paradise Papers leak came through a duo of reporters at the German newspaper Süddeutsche Zeitung. The core of the leak totals more than 13.4 million documents focusing on the Bermudan law firm Appleby, a 119-year old company catering to blue chip corporations and the wealthy. The firm has offices in tax havens around the world, including the British Virgin Islands, the Cayman Islands, Seychelles, Hong Kong, and Shanghai. Although American companies and businessmen dominate Appleby's client list, most are tied to foreign governments and companies. Here are five revelations from the leaks pointing towards international oligarchy:
U.S. Commerce Secretary Wilbur Ross has ties to Putin's son-in-law. President Donald Trump's commerce secretary currently maintains a financial stake, estimated between $2 million and $10 million, in the shipping firm Navigator Holdings. Navigator earns millions of dollars a year transporting gas for the Russian energy company Sibur, whose owner includes Russian President Vladimir Putin's son-in-law Kirill Shamalov. Corporate records show Navigator increased its business with Sibur starting in 2014, as the United States and European Union imposed sanctions on Russia to deter Putin's expansion in eastern Ukraine. Although a Ross spokesman said Sunday that the commerce secretary had recused himself from "any matters focused on transoceanic shipping vessels," lawmakers are raising concerns over why Ross did not disclose these investments during his confirmation hearing.
Russia state-owned banks invested heavily in Facebook and Twitter. Russian billionaire Yuri Milner invested hundreds of millions of dollars in Facebook and Twitter (at one point Milner's companies owned more than 8 percent and 5 percent respectively). But the investment banks financing Milner's ventures were controlled by the Kremlin, and were obscured through a labyrinth of offshore shell companies. Russian state-owned media agencies Sputnik and Russia Today also bought ads on Twitter, while Russian troll factories promoted disinformation campaigns through social media.
Apple amassed over $128 billion in offshore, untaxed profits. After Apple's then chief executive Tim Cook appeared before the U.S. Senate investigative subcommittee in 2014 for shifting company profits into Irish "ghost companies," the company sought tax refuge in the English Channel island Jersey. Over the past 10 years, Apple has accumulated more than $128 billion in offshore profits—untaxed.
The Queen of England used offshore accounts to invest in shady companies. Not even royalty is above the international constructs of new money. Queen Elizabeth II has investments in several offshore funds amounting to £10m ($13 million), a small amount of which ended up as investments in BrightHouse, a chain accused of irresponsible lending, and Threshers, a now defunct licensing chain.
Canadian Prime Minister Justin Trudeau's top advisor shifted money offshore. Although Justin Trudeau promised to do a "better job of getting tax avoiders and tax frauders," the prime minister's advisor and chief fundraiser Stephen Bronfman (heir to the Seagram fortune) stashed millions of dollars in the Cayman Islands and Israel.
While none of these offshore accounts are illegal, the web of shady business deals, investments, and wealth consolidation points toward a rigged international order architected in secrecy. The politicians who decry shell companies and globalism are actually among the system's greatest beneficiaries, whether they masquerade as Trumpian populists, Canadian progressives or moderates. As investigations into the world's elite continue, more powerbrokers will stumble from the shadows of international finance into the spotlight. And when they do, global capitalism will thrash ever more dangerously, temporarily reseting itself before further expansion.
Follow Davis Richardson on Twitter