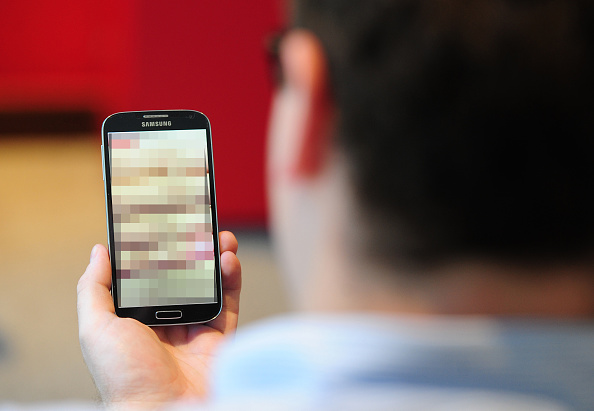 The City Council passed legislation on Thursday afternoon that would make "revenge porn" — the practice of sharing sexually explicit videos or photos of an individual without their content — a crime.
The bill, introduced by Queens Councilman Rory Lancman in September 2016, makes it a misdemeanor to disclose or threaten to disclose intimate images of another person without his or her consent and with the intent to cause harm. Offenders would face up to one year in jail, a $1,000 fine, or both. The Council voted unanimously to pass the bill.
During the Council's monthly pre-stated meeting, Lancman said that "revenge porn" is a 21st century form of sexual assault used by some to embarrass or humiliate victims.
"This is the kind of legislation that shouldn't be necessary but unfortunately it is," he said. "More women and occasionally men have had their most private photos and videos shared publicly without their consent in an attempt to traumatize, humiliate or punish them."
He noted the impact of the act on domestic violence victims.
"Indeed, domestic abusers are increasingly using the threat of sharing such images to coerce and manipulate victims to stay in a dangerous relationship, to seek custody of shared children or as another means to shame and terrorize their partner," Lancman continued.
The legislation, inspired by a state bill by Queens Assemblyman Edward Braunstein, also allows victims to seek compensatory and punitive damages, injunctive relief and attorneys' fees.
State law prohibits people from taking photos or videos of an individual in intimate or sexual situations without their consent but it allows it if they were taken consensually.
In April, the Council's Committee on Public Safety held a hearing to formally weigh in on the legislation. The committee heard testimony from district attorneys, advocates and the NYPD. Both the Police Department and Mayor Bill de Blasio support the legislation. The mayor must sign the bill for it to become law.
Thirty-eight states plus the District of Columbia currently have laws that specifically combat "revenge porn," according to the Cyber Civil Rights Initiative.