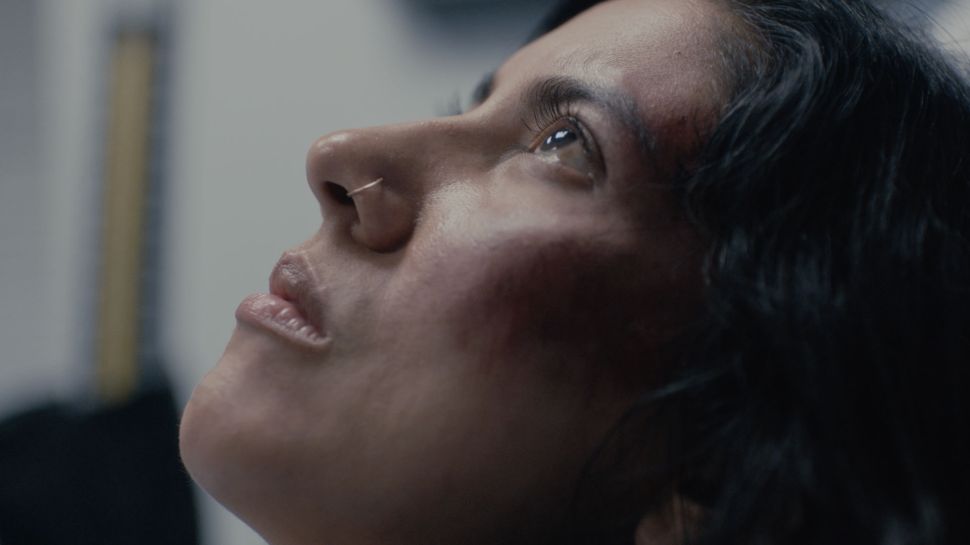 Inundated by a rape a day in Law and Order: SVU re-run marathons, I thought I'd learned everything there is to know about how women (and a few men) feel in the grim aftermath of sexual assault. The Light of the Moon is an independent film that offers few revelations on the subject, but with abuse, assault and rampant celebrity allegations of nonconsensual misconduct dominating the headlines in movie news, you can't say it's a topic that has lost its relevance. The film takes a hard, responsible and sobering look at a familiar subject with fresh, frank eyes. It's not for the squeamish, but required viewing for anyone with a conscience and the need for justice.
Simply structured and gratefully devoid of sociological preaching, this feature-length film debut by writer-director-editor Jessica M. Thompson looks through a glass darkly and involves the viewer emotionally with an astonishing impact. On her way home alone from work, Bonnie, a promising Brooklyn architect, is brutally beaten and sexually assaulted. Traumatized to the point of hysterics, she locks herself in the apartment she shares with her long-time boyfriend Matt and does all the right things—wrapping her underwear in plastic for DNA evidence, hiding her clothes, drawing her bath, and trying to hold onto her sanity after the shock of what just happened.
When handsome, pragmatic and non-judmental Matt comes home and sees her bloody face, he gets to the truth fast and, ignoring her objections, insists on calling the police. The embarrassing procedures so familiar to viewers of SVU follow—the rape kit, the tetanus shots, the tests for HIV—and then, the psychological damage sets in. The black eyes and bloody bruises heal quickly enough, but a return to normalcy at home and work is slower. Already in denial of what has happened to her, Bonnie's relationships at the office grow testy, her temper explodes when least expected, and her intimacy with Matt is compromised. She rejects therapy. She cringes when anyone offers sympathy or reassurance. She jumps when a hand touches her affectionately. The movie is about choices, alternatives, and how one woman regains control and balance through patience, trust and courage.
---

The Light of the Moon ★★★
(3/4 stars)
Directed by: Jessica M. Thompson
Written by: Jessica M. Thompson
Starring: Stephanie Beatriz, Michael Stahl-David, Conrad Ricamora and Catherine Curtin
Running time: 98 mins.

---
As Bonnie, newcomer Stephanie Beatriz has an admirable dignity, even in her angriest and most distraught moments, and the excellent and appealing Michael Stahl-David, who plays Robert F. Kennedy in LBJ, has an uncommon strength any girl would consider herself blessed to lean on. Director Thompson has intelligence and candor to spare. The title of this movie makes no sense, but in The Light of the Moon she threads the psychological pieces in the aftermath of a violent crime together admirably, holding a viewer's unwavering interest in a subject that is rarely examined with so much guileless probity.