Rihanna reportedly just listed this home for sale. Click through to see inside.
Compass
She apparently bought the house in an under the radar deal, back in August.
Compass
One of the bathrooms.
Compass
The main house is comprised of four bedrooms suites.
Compass
It's 2,651 square feet.
Compass
The kitchen is open to a family room.
Compass
Rihanna bought a bigger house in the Hollywood Hills this year.
Compass
One of the bedrooms has a small, private balcony.
Compass
The pool is surrounded by a wooden deck.
Compass
There's a one-bedroom guest house on the property.
Compass
The home is situated behind a gate.
Compass
The guest house has an open dining area and kitchenette.
Compass
There's a cabana outside.
Compass
It's unclear if Rihanna ever actually moved in.
Compass
Rihanna is ready to sell a house no one even knew she owned.
Rihanna purchased the two-story Spanish-style West Hollywood villa in August, Variety reported, in a very secretive deal. But a mere three months after buying the gated 2,651-square-foot abode for $2.75 million, Rihanna is attempting to flip it for just $2.85 million.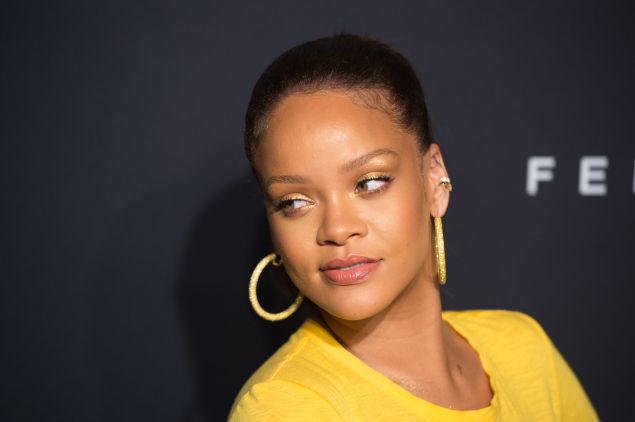 The main house is composed of four bedrooms, all with en-suite bathrooms and French doors, per the listing held by Compass broker Jackie Smith, and at least one with a private terrace. The open kitchen is filled with high-end appliances and there's a white island breakfast bar.
In addition, there's a guest house with an open outdoor dining and lounge area, plus a private bedroom suite and bathroom and a kitchenette. There's a courtyard and gardens upon entering the property, and the pool is surrounded by a full wooden lounge deck—there's even a cabana.
It's not the only property Rihanna might be leaving soon—her longtime Chinatown penthouse in New York, which she has been renting for the past four years, is now on the market. But perhaps she planned on this home as an investment property all along—she did, after all, purchase a much larger six-bedroom, 10-bathroom Mediterranean-style estate in the Hollywood Hills for $6.8 million earlier this year.