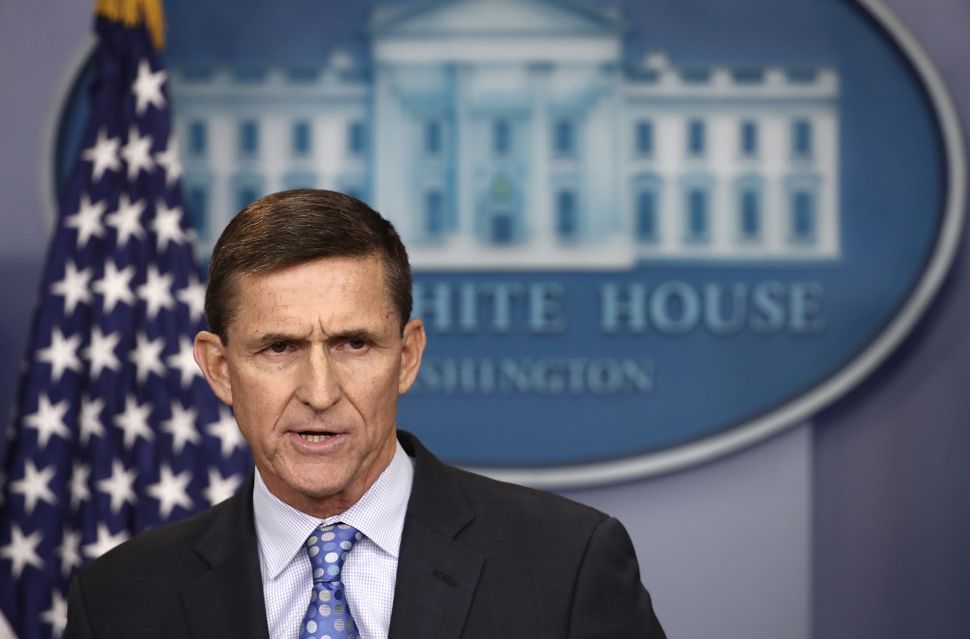 Special Counsel Robert Mueller is examining another shady overseas plot connected to former presidential advisor Michael Flynn. The Wall Street Journal reports that Mueller is investigating Flynn's alleged plot to forcibly deliver a Muslim cleric living in the U.S. to Turkey in exchange for $15 million. Under the alleged proposal, Flynn and his son, Michael Flynn Jr., were tasked with delivering Fethullah Gulen to the Turkish government. Turkish President Recep Tayyip Erdogan views the cleric as a political enemy, accusing him and his supporters of being a terrorist network, and has long pushed the United States to extradite him.
Federal agents have questioned four individuals connected to the plot about a mid-December meeting at the 21 Club in Manhattan. At the restaurant, Flynn and representatives of the Turkish government reportedly discussed kidnapping Gulen from his home in Pennsylvania and transporting him via private jet to the Turkish prison island of Imrali. The alleged meeting came after Flynn was hired by President Donald Trump's campaign following an earlier discussion in September where Turkish officials first raised the possibility of removing Gulen.
At the September meeting, held in a hotel room, Flynn was accompanied by former Trump advisor and CIA Director James Woolsey Jr. Flynn later claimed he informed the U.S. government about the meeting by notifying Vice President Joe Biden through a mutual friend, who confirmed to The Wall Street Journal that he had relayed the message. Woolsey stated that he turned down a consulting fee from Flynn's company based on what transpired.
Though it is unclear if money was exchanged at either meeting, sources told the outlet that investigators are looking into whether Flynn's work on behalf of the Turkish government violated the Foreign Agents Registration Act, which requires people to disclose their dealings with foreign governments.
The indictment of former Trump campaign chairman Paul Manafort over charges unrelated to Russian interference in the 2016 election has established a new precedent in the justice system. As Mueller investigates the White House, he exposes the darker pipelines connecting it to totalitarian regimes. Although Trump claimed "the American Dream is dead" during the campaign trail, the more visible erosion involves the longstanding myth of American hegemony.