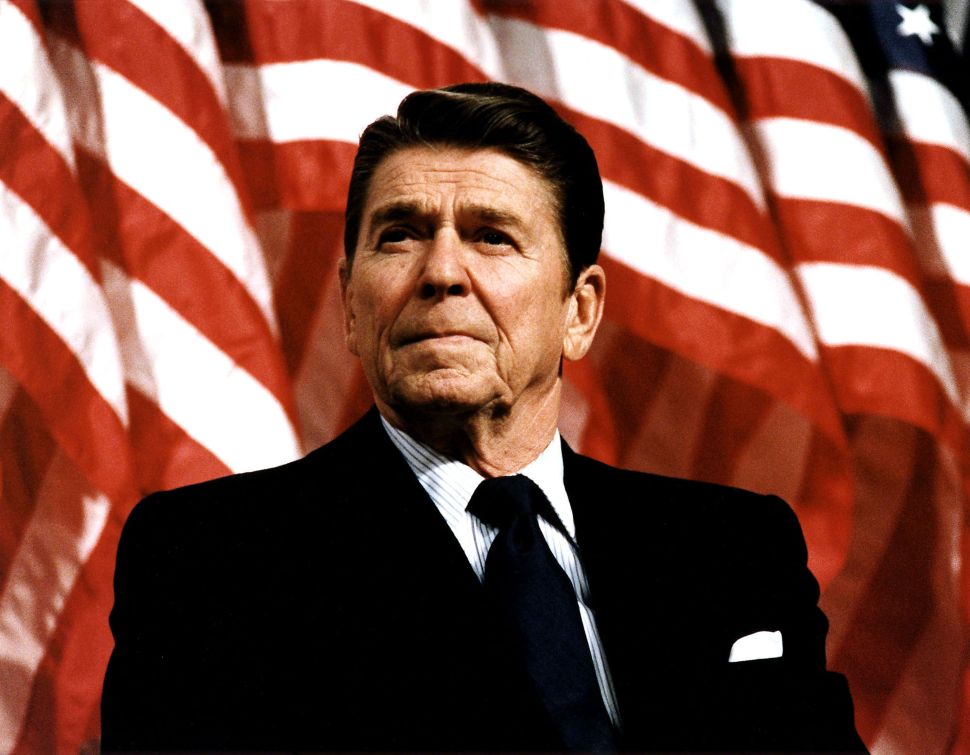 People love their politicians. Gary Oldman is this year's Oscars frontrunner for his turn as Winston Churchill in Darkest Hour, Chris Pine is set to star as Robert F. Kennedy in a new Hulu miniseries and now USA Network is developing a limited series around Ronald Reagan. Just don't tell the History Channel, which has Rise of Reagan coming up as part of its U.S. presidents anthology series The Commanders.
Deadline reports that the former president's daughter, Patti Davis, is executive producing the series, making it the first project to have direct involvement from a member of the Reagan family. Former Empire co-executive producer David Rambo is in talks to oversee the project as writer.
Per the outlet, the project is described as "an intimate exploration of what made Ronald Reagan an American paragon, beloved husband and complex father, chronicling his early days as a lifeguard, his tumultuous years in Hollywood, and his triumphs and tragedies as President."
Political intrigue, family drama and a touch of Hollywood? We could get behind this. As one of the most beloved presidents in this nation's history, Reagan is a prime subject for a thorough creative deconstruction. Hollywood has long had a love affair with painting complicated portraits of conic figures.
Rambo, who also recently served as co-executive producer on TNT's short lived William Shakespeare drama Will, is quite familiar with Reagan's life. He wrote the one-man play The Lifeguard, which shuffled back and forth between Reagan's younger years working as a lifeguard and his four summit meetings with Mikhail Gorbachev.
No word yet on when audiences can expect this new Reagan project to premiere on USA Network.