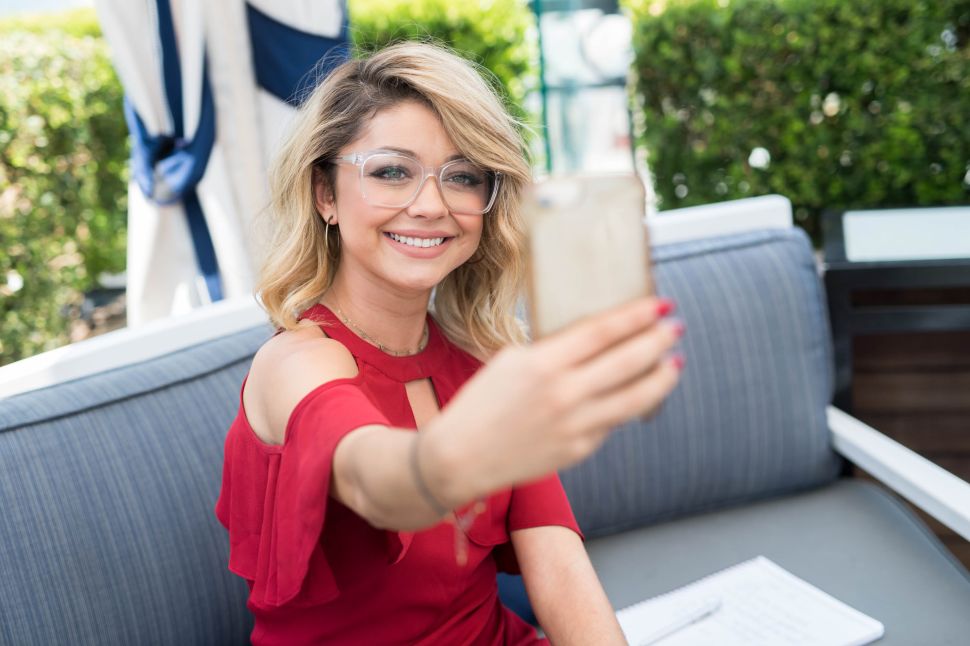 Here's a fun fact you might not know about the Modern Family character Haley Dunphy: she's bisexual.
Actress Sarah Hyland, 26, was interacting with fans on Twitter on Wednesday when one asked if Haley is bisexual.
Hyland makes sure to note that she is not speaking for the show's writers, who created the character. Modern Family co-creators Steven Levitan and Christopher Lloyd have not yet publicly commented on Hyland's big reveal. However, the news went over well with fans, who responded positively on Twitter.
"Yay! Go Sarah! I'm bi and proud," one user wrote while another tweeted, "This made me tear up a lil thank you love." Others also replied with encouragement and support.
However, the character has yet to show an overt interest in women in the show. Over the course of Modern Family's nine seasons, she has had nine boyfriends. But there's still time as the series isn't expected to end until after season 10.
"Our original goal was to just stay on the air," Levitan told Deadline. "After awhile though, we felt we may be in control of our own fate, and 10 sounded like a nice round number."
LGBTQ representation on television still isn't as inclusive as some would like, but has been improving in recent years. The Disney Channel just revealed its first ever gay character in the season two premiere of popular series Andi Mack and Ryan Murphy has put together the largest cast of trans-actors for the upcoming FX series Pose.
Also on Wednesday, Hyland called out Life & Style magazine for reporting that she had undergone plastic surgery.