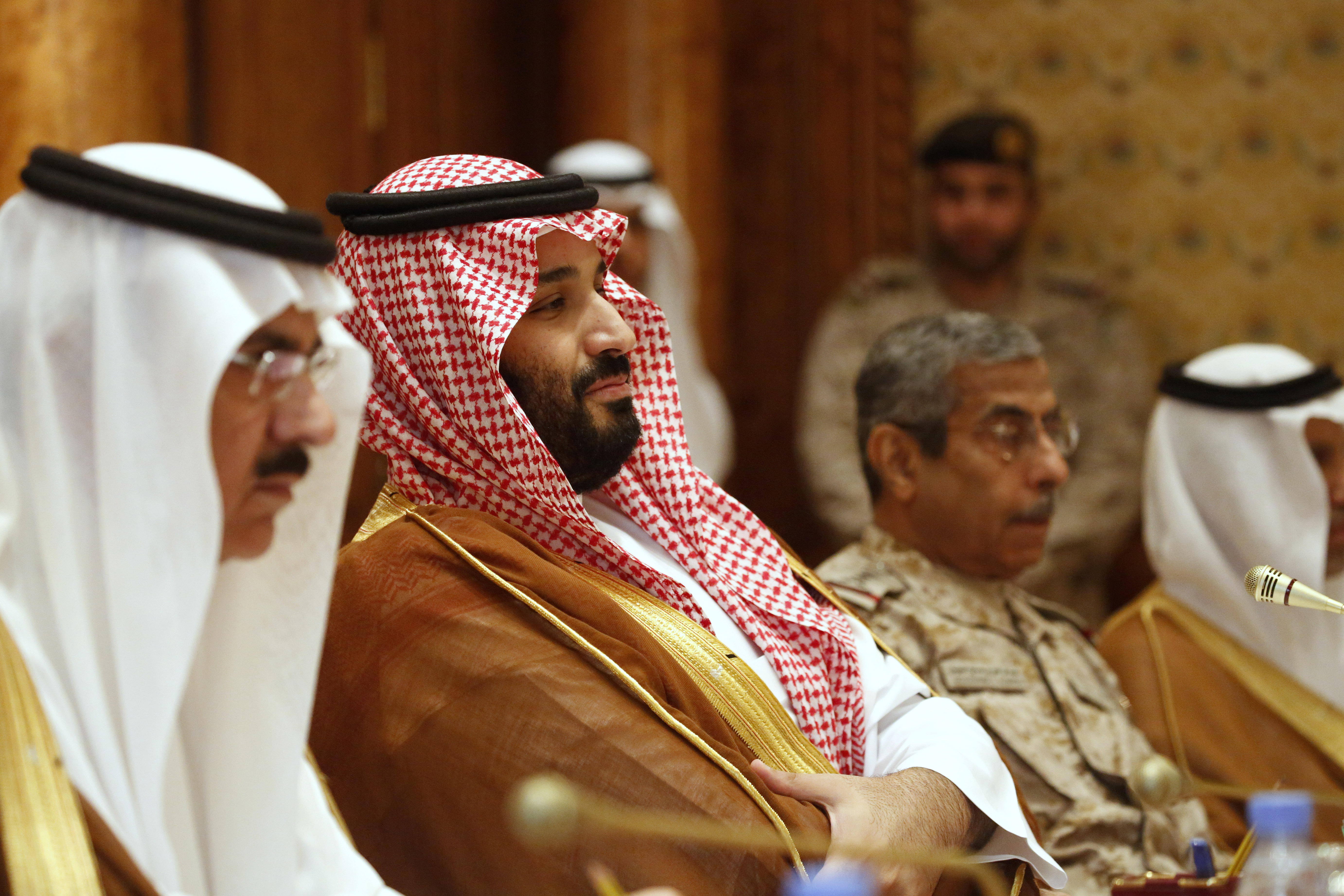 Crown Prince of Saudi Arabia Mohammed bin Salman has initiated a swift consolidation of power within the past few days. After two years in power, bin Salman's newly instated anti-corruption squad has gone after countless princes, ministers, and high-profile businessmen. The massive purge is unprecedented in the Kingdom's 85-year existence.
"It's the equivalent of waking up to find Warren Buffett and the heads of ABC, CBS and NBC have been arrested… It has all the appearances of a coup d'état. Saudi Arabia is rapidly becoming another country. The kingdom has never been this unstable," a former U.S. senior official told The New Yorker.
Commonly referred to as MBS, the 32-year-old ruler has fastened ties to President Donald Trump, who tweeted on Monday night, "I have great confidence in King Salman and the Crown Prince of Saudi Arabia, they know exactly what they are doing."
MBS has supported the possibility of war with Iran and has long sustained the idea that negotiating with the country is impossible.
"We are a primary target for the Iranian regime," he said in a televised interview in May. "We won't wait for the battle to be in Saudi Arabia. Instead, we'll work so that the battle is for them in Iran."
Since the crackdown on Saturday, the Kingdom's rhetoric against neighboring countries Iran and Yemen has ramped up. First, the Kingdom blamed Iran for a missile attack on Riyadh from Iran-allied Yemen that was halted by the Patriot anti-missile system, a United States counter-attack program. The Kingdom called it "direct military aggression by the Iranian regime and may be considered an act of war."
As a clear warning signal, Saudi Arabia demonstrated power over Lebanese politics when the Saudi-allied Lebanese Prime Minister Saad al-Hariri stepped down on Saturday, blaming the decision on Iran. al-Hariri presided over Hezbollah, the Iranian-backed militant Shi'ite group in Lebanon. By stepping down, he has abandoned ties to Iran and blatantly chosen sides.
In a meeting last march with Trump, the two allies declared Iran as the number one threat to peace in the Middle East. Now, conjoined U.S. and Saudi aggressions against Iran have reached a climax. As Riyadh finds itself in a war with Iran's allies in Yemen, the United States is becoming increasingly entangled in the web of conflict between Saudi Arabia, Yemen, Iran and Hezbollah. As war between Saudi Arabia and Iran grows more likely, the Trump administration's stance remains to be seen—aside from speculation on Donald Trump's Twitter feed.
Francesca Friday is New York City-based National Politics contributor for Observer. Follow her on Twitter: @friday_tweets_