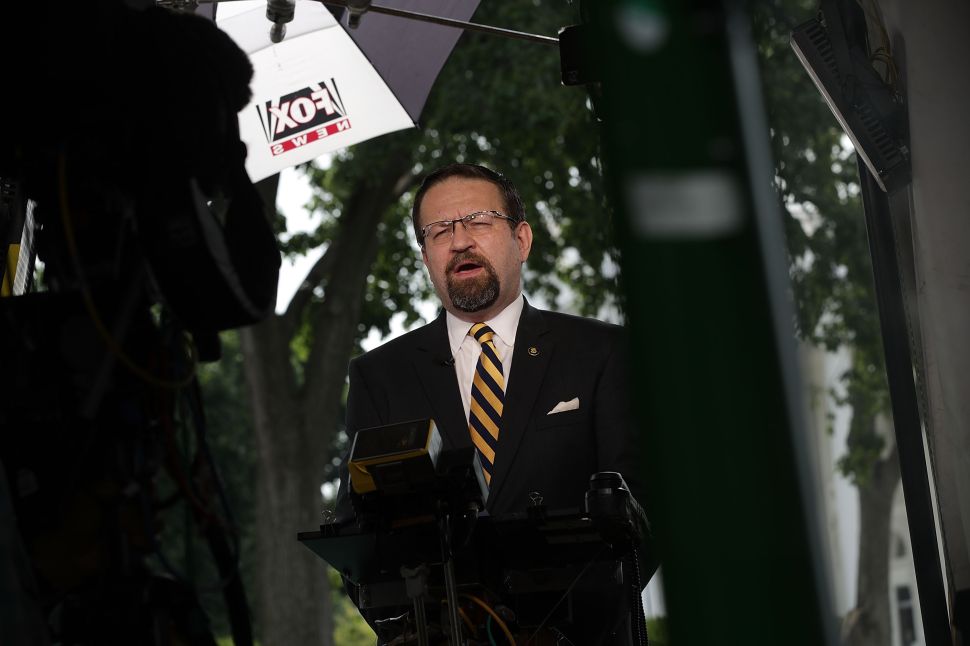 Anthony Scaramucci worked with the Trump Administration for less than two weeks and managed to squeak out some nice television air time from the gig, so why can't Sebastian Gorka parlay his seven months at the White House into a cushy role at Fox News?
Sean Hannity announced on his radio show Wednesday during an interview with Gorka that the former deputy assistant to the president, who left the role in August following the ouster of chief strategist Steve Bannon, would join the news network as a national security strategist.
"Welcome to the Fox family," Hannity told Gorka during the interview. "You're a true patriot hero and an amazing, amazing political analyst and strategic analyst. Thank you for being with us, and we're so happy for your success."
Gorka noted at the time of his resignation that he was frustrated with certain aspects of the administration. However, the New York Times reported that he asked to step down from the position and that it was not his decision. Upheaval at the White House? Unthinkable.
In April, the outlet also reported that Gorka "has been accused of having links to far-right groups in Europe." Gorka's father was a member in the Hungarian Historical Order of Vitéz, leading The Guardian to accuse the newly minted Fox News employee of Nazi sympathizing.
Gorka would not be the first former Trump staffer to make his way to media. Bannon re-joined Breitbart News following his exit, Sean Spicer is close to book and TV deals and the aforementioned Scaramucci is trying to drum up some interest as well.
Fox News, meanwhile, has rebounded quickly from the fallout of the Roger Ailes and Bill O'Reilly scandals. After a rough few months in the ratings to kick off 2017, the network has regained its position atop the leader board.