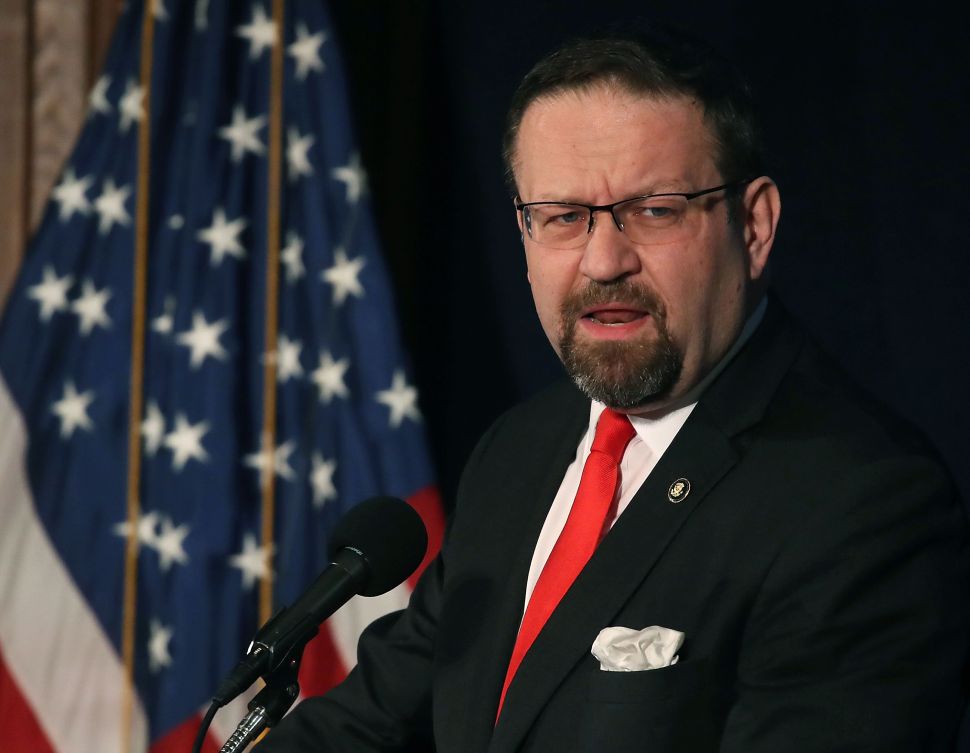 Former White House advisor Sebastian Gorka has landed on his feet since his ousting from President Donald Trump's inner-circle this past August. According to the operative's updated LinkedIn profile, Gorka joined the Heritage Foundation as a consultant in October. A spokesman for the conservative think-tank confirmed to The Hill on Tuesday that Gorka was contracted to give "a series of five foreign policy speeches to Heritage audiences," with his fourth speech occurring mid-December.
"Dr. Gorka is an independent contractor. He is solely responsible for the content of his speeches and other statements, and his views are not necessarily those of Heritage or any of its personnel," the spokesperson told the outlet.
Gorka left the White House alongside former White House strategist Steve Bannon roughly a week after the Unite the Right rally in Charlottesville, VA left three innocent counter-protesters dead. Though the Trump administration issued a statement asserting Gorka was relieved of his post, the operative told the Washington Examiner that he voluntarily left. After his departure, Gorka joined Fox News as a contributor, worked for a Super PAC run by conspiracy theorists, and tried to pick a fight with a twenty-something Mediaite reporter. Now, the former White House aide will lecture conservatives from the nation's leading free-market think-tank.