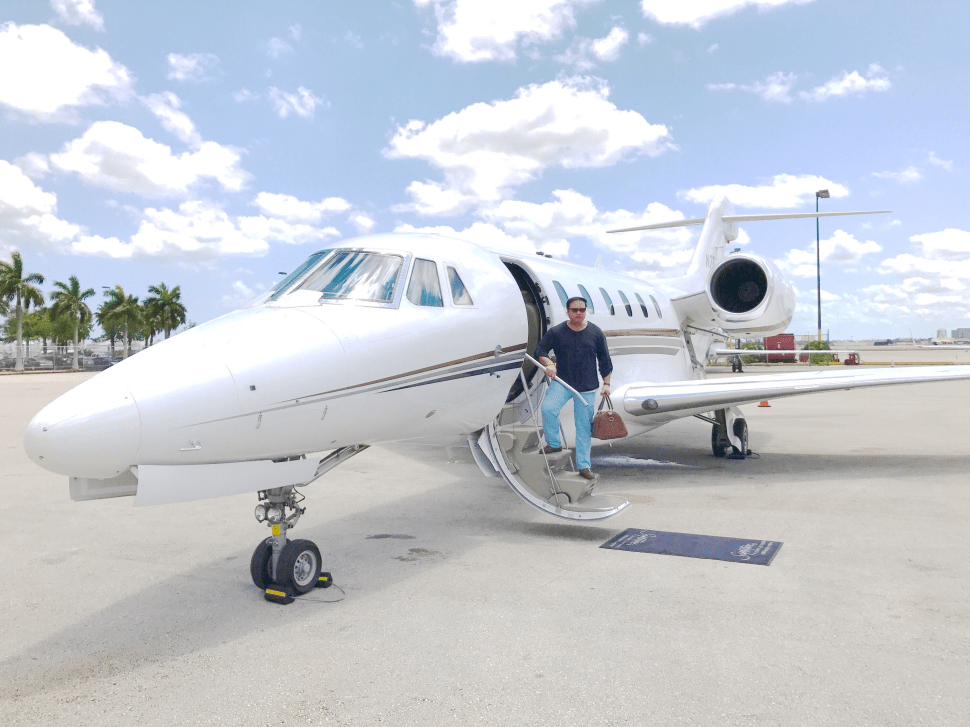 Republican lawmakers are fighting to give private jet owners a major tax cut. After passing through the House of Representatives, the GOP-helmed Tax Cuts and Jobs Act is headed to the Senate. Tucked inside the bill is a proposal providing private jet owners breaks on maintenance, storage, fueling and crew costs.
Per the Joint Committee on Taxation's description of the provision:
"Applicable services include support activities related to the aircraft itself, such as its storage, maintenance, and fueling, and those related to its operation, such as the hiring and training of pilots and crew, as well as administrative services such as scheduling, flight planning, weather forecasting, obtaining insurance, and establishing and complying with safety standards. Aircraft management services also include such other services as are necessary to support flights operated by an aircraft owner."
Besides lowering the cost of jet maintenance, the Tax Cut and Jobs Act aims to decrease the corporate tax rate from 35 percent to 20 percent in order to keep companies from moving overseas. The act aims to reduce deductions, abolish the estate tax by 2024, and simplify the tax code by collapsing the seven tax brackets down to four, among other measures.
According to the JCT, the exemption would lessen revenue by roughly $50 million over 10 years.
President Donald Trump's administration has faced PR problems over private jets, and the Tax Cut and Jobs Act has been criticized for unfairly benefitting the wealthy. In September, then-secretary of Health and Human Services Tom Price resigned after reportedly spending hundreds of thousands of taxpayer dollars on privately chartered flights. More recently, a report found Interior Secretary Ryan Zinke failed to properly document his own private aircraft trips and whether his wife paid for her own travel on the agency's official flights. Treasury Secretary Steve Mnuchin also chartered private plans, though at his own expense.
As the gap between the rich and poor grows and leaks like the Paradise Papers shine a light on offshore bank accounts, the wealthy hide in plain sight. Though anything but subtle, the Tax Cut and Jobs Act flies over citizens amid the political turbulence of the Trump era. Buckle your seatbelt, but only if you can afford it.