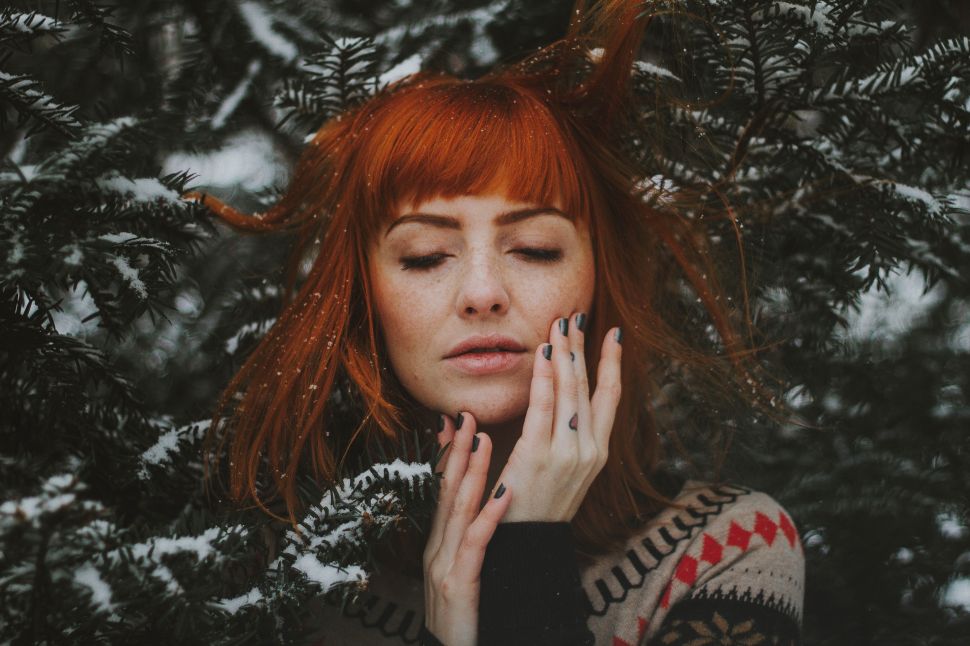 Whenever I think of beautiful makeup and hair for the holiday season the first look that comes to mind is a red lip with smokey eyes and adorned hair. This festive and dramatic combination isn't for everyone, which is why I want to help all women come up with some sophisticated and very simple hair ideas to take you through the upcoming parties, celebrations and gatherings, and on into 2018. 
One of the trendiest ways to fancy-up your hair right now happens to be one of the most traditional—braids. Today's best braids are loose. I like to use a technique called plucking the braid, which means you create the braid as normal but then pinch it out by pulling on small sections so it becomes more imperfect. This gives it an almost fairytale-like quality that could look divine with a velvet dress.
The timeless French technique of dividing hair in three sections and passing the outer edges into the middle, working from side to side and adding in new hair to each outside strand is another style that will stay put and look fantastic all night. Or you might want to try something with a loose fishtail braid. For some clients I like to spin this braid into a top knot and pin it in place. You can create your own fishtail style by putting hair up in a ponytail, taking an outside small piece, make sure it is less than half an inch, from the left side of your head, bring it to the right side middle, alternating side to side until all you hair has been used.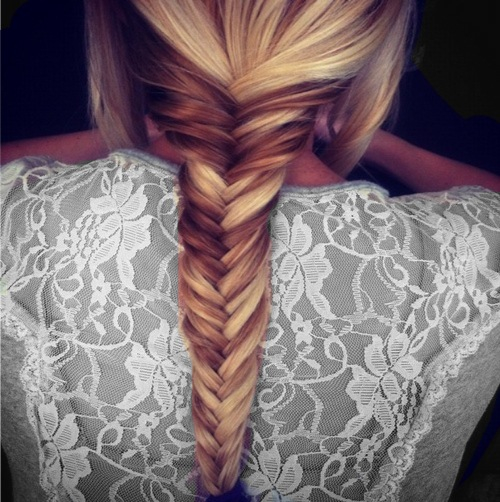 In my opinion a fresh braid style is an excellent choice for a hostess during these next few months, she can do it all while keeping the style intact, from cleaning to preparing dinner, setting a gorgeous tables and entertaining guests.
The simple ponytail is also a very beautiful way to effortlessly take your hair from day to night, while maintaining your hectic life. To keep this style looking elegant, carry a hair band, small hairbrush and a few hairpins in your bag with you go about your day. These few things will help keep your style looking chic, and you can refresh and maintain it while looking in any mirror.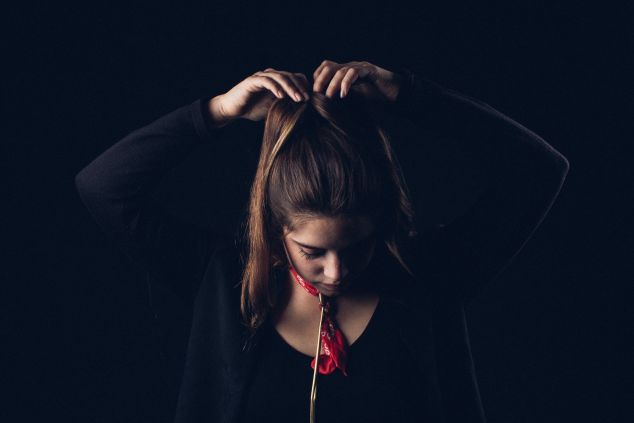 Another look I love for any hostess or partygoer is adding ornamentation to the hair using little hairpins with glitter and weaving them into a loose braid or bun. Applying a little glitter around the hairline to your freshly cut crop can take your hair from the office to a party in an instant.
The Gypsy Shrine shop carries beautiful glitters that both look and wear great. You can easily incorporate them into your look. After you style your hair, spray small sections of it liberally with a strong-holding formula, the glitter will be able to adhere while the hair is damp from the spray. During this process I like to use a wide paint brush for fine pieces, and a tweezer to apply thick glitter pieces. Again, I do think this looks really lovely at the hairline, on a part, at the nape of your neck if your hair is up or randomly weaved into curls. If you feel a bit intimidated about doing this on your own, try a simple glitter spray like the ones by BWild. But be warned, they're not that precise when applied.
If glitter isn't for you, wearing gorgeous headbands and feathers are ways you can add some quick and unique flair. I like to buy plain headbands, go to the Flower District, pick up some holiday silks and ask the florist to use their tape and glue guns to work on adhering different decorations to personalize the accessories. These types of items are great for women with shorter styles, too. Simply tease your hair up a bit and add in an accessory  on the side.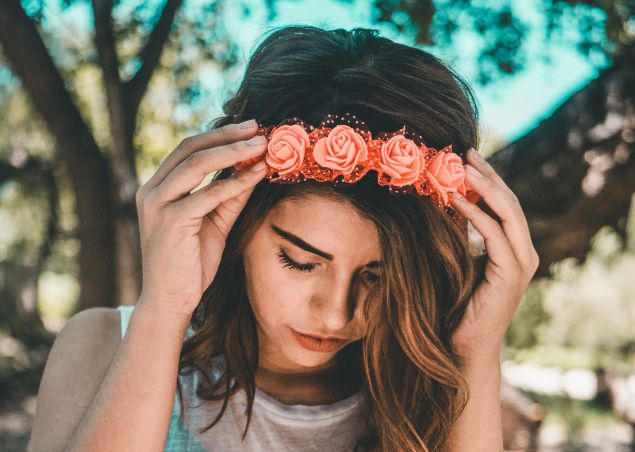 If this all seems like it would take too much time and trouble and you won't be able to make an appointment with a hairstylist, try to carry a small hair iron in your bag  as you're running around these next couple of months. This way you can create some chic waves or curls anytime you're in a bathroom.
When I'm not working on my clients this time of year I'm typically at home entertaining, one of my other great passions. What is better than enjoying time in your own place with beloved clients, co-workers, family and friends? The theme and decor at each of my gatherings change, but one thing always remains consistent. This time of year I serve my grandmother's signature spiced cider to each guest.
Paul Labrecque founded his salon and spa 1988 with a simple passion for beauty and fashion. What started as a two seat boutique salon on the Upper West Side has grown to three highly successful full service salons and spas in Manhattan, one location in downtown Philadelphia, an award-winning line of hair care products, a thriving retail and e-commerce business and a highly regarded education center for young stylists in training.