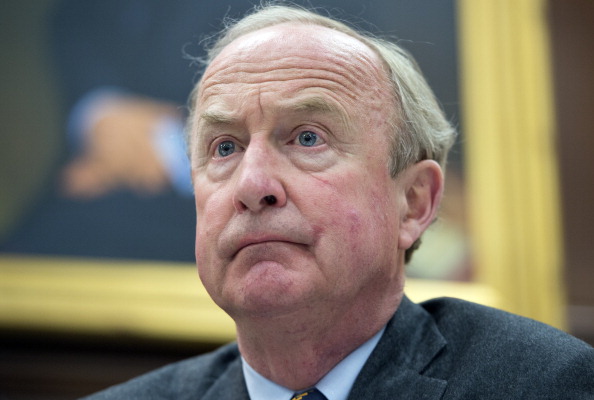 In New Jersey's 11th congressional district, 2018 has already arrived.
On Wednesday, six congressional candidates — one Republican and five Democrats — sat side by side on a stage in Morristown and tried to convince voters to support them in the upcoming 2018 midterm election. That race will likely see a Democrat face Rep. Rodney Frelinghuysen, a 22-year incumbent whose district was once considered so safe that, in 2000, filmmaker Michael Moore registered a ficus tree to run against Frelinghuysen to highlight the uncompetitive district.
But Democrats now see the district as being in play in 2018, partially due to a 2013 redistricting that brought parts of Essex County, including liberal Montclair, into the district and some decisions made by Frelinghuysen, the chair of the powerful House Appropriations Committee, that could cut his popularity in the affluent suburban district.
Wednesday's forum, moderated by The Record's Herb Jackson, featured Passaic County Freeholder John Bartlett, former prosecutor Mitchell Cobert, family advocate Tamara Harris, former federal prosecutor and Navy pilot Mikie Sherrill, college professor Mark Washburne and attorney Martin Hewitt — the lone Republican at the forum.
The discussion was mostly agreeable, with candidates expressing similar opinions on increasing gun regulations at a time of heightened firearm violence in the country, maintaining and expanding health care for all Americans, and the need to be a strong voice against President Trump's Washington administration.
They also all agreed that Frelinghuysen needs to go.
"I think it is really important we send someone to Washington who is going to fight for our state," said Sherrill, the most successful fundraiser so far in the Democratic field. According to FEC reports, Sherrill has raised about $744,000 to date. Frelinghuysen has raised over $1.15 million. "We have a president who is running this country aground. And we have a congressman, Congressman Frelinghuysen who is that guy on the bridge, who isn't standing up," she said.
Frelinghuysen has made some controversial moves in the past year. He was one of only two New Jersey Republicans — along with Rep. Tom MacArthur (R-3) — to support a House bill to repeal the Affordable Care Act, a measure that would have cut health care coverage for many New Jerseyans had it become law. While he eventually voted no on a GOP tax plan that could cut the popular State and Local Tax (SALT) deduction, Frelinghuysen was the only New Jersey Republican to initially vote to release the budget resolution, citing the need to get important appropriations through the House.
In May, Frelinghuysen wrote a letter to a local bank calling employee Saily Avelenda a "ringleader" in the activist group NJ 11th for Change.
NJ 11th for Change sponsored Wednesday's forum, an event that drew so much interest from the public that RSVPs were over capacity and forced the group to host a second watch party. The group holds weekly protests outside of Frelinghuysen's office, urging the Republican to be more transparent and open with constituents. Frelinghuysen has not held an in-person town hall with constituents since Trump was elected in 2016. All of the candidates on Wednesday agreed that Frelinghuysen's unavailability was one of the primary reasons he should be kicked out of office.
During closing statements, Hewitt had an unusual suggestion for members of the audience and those watching online: switch voter affiliation to unaffiliated in order to vote in the June 2018 primary that will likely pit him against Frelinghuysen. New Jersey is a closed primary state but unaffiliated voters can declare a party affiliation at the polls on primary day and cast ballots for that party's election.
"I am running not against any of these people here but I am actually running against Frelinghuysen right now," Hewitt said of the other candidates. He added that he would not support Frelinghuysen if the incumbent were to win the June primary. "I would rather vote for any of them. Priority one for any of us is to get Frelinghuysen and people like him out."
Frelinghuysen was invited but did not attend Wednesday's forum. The House was in session and Frelinghuysen was in Washington.