Sony made the world drool this morning when CEO Kaz Hire unveiled its newest artificial intelligence development—a robot dog named Aibo—at a launch event in Tokyo.
Aibo weighs 2.2 kilograms (4.85 pounds), has ivory white skin and black ears that pull slightly back when you pet him, and can follow you around the house and fetch a ball.
In a press release, Sony highlights "irresistible cuteness" as Aibo's primary feature. The 2017 Aibo is capable of a wide range of expressions and movements that resemble a real dog, such as tail wagging, head tilting and even shaking off.
All these are made possible by Sony's latest artificial intelligence technology. The Aibo has built-in sensors that can detect sounds and images, and fish-eye cameras functioning like eyes that allow it to stay near its owner.
Aibo is now available for pre-order in Japan Sony stores for ¥198,000 (about $1,700) with a limited supply. Sony hasn't announced a launch date for the U.S. market yet.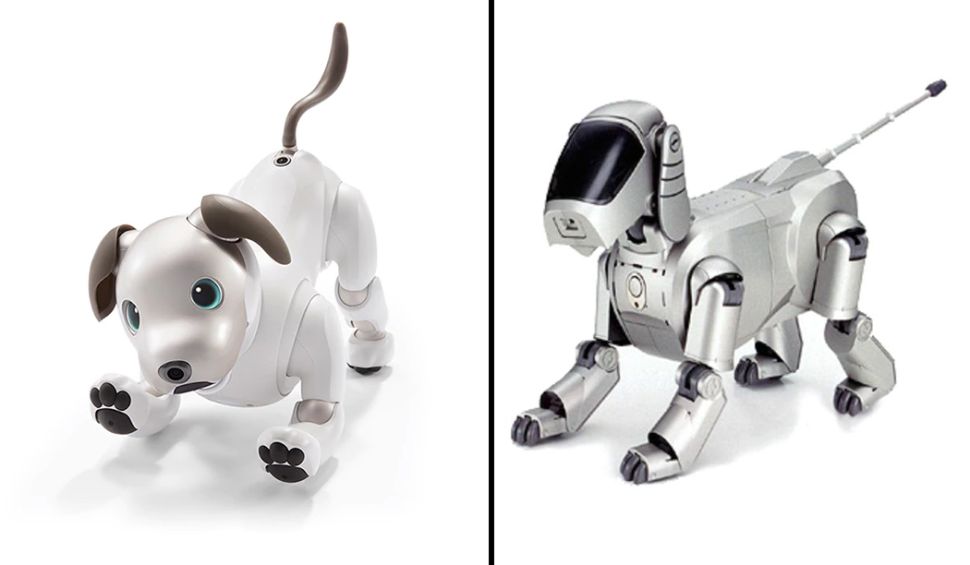 The concept of robot pets isn't new, particularly to the Japanese. Aibo, short for "artificially intelligent robot," was first introduced in 1999. It was an instant hit. Sony released an initial batch of 5,000—3,000 in Japan for ¥250,000 each and 2,000 in the U.S for $2,500 each. The 3,000 units in Japan sold out in 20 minutes, tech media ZD Net reported.
After a few iterations, Aibo was discontinued in 2006, causing a shortage in replacement parts for the existing Aibos on the market. Newsweek reported that some owners host funerals for Aibos when their four-legged robot friends stopped walking around.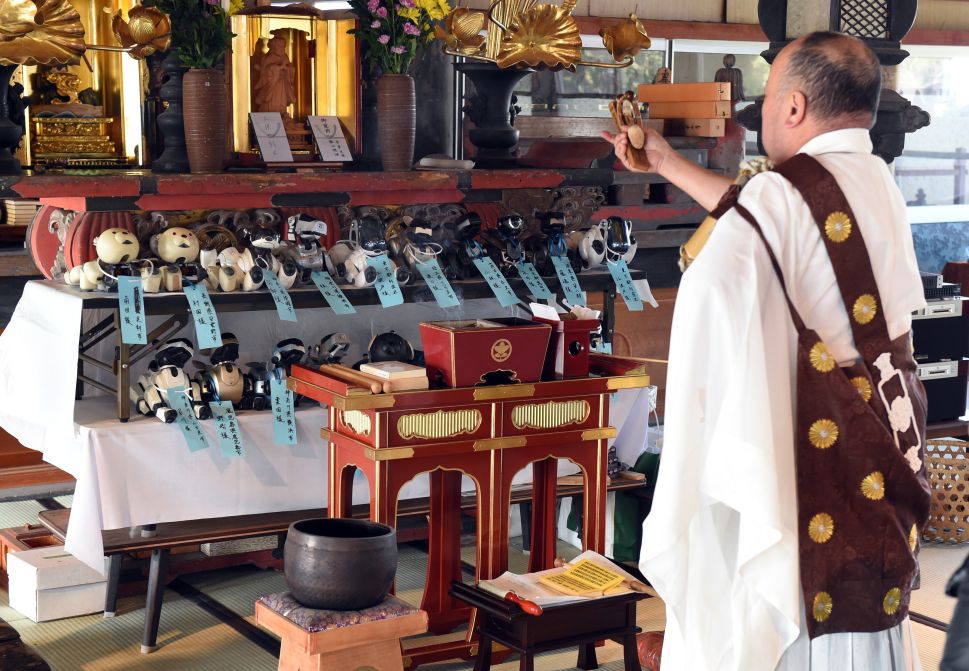 The comeback of Aibo is not only good news to pet owners, but also a declaration of Sony's transition from a consumer electronics manufacturer to a leading voice in A.I.
Also this morning, Sony announced a corporate strategy to concentrate efforts in artificial intelligence and robotics and offer more products powered by these technologies in the future. "In addition to Aibo, the entertainment robot revealed today, Sony is also steadily advancing multiple other initiatives in the A.I. and Robotics field," the company said in a statement.
The two announcements came one day after Sony forecasted a historical-high profit this year in its second-quarter (ending September 30) financial report.
Like many electronics giants of the 20th century, Sony's dominance in the consumer electronics space faded with increased competition in the television business, Apple's iPods replacing MP3 players, and Sony's long-time struggle with its mobile device and music streaming businesses.
Not until 2016 did Sony show an ambition to turn the ship around. The strategy is now to brand itself as a tech-minded incubator for A.I. development. In May 2016, Sony invested in American A.I. startup Cogitai as a seed funder. Two months later, it started a venture capital fund called Sony Innovation Fund aiming at A.I. and robotics startups. In 2017, Sony sponsored a robotics competition in Japan and became the first Japanese company to join Partnership on A.I., a nonprofit founded by American tech giants like Amazon, Apple, IBM and Microsoft.
Sony President and CEO Kazuo Hirai introduces Aibo during a press preview in Tokyo.