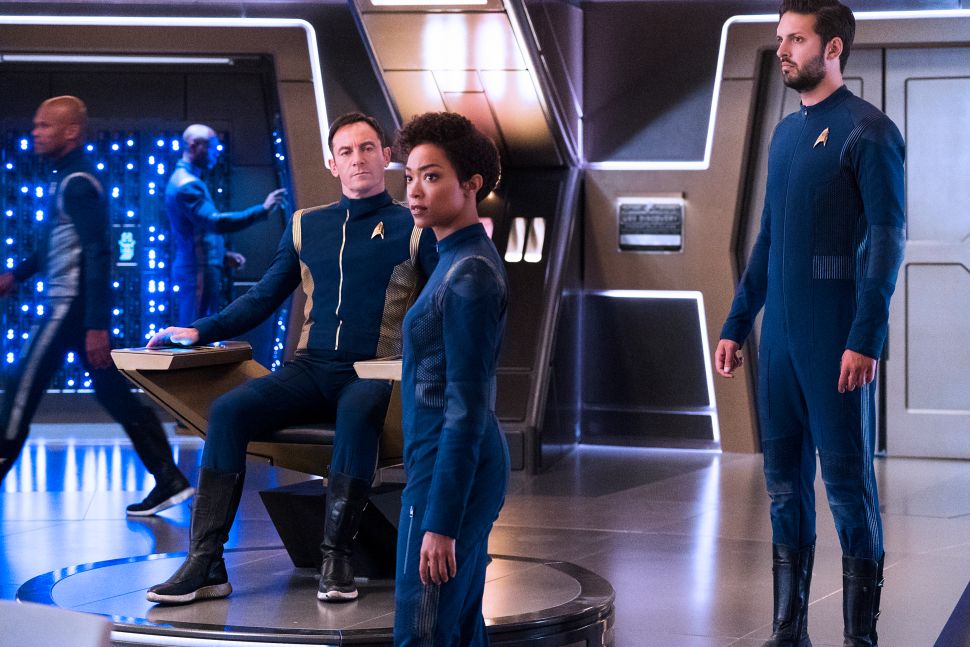 cbs All Access' Star Trek: Discovery is a hit. The first regular Star Trek TV series in more than a decade was met with mostly positive reviews, led to record-setting sign-up numbers for CBS' streaming platform, and measures out to be one of the most in-demand shows in America. No wonder it has been renewed for another season. But when will it conclude its rookie run? It's a question that has been bugging fans as the season hones it on its midway hiatus point.
But fear not, Trekkies, as you'll be able to boldly go where no one has gone before (again) on January 7 when Chapter 2—the final six episodes of season one—premiere. Here's what you can expect, according to Deadline:
"In Chapter 2, while in unfamiliar territory, the USS Discovery crew is forced to get creative in their next efforts to survive opposing and unprecedented forces and return home. It wraps with the Season 1 finale on Sunday, February 11."
If you're interested in catching up on the popular series, the first eight episodes will all available for streaming on CBS All Access following the Chapter 1 midseason finale on November 12. Discovery offers Trek fans more in the vein of the original series rather than the exciting but more blockbuster-y elements of the Chris Pine-led movie franchise reboot.
"Star Trek: Discovery follows the voyages of Starfleet on their missions to discover new worlds and new life forms, and one Starfleet officer who must learn that to truly understand all things alien, you must first understand yourself. The series features a new ship and new characters, while embracing the same ideology and hope for the future that inspired a generation of dreamers and doers."
Speaking of CBS All Access, the platform continues to build out its roster of originals as it has been reported that Jordan Peele (Get Out) and his Monkey Paw production studio are in talks with the network about a potential Twilight Zone revival. Pair that with Star Trek: Discovery and All Access will have dug out a nice little sci-fi corner for themselves.