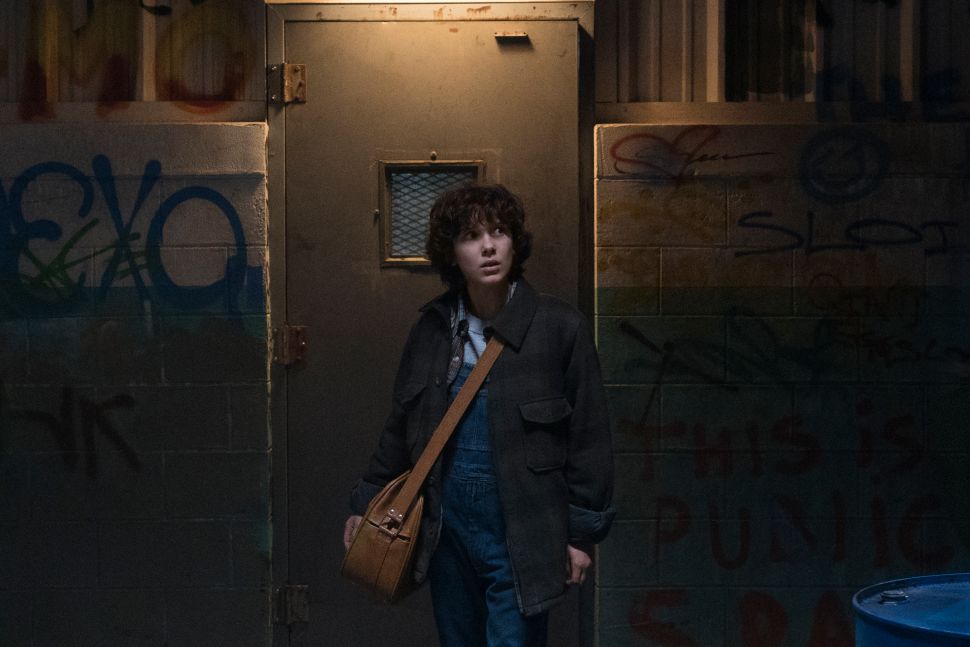 Netflix (NFLX) has always been notoriously stingy with its viewership data over the years, rarely releasing any information about its ratings. This prompted Nielsen to turn its attention to the streaming service and, as a result, we now have some ratings information for Stranger Things 2, a season that, creatively, included a lot that worked and a lot that didn't.
According to Nielsen (via Variety), season two averaged approximately 4 million viewers per episode, with 3 million of those landing in the key 18-49 age demographic within the first three days of the season's release (October 27 to October 29). That's some mighty fine viewership as FOX (FOXA)'s The Orville was just renewed for a second season while averaging roughly 4.8 million live plus same day viewers.
Per the outlet, the season two premiere averaged a huge 15.8 million viewers with 11 million in the 18-49 demo within the first three days. Nielsen also reports that 361,000 people finished all nine episodes of the season within the first 24 hours of its release, suggesting the binge culture is still alive and well.
Overall, Stranger Things 2 has averaged upwards of 8.8 million viewers per episode and 6.2 million in the 18-49 target audience to date. For comparison, the October 29 episode of AMC's The Walking Dead drew 8.9 million live plus same day viewers. According to Nielsen Social data, via Variety, Stranger Things 2 generated 7.2 million social interactions on Facebook and Twitter within its first three days, making it one of the buzziest series on air.
Here are Nielsen's measurements for episodes two-nine within the first three days:
"Chapter Two" averaged 13.7 million viewers and 9.6 million people 18-49
"Chapter Three" averaged 11.6 million viewers and 8.1 million viewers 18-49
"Chapter Four" averaged 9.3 million viewers and 6.6 million viewers 18-49
"Chapter Five" averaged 8 million viewers and 5.6 million viewers 18-49
"Chapter Six" averaged 6.4 million viewers and 4.5 million viewers 18-49
"Chapter Seven" averaged 5.3 million viewers and 3.7 million viewers 18-49
"Chapter Eight" averaged 4.9 million viewers and 3.4 million viewers 18-49
"Chapter Nine" averaged 4.6 million viewers and 3.2 million viewers 18-49
Parrot Analytics has developed a "demand expressions" measurement based on streams, viewers, engagement and more to measure the most-watched shows on Netflix, Amazon and Hulu. Surprisingly, its data suggests that Stranger Things season one was not Netflix's most-watched show. That honor apparently belongs to Narcos. Interesting.
It's worth noting that Netflix has consistently rebuked any third-party measurements of its viewership over the years.
"The data that Nielsen is reporting is not accurate, not even close, and does not reflect the viewing of these shows on Netflix," the company said in a statement when Nielsen first announced it would star tracking the service's ratings.
As of October 2017, Netflix boasts 109.25 million worldwide subscribers, making it the most popular streaming platform of all.