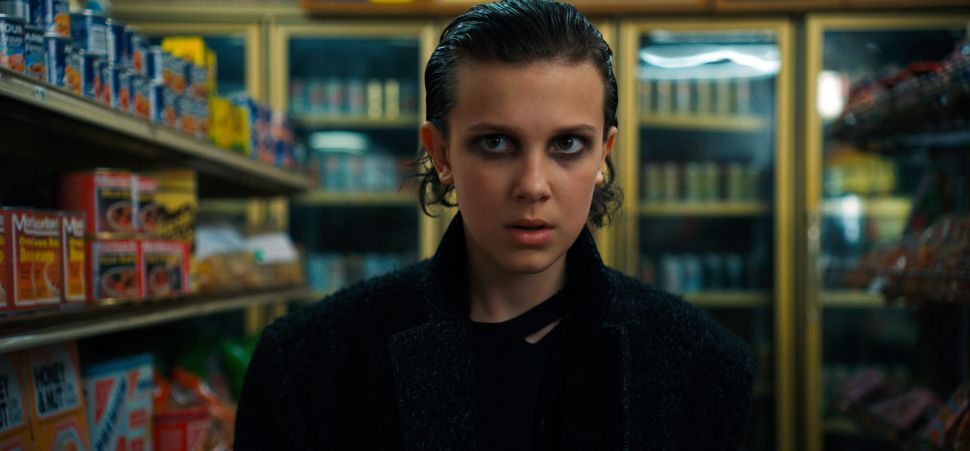 Okay, by now you've likely binged all nine episodes of Stranger Things 2 on Netflix, a season that worked for the most part and put up some damn impressive ratings numbers. But if you haven't yet finished Stranger Things (seasons one or two), then you should skedaddle because spoilers are ahead. Go on, get!
As we settle in for the long wait until Stranger Things 3, we're going to need a steady diet of news and tidbits to keep us satiated like little Dart munching on nougat. Fortunately, creators and showrunners Matt and Ross Duffer appear happy to oblige. To kick things off, they recently revealed that they originally planned to kill a main character at the conclusion of season one.
If you remember, the finale of season one saw Eleven (Millie Bobby Brown) bravely face down the Demogorgan and appear to sacrifice herself to save her friends. But as was hinted at in the finale's epilogue, Eleven was still alive, though certainly not well. Once things get going in Stranger Things 2, Eleven's fate is officially revealed and the audience is given the answers they've been wracking their brains over for months.
But originally, the Duffer Brothers were going to kill Eleven as Stranger Things was initially developed as a limited series.
Here's what Ross Duffer said during an appearance at a Master Class Q&A session at Chapman University (per Cinema Blend):
"Maybe I shouldn't say this because I like to pretend that it was all planned out, but it was originally pitched as a limited series. So it was like, Eleven was gonna sacrifice herself and save the world and then that was gonna be it, because there was a moment where limited series were a big deal."
This would have been a bold ending that separated itself from much of the show's inspiration. But once the Duffers and Netflix decided to make Stranger Things a serialized drama, there was no way they were going to kill off its breakout character/star. As Ross Duffer tells it:
"This is where the business side comes in. When we started pitching it it was like 'we don't make money off of limited series.' And I remember when we went into Netflix and we pitched this they were like 'well, we like this but how could it keep going?' And you're just sort of riffing in the moment and we were like 'well Will's back from this other dimension and he's not doing very well.' And they were like 'great!'"
Sadly, this means that other characters would have to become sacrificial lambs in Eleven's place. #RIPBarb and #RIPBob. But overall, we're glad this decision was made. More Stranger Things in our lives is definitely better than less.