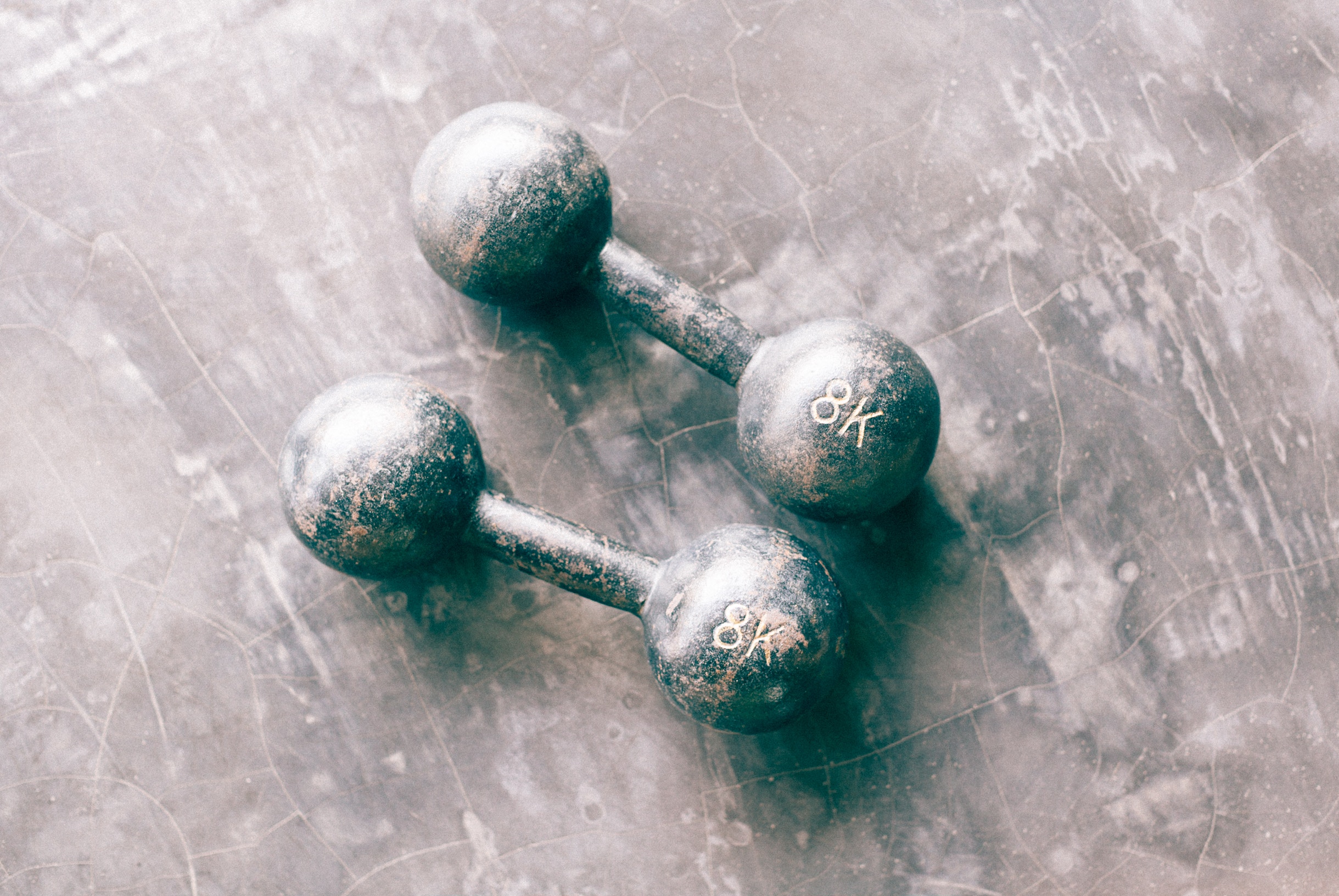 Hitting the gym means different things to different people. Some fear the weight room, others would rather do just about anything other than logging miles on the treadmill. Are you a cardio person or a strength person? A new study from the University of Sydney suggests that incorporating strength training exercises into your workout can add years to your life, highlighting exercises that are seen by many as post-cycling class add-on as a crucial to maintaining overall health.
Many studies have examined different varieties of exercise and how they impact weight loss, the aging process, and health, but little research has been done in the roles different exercises play in preventing death. The largest study of its kind, the University of Sydney researchers examined different types of exercises and mortality rates, finding an overall three percent reduction in risk of premature death in general, and a 31 percent reduction in cancer-related death in the subjects who incorporated two weekly strength training sessions into their routine.
"The study shows exercise that promotes muscular strength may be just as important for health as aerobic activities like jogging or cycling, and assuming our findings reflect cause and effect relationships, it may be even more vital when it comes to reducing risk of death from cancer," said lead study author, Associate Professor Emmanuel Stamatakis.
The World Health Organization's Physical Activity Guidelines recommend 150 minutes of aerobic activity and two days of muscle-strengthening activities each week. Unfortunately, the need for strength training in both men and women—not to bulk up but to sustain long-term good health—is less represented by governments and public health initiatives, according to the researchers.
Many first-time exercisers or those beginning a new training plan find it difficult to strike a balance between cardiovascular exercise and strength training; finding a routine that evenly conditions endurance and power is daunting, especially when there's such a variety of options to choose from. In major cities, the fitness industry presents an overwhelming amount of choice—on any given day in New York City, you can locate a cycling, boxing, rowing, weight-lifting, yoga, pilates, or bootcamp class less than a mile from your doorstep, not to mention an endless array of gym memberships to choose from if you choose to navigate your workouts solo.
Luckily, an interesting takeaway from the study was that simple exercises like weight-free, equipment-free squats, planks, sit ups, crunches, and push-ups were just as effective as working with actual weights and gym equipment. While some may prefer a premium gym membership, the study proves access to state-of-the art as entirely unnecessary; your body weight will do just fine. "Many people are intimidated by gyms, the costs or the culture they promote, so it's great to know that anyone can do classic exercises like triceps dips, sit-ups, push-ups or lunges in their own home or local park and potentially reap the same health benefits," said Stamatakis."
Whether you're a first-time gym-goer, a seasoned athlete, or just trying to figure out where you should cash in your next ClassPass, keep in mind that the World Health Organization guidelines are there for a reason, and investing in your muscular strength a few times a week can vastly improve your health and your life expectancy.