I first came across the wacky sneakers that seemed to be exploding from the seams with fur from Suecomma Bonnie on Instagram a few years ago, where I quickly became an avid follower of the South Korean designer. The only issue? I couldn't get my hands on the kicks, which are usually adorned with pearls and sparkles or accented with bright poufs of fur (usually of the faux variety), as they weren't widely available in the States. Luckily, that's since changed and the shoes are now available at Nordstrom, Shopbop and Intermix.
But what sets Suecomma Bonnie apart from the rest of the booties and carefully adorned slides on the 'gram? Well, for one, the exquisite detail on these shoes is easily conveyed via an iPhone screen, which is not an easy feat. Take, for example, the regal-looking velvet sneakers that are secured across with not one, but two intricate bands of crystals. If the Queen of England wore sneakers, she'd probably pick these.
Also, Suecomma Bonnie's founder and designer, Bonnie Lee, is heralded as the first luxury shoe designer hailing from South Korea; she also produces all of her designs from the finest Italian and Spanish materials. If that's not reason enough to learn more about this brand, we're not sure what is.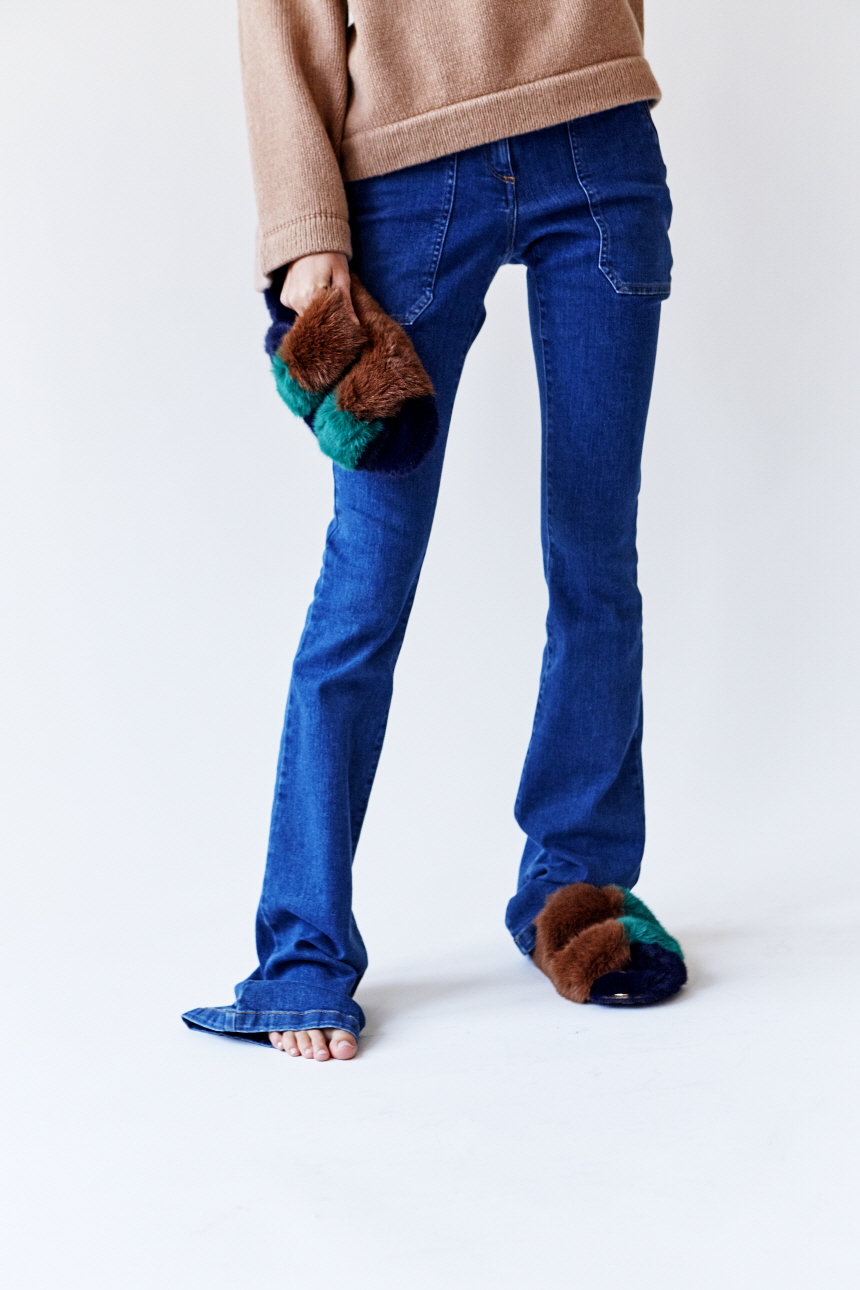 Suecomma Bonnie has been around for quite some time. 
Lee started her venture into chic footwear with a bit of a selfish mission: she wanted to design shoes for herself. Now, 14 years later, her shoes are sold in 20 countries around the globe. Suffice it to say, this self-centered dream has worked out pretty well for the designer. 
Social media helped the brand branch out in the states.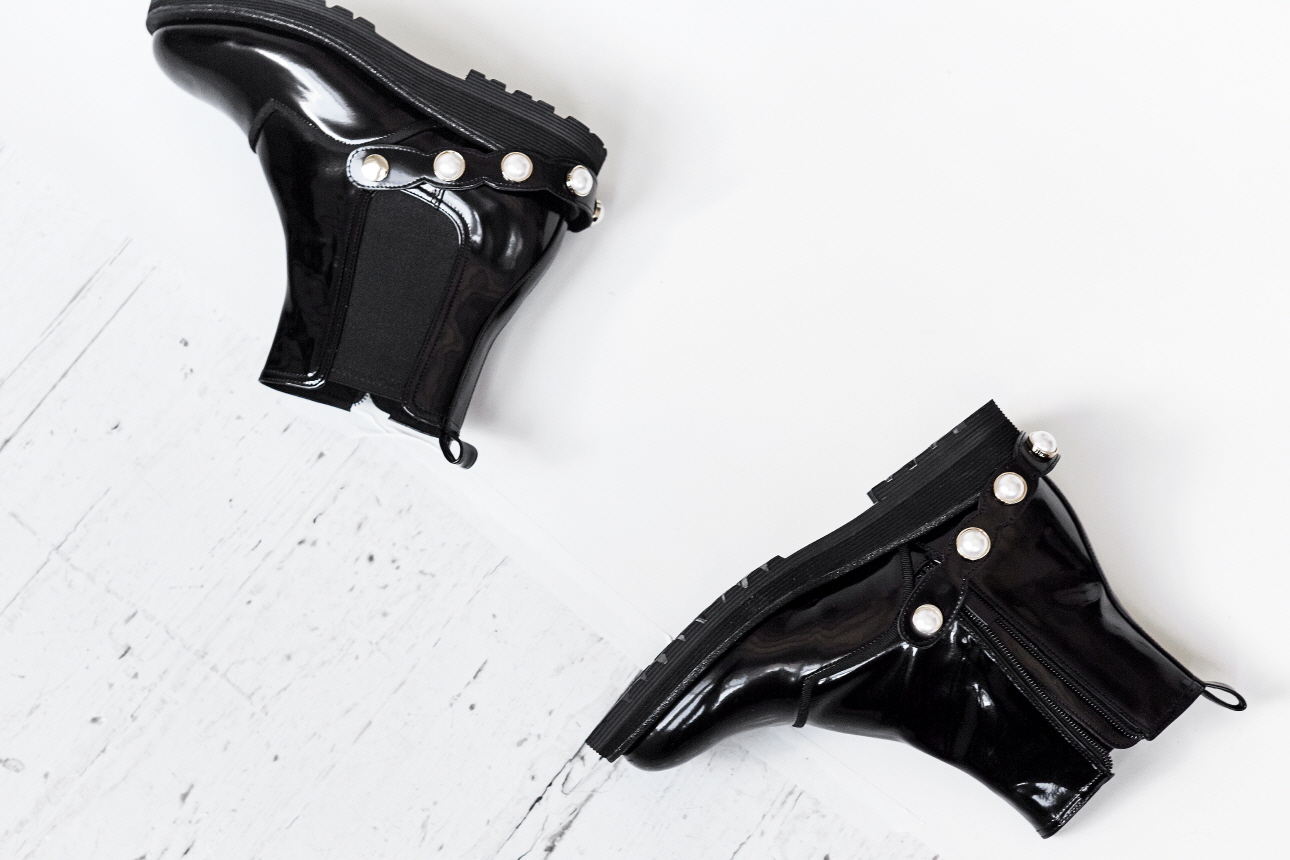 This writer clearly wasn't the only American that was stalking the brand on Instagram. "Starting just a few years ago our social media accounts saw a drastic increase in inquiries from US consumers. We also received a lot of positive feedback on the brand from retailers overseas and in select shops," Lee told Observer. That all helped the brand decide to embark on an American expansion.
The brand's most famous shoes are called "Heaven."
Ever wondered what nirvana for your feet would look like? Well, Suecomma Bonnie's most well-known kicks, a pair of very creative sneakers, are just that. The chunky style, with panels of colored leather, has a bit of a dad vibe—naturally, the fashion set has embraced this style with open arms.
Lee explains: "We added feminine elements like an inside sole with color blocking, as totally unique fabrics and materials. It is completely different from any other sneaker."
International "it" girls are obsessed with Suecomma Bonnie.
Bella Thorne, Cara Delevingne, Olivia Palermo, Bebe Rexha and Kylie Jenner have donned the brand's footwear, but it's also adored by top Korean actresses, Jeon Ji-hyun and Seo Hyun-jin.
These shoes are also loved by retail royalty.

Ikram Goldman, the founder of Chicago's esteemed Ikram boutique (Michelle Obama is one of the store's fans), once admitted that she is besotted with Lee's designs.
"I thought they looked casual, but also very interesting and fun visually. And then I tried them on, and they are like slippers—it's like wearing your favorite workout shoe, but it can be worn almost—almost—black-tie," Goldman told Michigan Avenue. "This is the kind of shoe that you can put on and wear from morning till late night, as casual as going to drop off the kids at school, then going to work all day, then wearing them with a full ball gown skirt at night."